Playa Blanca
Tours near Playa Blanca
Tours for Playa Blanca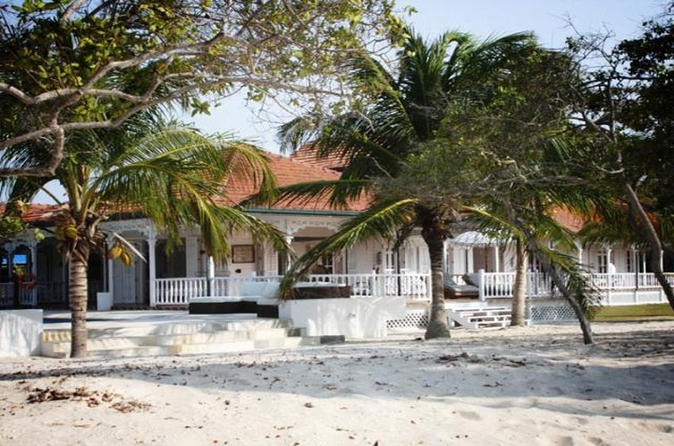 Book Now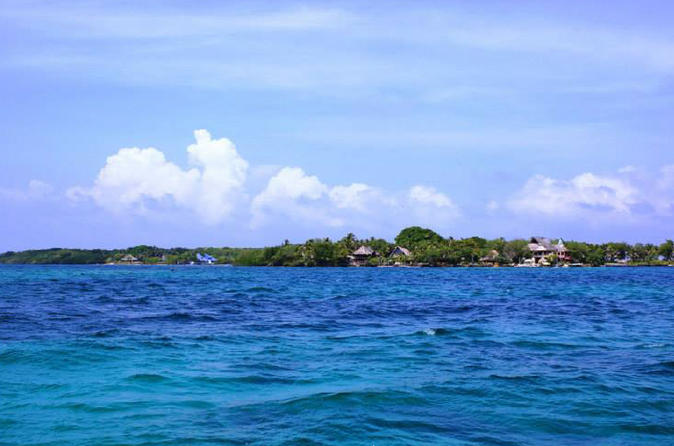 Book Now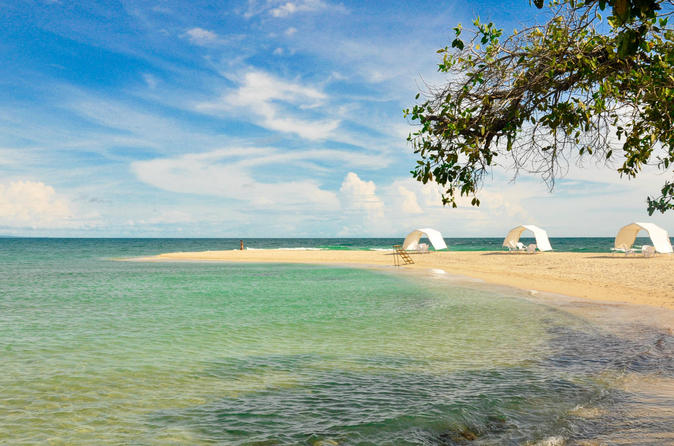 Book Now
Show More
Book Now
Book Now
Book Now
Show More
About Playa Blanca, Cartagena
Playa Blanca, meaning "White Beach" is the southernmost town of the Spanish island of Lanzarote. It is the newest resort on the island. It is part of the municipality of Yaiza. Approximately a forty-minute drive (45 km) from the airport, it has a state school, a private school (teaching to the English educational curriculum), a notary, the bustling Rubicon Marina, church, harbour with ferries to Corralejo on the northern tip of Fuerteventura and an industrial area on the entrance to the town. A public library was opened in April 2012. The bus and coach station ("Estacion de Guaguas") is the northern edge of the commercial area of the town, at the corner of Av. de las Canarias and Calle los Calamares. Direct or connecting services are available from here to all parts of the island. The building is also the location of the local police station and the local government administration (Ayuntamiento). In early October 2008, Playa Blanca became the first town on the Island to have a dedicated local bus service, rather than through buses only. The price is a flat-rate €1.30 per journey for an adult, regardless of distance traveled around the town. The route follows a continuous loop from Faro Park in the west of the town, to Las Coloradas in the east. Frequency is every half an hour throughout the day and evening. The coastline around Playa Blanca is essentially one large 9 kilometre wide bay which is then broken up into three smaller, but still large, bays. From East to west these are Playa Dorada, Playa Blanca and Playa Flamingo. This basic geography means that the beaches in and around Playa Blanca are sheltered and ideal for swimming and sunbathing. The Atlantic Ocean is to the east, west and south. From the inland edge of the town to the interior, the landscape is level and volcanic. The main road route to Playa Blanca is the LZ2, heading north from the town then eastwards to the capital Arrecife. The second significant road route is the LZ 702 mountain road heading north-east from Playa Blanca via Maciot and Femes, connecting to the LZ72 at an interchange near Uga. The residents are an eclectic mix of Canarian, Spanish, German, British and most other European nationalities, as well as people from as far afield as Canada, Ireland and the United States of America.
Wikipedia
Overview of Playa Blanca
Home to Playa Blanca is the city of Cartagena in the country of Colombia. If you have enough time to explore the interiors of the city, you will pass by Playa Blanca.
Most of the Cartagena tours skip a visit to this place, but you can create your customized plan if you wish to visit Playa Blanca.
More about Cartagena
Hotels like Hotel Cartagena Royal Inn, Casa Abril Ii and Hotel Casa Serrezuela will solve your problem of where to stay in Cartagena.
Curated Cartagena vacation packages await! Book the best ones and start turning your dream into reality.Discover various ways for how to reach Cartagena and complete the booking by choosing your mode of transport.
Book Playa Blanca Tickets And Tours
Share your experience - Rate Playa Blanca, Cartagena
Estivemos nesta praia em 27/09/2017. A praia é bem bonita: areia branca e água muito limpa. De Cartagena até a praia fomos numa Van contratada no hotel. O percurso leva em torno de uma hora e o preço por pessoa varia de 40 a 60 mil pesos. Um pequeno trecho, antes de chegar na praia, passa por um parque nacional e tem muitos buracos e lama. O problema maior, porém, é a infraestrutura na praia. Os banheiros são extremamente precários e os restaurantes também. O passeio sai do hotel às 9, retorna às 17h e inclui um almoço muito simples: peixe frito ou frango grelhado.

Read more

Playa Blanca possui um acesso de ônibus fretado ou por barco. Fui de ônibus com a vantagem de chegar mais cedo. O acesso quando se chega é complicado e pra ir embora é pior ainda pois existem ônibus grandes (de viagem) que adentram às estreitas e esburacadas ruas não asfaltadas. Sim, os vendedores e massagistas são chatos! A praia lota e há muitas embarcações de todos os tipos deixando cheiro de gás e óleo na água. Os barcos e jet skis chegam muito próximo dos banhistas e o risco de acidente é iminente! É um destino barato pra quem está em Cartagena. Vale a pena?! Vale! Mas se vc pode gastar um pouquinho mais (o triplo) vá a uma das ilhas do complexo Isla Rosário, são calmas e vazias.

Read more

Lindíssimo. Contratamos um táxi ( 300.000 COPs ) , que ficou a nossa disposição . Chegando em Playa Blanca pegamos uma pequena lancha para praia mais afastada. Poucos ambulantes. Vale muito a pena , para não depender de horário fixo . Tudo foi contratado pelo Consierge do Charleston Santa Teresa

O lugar perde o encanto no momento em que pisamos na areia, tomada por vendedores de todo o tipo de coisas. Prepare-se para se aborrecer. Existem passeios chamados de privativos, que tbém são vendidos nas agências de viagem de Cartagena, talvez exista um pouco mais de tranquilidade e paz nestes lugares!

Lugar bonito porém haja paciência com os chatos dos vendedores ambulantes! Não recomendo...farofada total.
Read all reviews