Best Time To Visit Cavtat
Explore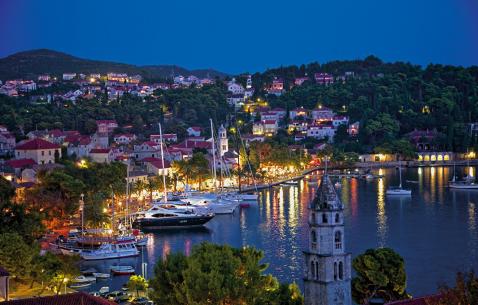 Accommodations with

See All
Best Time To Go To Cavtat
Cavtat weather is typically like the Croatia weather: Pleasant summers and cold winters.
The best time to visit Cavtat is in Summer- from June to September. The humidity is bearable and the water is perfect for a dip.
Explore the best travel planner for your visit to Cavtat and create a flawless plan in few simple steps!
Best time to go to Cavtat Attractions

: Everyday 8:00 AM - 4:00 PM
: Everyday 8:00 AM - 4:00 PM
: Everyday 8:00 AM - 4:00 PM
: Everyday 8:00 AM - 4:00 PM
: Everyday 8:00 AM - 4:00 PM
: Everyday 8:00 AM - 4:00 PM
: Everyday 8:00 AM - 4:00 PM
: Everyday 8:00 AM - 4:00 PM
: Everyday 8:00 AM - 4:00 PM
: Everyday 8:00 AM - 4:00 PM
: Everyday 8:00 AM - 4:00 PM
: Everyday 8:00 AM - 4:00 PM

: Everyday 10:00 AM - 6:00 PM
: Everyday 10:00 AM - 6:00 PM
: Everyday 10:00 AM - 6:00 PM
: Everyday 10:00 AM - 6:00 PM
: Everyday 10:00 AM - 6:00 PM
: Everyday 10:00 AM - 6:00 PM
: Everyday 10:00 AM - 6:00 PM
: Everyday 10:00 AM - 6:00 PM
: Everyday 10:00 AM - 6:00 PM
: Everyday 10:00 AM - 6:00 PM
: Everyday 10:00 AM - 6:00 PM
: Everyday 10:00 AM - 6:00 PM

: Everyday 8:00 AM - 5:00 PM
: Everyday 8:00 AM - 5:00 PM
: Everyday 8:00 AM - 5:00 PM
: Everyday 8:00 AM - 5:00 PM
: Everyday 8:00 AM - 5:00 PM
: Everyday 8:00 AM - 5:00 PM
: Everyday 8:00 AM - 5:00 PM
: Everyday 8:00 AM - 5:00 PM
: Everyday 8:00 AM - 5:00 PM
: Everyday 8:00 AM - 5:00 PM
: Everyday 8:00 AM - 5:00 PM
: Everyday 8:00 AM - 5:00 PM

: Everyday 8:00 AM - 1:00 PM
: Everyday 8:00 AM - 1:00 PM
: Everyday 8:00 AM - 1:00 PM
: Everyday 8:00 AM - 1:00 PM
: Everyday 8:00 AM - 1:00 PM
: Everyday 8:00 AM - 1:00 PM
: Everyday 8:00 AM - 1:00 PM
: Everyday 8:00 AM - 1:00 PM
: Everyday 8:00 AM - 1:00 PM
: Everyday 8:00 AM - 1:00 PM
: Everyday 8:00 AM - 1:00 PM
: Everyday 8:00 AM - 1:00 PM

: Tuesday to Saturday 10:00 AM - 1:00 PM; Tuesday to Saturday 10:00 AM - 1:00 PM | 2:05 PM - 4:00 PM
: Tuesday to Saturday 10:00 AM - 1:00 PM; Tuesday to Saturday 10:00 AM - 1:00 PM | 2:05 PM - 4:00 PM
: Tuesday to Saturday 10:00 AM - 1:00 PM; Tuesday to Saturday 10:00 AM - 1:00 PM | 2:05 PM - 4:00 PM
: Tuesday to Saturday 10:00 AM - 1:00 PM; Tuesday to Saturday 10:00 AM - 1:00 PM | 2:05 PM - 4:00 PM
: Tuesday to Saturday 10:00 AM - 1:00 PM
: Tuesday to Saturday 10:00 AM - 1:00 PM
: Tuesday to Saturday 10:00 AM - 1:00 PM
: Tuesday to Saturday 10:00 AM - 1:00 PM
: Tuesday to Saturday 10:00 AM - 1:00 PM
: Tuesday to Saturday 10:00 AM - 1:00 PM
: Tuesday to Saturday 10:00 AM - 1:00 PM; Tuesday to Saturday 10:00 AM - 1:00 PM | 2:05 PM - 5:00 PM; Sunday 2:00 PM - 5:00 PM
: Tuesday to Saturday 10:00 AM - 5:00 PM; Tuesday to Saturday 10:00 AM - 5:00 PM | 2:05 PM - 5:00 PM; Sunday 2:00 PM - 5:00 PM

: Everyday 6:00 AM - 8:00 PM
: Everyday 6:00 AM - 8:00 PM
: Everyday 6:00 AM - 8:00 PM
: Everyday 6:00 AM - 8:00 PM
: Everyday 6:00 AM - 8:00 PM
: Everyday 6:00 AM - 8:00 PM
: Everyday 6:00 AM - 8:00 PM
: Everyday 6:00 AM - 8:00 PM
: Everyday 6:00 AM - 8:00 PM
: Everyday 6:00 AM - 8:00 PM
: Everyday 6:00 AM - 8:00 PM
: Everyday 6:00 AM - 8:00 PM

: Everyday 5:00 PM - 7:00 PM
: Everyday 5:00 PM - 7:00 PM
: Everyday 5:00 PM - 7:00 PM
: Everyday 5:00 PM - 7:00 PM
: Everyday 5:00 PM - 7:00 PM
: Everyday 5:00 PM - 7:00 PM
: Everyday 5:00 PM - 7:00 PM
: Everyday 5:00 PM - 7:00 PM
: Everyday 5:00 PM - 7:00 PM
: Everyday 5:00 PM - 7:00 PM
: Everyday 5:00 PM - 7:00 PM
: Everyday 5:00 PM - 7:00 PM

: Everyday 10:00 AM - 5:00 PM
: Everyday 10:00 AM - 5:00 PM
: Everyday 10:00 AM - 5:00 PM
: Everyday 10:00 AM - 5:00 PM
: Everyday 10:00 AM - 5:00 PM
: Monday to Saturday 10:00 AM - 4:00 PM
: Monday to Saturday 10:00 AM - 4:00 PM
: Monday to Saturday 10:00 AM - 4:00 PM
: Everyday 10:00 AM - 5:00 PM
: Everyday 10:00 AM - 5:00 PM
: Everyday 10:00 AM - 5:00 PM
: Everyday 10:00 AM - 5:00 PM

: Everyday 10:00 AM - 1:00 PM
: Everyday 10:00 AM - 1:00 PM
: Everyday 10:00 AM - 1:00 PM
: Everyday 10:00 AM - 1:00 PM
: Everyday 10:00 AM - 1:00 PM
: Everyday 10:00 AM - 1:00 PM
: Everyday 10:00 AM - 1:00 PM
: Everyday 10:00 AM - 1:00 PM
: Everyday 10:00 AM - 1:00 PM
: Everyday 10:00 AM - 1:00 PM
: Everyday 10:00 AM - 1:00 PM
: Everyday 10:00 AM - 1:00 PM

: Everyday 8:00 AM - 2:00 PM
: Everyday 8:00 AM - 2:00 PM
: Everyday 8:00 AM - 2:00 PM
: Everyday 8:00 AM - 2:00 PM
: Everyday 8:00 AM - 2:00 PM
: Everyday 8:00 AM - 2:00 PM
: Everyday 8:00 AM - 2:00 PM
: Everyday 8:00 AM - 2:00 PM
: Everyday 8:00 AM - 2:00 PM
: Everyday 8:00 AM - 2:00 PM
: Everyday 8:00 AM - 2:00 PM
: Everyday 8:00 AM - 2:00 PM

: Monday to Friday 9:00 AM - 1:00 PM
: Monday to Friday 9:00 AM - 1:00 PM
: Monday to Friday 9:00 AM - 1:00 PM
: Monday to Friday 9:00 AM - 1:00 PM
: Monday to Friday 9:00 AM - 1:00 PM
: Monday to Friday 9:00 AM - 1:00 PM
: Monday to Friday 9:00 AM - 1:00 PM
: Monday to Friday 9:00 AM - 1:00 PM
: Monday to Friday 9:00 AM - 1:00 PM
: Monday to Friday 9:00 AM - 1:00 PM
: Monday to Friday 9:00 AM - 1:00 PM
: Monday to Friday 9:00 AM - 1:00 PM

: Everyday 9:00 AM - 1:00 PM
: Everyday 9:00 AM - 1:00 PM
: Everyday 9:00 AM - 1:00 PM
: Everyday 9:00 AM - 1:00 PM
: Everyday 9:00 AM - 1:00 PM
: Everyday 9:00 AM - 1:00 PM
: Everyday 9:00 AM - 1:00 PM
: Everyday 9:00 AM - 1:00 PM
: Everyday 9:00 AM - 1:00 PM
: Everyday 9:00 AM - 1:00 PM
: Everyday 9:00 AM - 1:00 PM
: Everyday 9:00 AM - 1:00 PM

: Everyday 9:00 AM - 7:00 PM
: Everyday 9:00 AM - 7:00 PM
: Everyday 9:00 AM - 7:00 PM
: Everyday 9:00 AM - 7:00 PM
: Everyday 9:00 AM - 7:00 PM
: Everyday 9:00 AM - 7:00 PM
: Everyday 9:00 AM - 7:00 PM
: Everyday 9:00 AM - 7:00 PM
: Everyday 9:00 AM - 7:00 PM
: Everyday 9:00 AM - 7:00 PM
: Everyday 9:00 AM - 7:00 PM
: Everyday 9:00 AM - 7:00 PM