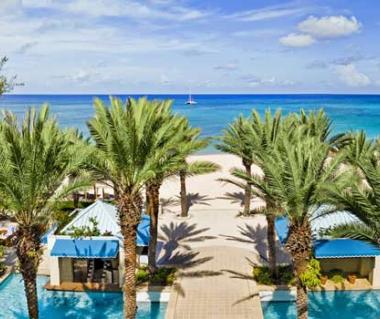 Cayman Islands Trip Planner
Plan your customized trip plan for Cayman Islands. Choose from Top Toursim cities and tourist attarctions of Cayman Islands using trip planner.
Cayman Islands Overview
The Cayman Island group can be found in the Caribbean Sea south of Cuba. The area is known for its coral reefs and clear waters, making it a hotspot for scuba divers. There are also spectacular beaches and quality restaurants for all holiday-makers to enjoy.Climate: On the Cayman Islands, you will discover a tropical marine climate with warm and rainy summers from May to October; and dry, cool winters from November to April.
Best Time To Travel
Because much of the activities around the Cayman Islands revolve around beach activities, going in summer is a good option, although it is better to go in spring or autumn to avoid the worst of the rainy season. Spending time on the beach is exciting when there are no rains.
Travel Information: Getting To and Around
The Owen Roberts International Airport (GCM) is situated onGrand Cayman and serves as the main airport of the Cayman Islands. The flight from Miami only takes about an hour. Many cruise ships also pull in to the port on Grand Cayman.
To get around Grand Cayman, car rentals are readily accessible, as well as scooters and mopeds. Scooters and mopeds are much cheaper than cars, and you can use them to get around anywhere.
Where To Stay
Accommodations on the island are plentiful, but can be rather expensive. There are a number of luxury resorts with amenities, but a more affordable option can be to rent a condo or apartments with kitchen facilities as food and drink are expensive on the islands.
Most hotels and resorts are found on the Grand Cayman. You will therefore need to make sure that you are prepared to pay for expensive accommodation and meals. There are however other cheaper options that you can consider.
Aqua Bay Club Ocean Front Condos
These 21 oceanfront condos are located on the Grand Cayman along the famous Seven Mile Beach.
Grand Cayman Beach Suites Hotel
This is the finest of the island's suite beach resorts, also situated on the sparkling sands of Seven Mile Beach.
What to see
The Beach
Whether you enjoy relaxing in the sun or swimming in the sea, the beautiful Cayman Island beaches will not disappoint. The weather here is just perfect for beach lovers, you will definitely enjoy here.
Stingray City
This famous dive site is a must-see, even if you are not a diver. At the appropriately named Stingray City, you can touch and feed the Southern Atlantic stingrays in the shallow water next to a sandbar.
George Town
When you need some escape from the sun, head to nearby George Town, to lose yourself in this little town dotted of duty-free shops and restaurants overlooking the waterfront.
Rum Point
On the quiet north side, this is a scenic destination frequented by tourists and locals alike. At Rum Point, you can take a trip on a glass-bottomed boat, swim, snorkel, and enjoy the sunshine.
Where to be
Hangouts and night life
Elements Ultra Lounge and Dance club
This was the first proper night venue on Grand Cayman, located on the famous Seven Mile Beach. The club has four bars, a VIP, a live performance stage, as well as nightly events to keep you going into the early hours.
JET nightclub
This is the newest of Cayman's premier nightclubs. The top DJs spin the latest tracks and the dancefloor is the place to be to show off your moves.
Eat Outs
The best food to try is the local cuisine, not only is it fresher and cheaper, but unique and delicious. Local specialities include various fish dishes, conch and turtle. You can ask a taxi driver to take you to their favourite Jerk Stand.
Sunshine Grill,
Two dishes at this affordable restaurant were voted the best of Cayman. They serve a mean taco.
Edoardo's,
If it's Italian you're after, try the pizza, fresh pasta and seafood at Edoardo's . The gnocchi is a very popular choice.
Blue by Eric Ripert
This is one of the better and more exclusive restaurants in town. The eatery serves local seafood and has an extensive wine list.
Events
Pirates Week National Festival
Ahoy me matie! During the last week of October, pirate-themed music, costumes, games, food and drink invade the islands along with sports events, a parade and fireworks. The festival runs for 11 days in the sun, along with Caribbean rhythms into the early hours of the morning. This unique event is good fun for the whole family.
Cayman Island continues to attract tourists from around the globe due to its unique scenery and holiday facilities. You will not be disappointed if you visit this wonderful holiday destination.
Searching for something specific?