Best Time To Visit Chetumal
Explore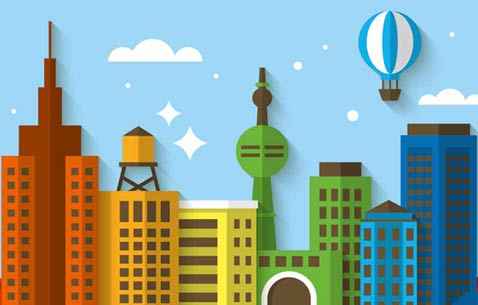 Best Time To Go To Chetumal
The city of Chetumal experiences fairly pleasant weather throughout the year. The temperatures neither soar too high or too low, nor are the rains too overwhelming at any point.
Summer: This season lies between April to August. The temperature ranges in the early thirties at this time around here.
Winter: This season lies between December to mid February. The temperature stay in the late teens during this time.
Spring: This season lasts between mid February to March. The weather is pleasant during this season.
Autumn: This season lasts between September to November. It is a fairly pleasant climate around here during this time.
The months of June to October see the maximum rainfall around here.
March is the driest month while September is the wettest month around here.
This is one of those places that can be visited at any time of the year as the weather is great throughout the year here. The best time to visit Chetumal would be in the months between March to May.
Best time to go to Chetumal Attractions

: Wednesday, Thursday, Friday, Saturday, Sunday 10:00 AM - 4:00 PM
: Wednesday, Thursday, Friday, Saturday, Sunday 10:00 AM - 4:00 PM
: Wednesday, Thursday, Friday, Saturday, Sunday 10:00 AM - 4:00 PM
: Wednesday, Thursday, Friday, Saturday, Sunday 10:00 AM - 4:00 PM
: Wednesday, Thursday, Friday, Saturday, Sunday 10:00 AM - 4:00 PM
: Wednesday, Thursday, Friday, Saturday, Sunday 10:00 AM - 4:00 PM
: Wednesday, Thursday, Friday, Saturday, Sunday 10:00 AM - 4:00 PM
: Wednesday, Thursday, Friday, Saturday, Sunday 10:00 AM - 4:00 PM
: Wednesday, Thursday, Friday, Saturday, Sunday 10:00 AM - 4:00 PM
: Wednesday, Thursday, Friday, Saturday, Sunday 10:00 AM - 4:00 PM
: Wednesday, Thursday, Friday, Saturday, Sunday 10:00 AM - 4:00 PM
: Wednesday, Thursday, Friday, Saturday, Sunday 10:00 AM - 4:00 PM

: Everyday 24 Hrs
: Everyday 24 Hrs
: Everyday 24 Hrs
: Everyday 24 Hrs
: Everyday 24 Hrs
: Everyday 24 Hrs
: Everyday 24 Hrs
: Everyday 24 Hrs
: Everyday 24 Hrs
: Everyday 24 Hrs
: Everyday 24 Hrs
: Everyday 24 Hrs

: Everyday 7:00 AM - 9:00 PM
: Everyday 7:00 AM - 9:00 PM
: Everyday 7:00 AM - 9:00 PM
: Everyday 7:00 AM - 9:00 PM
: Everyday 7:00 AM - 9:00 PM
: Everyday 7:00 AM - 9:00 PM
: Everyday 7:00 AM - 9:00 PM
: Everyday 7:00 AM - 9:00 PM
: Everyday 7:00 AM - 9:00 PM
: Everyday 7:00 AM - 9:00 PM
: Everyday 7:00 AM - 9:00 PM
: Everyday 7:00 AM - 9:00 PM

: Everyday 24 Hrs
: Everyday 24 Hrs
: Everyday 24 Hrs
: Everyday 24 Hrs
: Everyday 24 Hrs
: Everyday 24 Hrs
: Everyday 24 Hrs
: Everyday 24 Hrs
: Everyday 24 Hrs
: Everyday 24 Hrs
: Everyday 24 Hrs
: Everyday 24 Hrs

: Everyday 24 Hrs
: Everyday 24 Hrs
: Everyday 24 Hrs
: Everyday 24 Hrs
: Everyday 24 Hrs
: Everyday 24 Hrs
: Everyday 24 Hrs
: Everyday 24 Hrs
: Everyday 24 Hrs
: Everyday 24 Hrs
: Everyday 24 Hrs
: Everyday 24 Hrs

: Everyday 24 Hrs
: Everyday 24 Hrs
: Everyday 24 Hrs
: Everyday 24 Hrs
: Everyday 24 Hrs
: Everyday 24 Hrs
: Everyday 24 Hrs
: Everyday 24 Hrs
: Everyday 24 Hrs
: Everyday 24 Hrs
: Everyday 24 Hrs
: Everyday 24 Hrs

: Everyday 24 Hrs
: Everyday 24 Hrs
: Everyday 24 Hrs
: Everyday 24 Hrs
: Everyday 24 Hrs
: Everyday 24 Hrs
: Everyday 24 Hrs
: Everyday 24 Hrs
: Everyday 24 Hrs
: Everyday 24 Hrs
: Everyday 24 Hrs
: Everyday 24 Hrs

: Everyday 24 Hrs
: Everyday 24 Hrs
: Everyday 24 Hrs
: Everyday 24 Hrs
: Everyday 24 Hrs
: Everyday 24 Hrs
: Everyday 24 Hrs
: Everyday 24 Hrs
: Everyday 24 Hrs
: Everyday 24 Hrs
: Everyday 24 Hrs
: Everyday 24 Hrs

: Everyday 6:00 AM - 8:00 PM
: Everyday 6:00 AM - 8:00 PM
: Everyday 6:00 AM - 8:00 PM
: Everyday 6:00 AM - 8:00 PM
: Everyday 6:00 AM - 8:00 PM
: Everyday 6:00 AM - 8:00 PM
: Everyday 6:00 AM - 8:00 PM
: Everyday 6:00 AM - 8:00 PM
: Everyday 6:00 AM - 8:00 PM
: Everyday 6:00 AM - 8:00 PM
: Everyday 6:00 AM - 8:00 PM
: Everyday 6:00 AM - 8:00 PM

: Everyday 9:00 AM - 6:00 PM
: Everyday 9:00 AM - 6:00 PM
: Everyday 9:00 AM - 6:00 PM
: Everyday 9:00 AM - 6:00 PM
: Everyday 9:00 AM - 6:00 PM
: Everyday 9:00 AM - 6:00 PM
: Everyday 9:00 AM - 6:00 PM
: Everyday 9:00 AM - 6:00 PM
: Everyday 9:00 AM - 6:00 PM
: Everyday 9:00 AM - 6:00 PM
: Everyday 9:00 AM - 6:00 PM
: Everyday 9:00 AM - 6:00 PM