Montrose Point Bird Sanctuary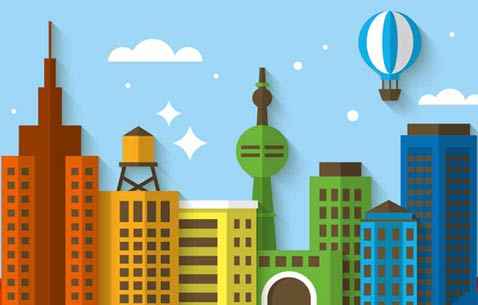 Montrose Point Bird Sanctuary, is situated in the Chicago, United States. Montrose Point Bird Sanctuary is a nice place to visit in this area.
Travel information that can help you plan your visit is provided on this page. Have you been to this place? If yes, then help us improve the travel experience to Montrose Point Bird Sanctuary for other users by giving us information regarding this place. You can contribute to this Montrose Point Bird Sanctuary page by giving your inputs on the content, opening hours, images.
Wondering about what other places to visit near Montrose Point Bird Sanctuary? Don't worry, the map view feature of TripHobo is here to help you out. You can search for nearby places, distances and routes using this feature!
Want to stay near Montrose Point Bird Sanctuary, but confused about choosing the right accommodation? If yes, then check the best hotels nearby and compare the best prices. You can also grab some affordable deals by visiting these pages. When you've made your booking for your hotel near Montrose Point Bird Sanctuary do check the tours for Montrose Point Bird Sanctuary, Chicago and get awesome deals on bookings.
If you need any help in case of emergencies when you are near the Montrose Point Bird Sanctuary, here is a list of the safety stations nearby. From police stations to gas stations and from ATMS to banks, this page provides you with all the essential information to help you tackle the problems.
Traveling to Montrose Point Bird Sanctuary in a bus or a train? This page also provides you with data related to nearby railway stations and bus stations, thus ensuring that your journey to this place is an easy one.
Looking for best stops for mouth-watering food? You can also find a list of the best restaurants which are near the Montrose Point Bird Sanctuary. Offering you a variety of choices, from cafes to lounges, from fine-dine places to snack shops, one look at this page is all that you need for curbing those hunger pangs. Also find the best pubs and bars to enjoy the night in the Chicago listed on this page.
Can't live without internet? Fret not, this page also lists some Internet cafes which may help you out with internet services near Montrose Point Bird Sanctuary.
Planning a trip to Montrose Point Bird Sanctuary but not sure about what all to include in the itinerary? Check out the list of best Chicago itineraries and guided tours to Montrose Point Bird Sanctuary which have been already created by the users. This will help you to know the best places to visit near Montrose Point Bird Sanctuary, Chicago. Also get the estimated budget of the trip with these itinerary suggestions and with the cost of trip feature. You can also plan a vacation to the city with this Chicago trip planner. In addition, know more about the Chicago with this list of best things to do in Chicago.
Montrose Point Bird Sanctuary Price: Free
Try the best online travel planner to plan your travel itinerary!
Are you associated with this business? Get in Touch
Cool spot to do a little off trail exploring. Watch out though because it's easy to get lost. There are lots of entrances and exits as well. Cops patrol the area like crazy though. It's a cool spot when you aren't trailed by the cops.

A little slice of heavenly nature in the heart of the city. Beautiful view of the city as you walk around the retaining wall on the south end. Many paths through prairie grassland planted to attract butterflies. At the north end, the wetland has recently been developed and there are paths leading out a long jetty that takes you out into the lake. Adjacent to Montrose Beach, to the north where you'll find the delight Dock beach bar.

Really a fantastic place to bird! I spent hours covering the trails and visiting the magic hedge. It's obvious why this place is a hot spot for fall migration birding on the lake. The beach is worth checking out in early morning for shorebirds before the crowds arrive

Love this place. Easy way to escape from the city and relax your mind. Beautiful views of downtown and nature trails. Come check out all the chipmunks.

Once you're inside surrounded by all of the tall flowers and trees, it truly feels like there's no way you're in the city. I love this spot because it can be a peaceful escape into nature, but you can also get some great views of the Chicago skyline along the lake.
Read all reviews
Bank of America ATM

3650 N Clark St

Bank of America ATM

4646 N Marine Dr

Chase ATM

3500 N Clark St

Bank of America ATM

3650 N Clark St
View On Map
PNC Bank

4400 N Broadway St

Chase Bank

1055 W Bryn Mawr Ave

Chase Bank

3956 N Sheridan Rd

PNC Bank

5247 N Broadway St

Chase Bank

3714 N Broadway St

Citibank

4887 N Broadway St
View On Map
Chicago Police Department

850 W Addison St

Chicago Police Department

3600 N Halsted St

Town Hall 023rd District Chicago Police Department

3600 N Halsted St
View On Map
Walgreens

3201 N Broadway St

CVS Pharmacy

5205 N Broadway St

Jewel-Osco Pharmacy

4355 N Sheridan Rd

Walgreens

4025 N Sheridan Rd

Walgreens

3646 N Broadway St

Walgreens

953 W Irving Park Rd
View On Map
Little Jim's Tavern

3501 N Halsted St

Brixen Ivy

1044 W Waveland Ave

Chicago Corinthian Yacht Club

600 W Montrose Ave

Uncommon Ground

3800 N Clark St

Brendan's Pub

3169 N Broadway St

Sidetrack

3349 N Halsted St
View On Map
Green Mill

4802 N Broadway St

Circuit On Halsted

3641 N Halsted St
View On Map
The Stretch

3485 N Clark St

Lucky's Sandwich Company

3472 N Clark St

Dark Horse Tap & Grill

3443 N Sheffield Ave

The North End

3733 N Halsted St

John Barleycorn

3524 N Clark St

Michael's Pizzeria & Tavern

4091 N Broadway St
View On Map
The Twisted Vine Chicago

3530 N Halsted St

Pizza Rustica

3908 N Sheridan Rd

Bell's Brewery

655 W Irving Park Rd
View On Map
Dunkin' Donuts

1127 W Bryn Mawr Ave

Dunkin' Donuts

5130 N Broadway St

Dunkin' Donuts

947 W Addison St

Dunkin' Donuts

4547 N Broadway St

Dunkin' Donuts

1441 W Montrose Ave

Dunkin' Donuts

3949 N Broadway St
View On Map
La Patisserie P

1050 W Argyle St

Emerald City Coffee

3938 N Sheridan Rd

Double Happiness

1061 W Argyle St

Chiu Quon Bakery

1127 W Argyle St

Artemio's Bakery

3919 N Sheridan Rd
View On Map
Beer Hoptacular

1106 W Lawrence Ave

Massage By Sean

5201 N Winthrop Ave

Chongmurphywatana's Place

5300 N Glenwood Ave
View On Map
Starbucks

4753 N Broadway St

Coffee & Tea Exchange

3311 N Broadway St

Kitchen Sink

1107 W Berwyn Ave

Starbucks

3358 N Broadway St

Yefseis Cafe

3344 N Halsted St

Asado Coffee Co.

1432 W Irving Park Rd
View On Map
Ice Cubed

1509 W Lawrence Ave
View On Map
Dairy Queen

3811 N Southport Ave

Shawn Michelle's Homemade Ice Cream

3343 N Broadway St

Baskin-Robbins

1441 W Montrose Ave

Baskin-Robbins

5130 N Broadway St

Baskin-Robbins

4547 N Broadway St

Tina's Italian Ice

1050 W Bryn Mawr Ave
View On Map
Jimmy John's

5109 N Clark St

The Closet

3325 N Broadway St

Chicago's Blarney Stone

3424 N Sheffield Ave

Progress Bar

3359 N Halsted St

Clark St Beach Bar

3419 N Clark St

Uptown Underground

4707 N Broadway St
View On Map
La Fonda Latino Grill

5350 N Broadway St

Tango Sur

3763 N Southport Ave

Golden House Restaurant & Pancake House

4744 N Broadway St

Minibar

3341 N Halsted St

The Irish Oak

3511 N Clark St

Toons Bar & Grill

3857 N Southport Ave
View On Map
Little Saigon Baguette

5251 N Broadway St

Uptown Pho

1010 W Argyle St

Siam Noodle & Rice Restaurant

4654 N Sheridan Rd

Paul's Noodle Shop

3400 N Sheffield Ave

Hing Wang Restaurant

1120 W Wilson Ave

Pho Lily

5100 N Broadway St
View On Map
Rockwood Place

3466 N Clark St

Jacqueline's

3420 N Broadway St

Sun Wah Bar-B-Que

5039 N Broadway St

Milt's Barbecue for the Perplexed

3411 N Broadway St
View On Map
Burger King

1323 W Irving Park Rd

Bolat African Cuisine

3346 N Clark St

Bernie's Tap & Grill

3664 N Clark St

The Roost Carolina Kitchen

1467 W Irving Park Rd

DS Tequila Company

3352 N Halsted St

Five Guys Burgers & Fries

3219 N Broadway St
View On Map
Dong Ky Chinese & Vietnamese Restaurant

4877 N Broadway St

Furama Restaurant

4936 N Broadway St

Hai Yen Restaurant

1055 W Argyle St

Ping Pong

3322 N Broadway St

Hon Kee Restaurant

1064 W Argyle St

Mei Shung Restaurant

5511 N Broadway St
View On Map
Subway

1427 W Montrose Ave

Redmond's

3358 N Sheffield Ave

Cafe L'Appetito

3332 N Broadway St

Subway

4556 N Magnolia Ave

North Buena Wine Shop & Deli

4200 N Broadway St

Real Kitchen

1433 W Montrose Ave
View On Map
Nookies Tree Restaurant

3334 N Halsted St

Ann Sather

3411 N Broadway St

Palla's Grill

4570 N Broadway St

Pick Me Up Cafe

3408 N Clark St

Chicago Diner

3411 N Halsted St

Melrose Restaurant

3233 N Broadway St
View On Map
Chipotle Mexican Grill

5224 N Broadway St

Caravan Restaurant

4810 N Broadway St

Taco Bell

1111 W Addison St

Broadway Grill

4800 N Broadway St

Pizza Hut

5320 N Broadway St

Coronas Coffee Shop

909 W Irving Park Rd
View On Map
Nick's On Wilson

1140 W Wilson Ave

Pisang Food Truck

1460 W Irving Park Rd

Wilson Station Food Truck

1110 W Wilson Ave
View On Map
Grassroots

3747 N Southport Ave

Yoshi's Cafe

3257 N Halsted St

Southern France

1405 W Irving Park Rd

Edgewater Beach Cafe

5545 N Sheridan Rd

Maison Parisienne

3307 N Clark St
View On Map
The Little India

1109 W Bryn Mawr Ave

Shan Restaurant

5060 N Sheridan Rd

Chicken Hut

3200 N Broadway St

Curry Point

3913 N Sheridan Rd

Masala Indian & Thai Cuisine

1002 W Argyle St

Broaster Chicken & Grill

928 W Wilson Ave
View On Map
Raw Bar & Grill

3720 N Clark St

Esencia Urban Kitchen

3351 N Broadway St

Demera Ethiopian Restaurant

4801 N Broadway St

Puesto Sandwich Stand

3349 N Sheffield Ave

Windy City Gyros

3932 N Broadway St

HB Home Bistro

3404 N Halsted St
View On Map
Francesca's Bryn Mawr

1039 W Bryn Mawr Ave

Vines On Clark

3554 N Clark St

Bridget McNeill's

420 W Belmont Ave

Angelina Ristorante

3561 N Broadway St

Mia Francesca

3311 N Clark St

Anna Maria Pasteria

4400 N Clark St
View On Map
Nineface Thai And Sushi

3911 N Sheridan Rd

Jai Yen

3736 N Broadway St

Rollapalooza

3344 N Halsted St

Shiawase Restaurant

3422 N Broadway St

Taketei

1111 W Berwyn Ave
View On Map
Rice'N Bread

3435 N Sheffield Ave

Joy Yee To Go

1465 W Irving Park Rd

Uni Grill

3500 N Broadway St

Paiggers And Jens

3918 N Broadway St

Bi Bim Bowl

3952 N Sheridan Rd
View On Map
Revolucion Steakhouse

3443 N Broadway St

Taco & Burrito House

3939 N Broadway St

Rehab Cocktail Lounge

3641 N Halsted St

Hydrate

3458 N Halsted St

Taquera Uptown

1144 W Bryn Mawr Ave

That Little Mexican Cafe

1055 W Bryn Mawr Ave
View On Map
Hellas Gyros

1133 W Bryn Mawr Ave

Zam Zam Middle Eastern Grill

3461 N Clark St

House of Hookah

607 W Belmont Ave

Andies Restaurant

1467 W Montrose Ave

Falafill

3202 N Broadway St
View On Map
Si-Pie Pizzeria

3477 N Broadway St

Domino's Pizza

1415 W Irving Park Rd

ORD Pizzeria

1607 W Montrose Ave

Gigio's Pizzeria

4643 N Broadway St

Bacci Pizzeria

950 W Addison St

Pizzeria Aroma

1125 W Berwyn Ave
View On Map
Dive Bar

3445 N Halsted St

P S Bangkok Restaurant

3345 N Clark St

Silver Seafood Restaurant

4829 N Broadway St

Lettuce Entertain You Ent

5419 N Sheridan Rd

North Garden

1007 W Argyle St

Lowcountry

3343 N Clark St
View On Map
Best Steak House

4570 N Broadway St

Cotes Du Rhone

5424 N Broadway St

Deleece Grill Pub

3313 N Clark St

Biggs Steakhouse

503 W Aldine Ave
View On Map
Nano Sushi

3955 N Broadway St

Agami Contemporary Sushi

4712 N Broadway St

Blowfish Contemporary Sushi

1131 W Bryn Mawr Ave

Bites Asian Tapas

3313 N Clark St

Miso Asian Kitchen

4449 N Broadway St

Diva Thai & Sushi Bar

3542 N Halsted St
View On Map
Thai Uptown

4621 N Broadway St

Thai Pastry Restaurant

4925 N Broadway St

Immm Rice & Beyond

4949 N Broadway St

Hoang Cafe

1010 W Argyle St

Thai On Clark

4641 N Clark St

Jin Thai

5458 N Broadway St
View On Map
Urban Vegan

1605 W Montrose Ave

Loving Heart

838 W Montrose Ave

Asian Mix Cafe

3945 N Broadway St

Salad House

3176 N Broadway St

Cafe Nhu-Hoa

1020 W Argyle St
View On Map
CITGO

1530 W Lawrence Ave

Uptown Quick Stop

5000 N Sheridan Rd
View On Map
Mid-City Parking

3440 N Broadway St

Ivy's Christmas Trees

1013 W Roscoe St

System Parking

655 W Irving Park Rd

Pioneer Parking

3550 N Lake Shore Dr

Pioneer Parking

3440 N Lake Shore Dr

Ivy's Secure Parking

1013 W Roscoe St
View On Map
CTA Bus Stop - Broadway & Winona/ Carmen

6000 N Broadway St
View On Map
CTA - Argyle Red Line

1118 W Argyle St

Lawrence Properties

1111 W Lawrence Ave

Cta Red Line

567 W Lake St
View On Map
Villa Toscana Guest House

3447 N Halsted St

Nina's Bed and Breakfast

1303 W Winona St

Joy's Joy

1448 W Pensacola Ave
View On Map
Wrigley Hostel

3514 N Sheffield Ave

Stone Soup Ashland

4637 N Ashland Ave

Raw Dog's Hostel

3722 N Clark St
View On Map
Show More