Things to do in Chittorgarh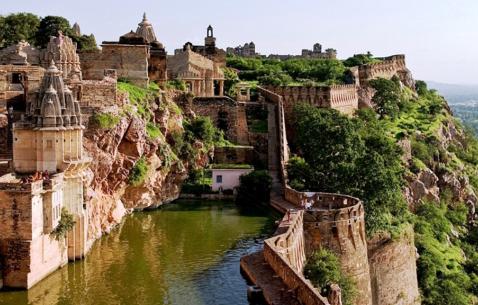 The Best Things To Do in Chittorgarh
Chittaurgarh is a city located in South East of the Indian state of Rajasthan and is a standing symbol of the great heroism and sacrifice by Rajput men and women in the intermittent battles that they had to fight against invaders from Northwest and Delhi. Chittaurgarh is one of the most sought after travel destinations in India, boasting a number of historic palaces and archaeological structures, ancient temples, forts and wildlife parks. The magnificent forts, temples, towers and palaces of Chittaurgarh are reminders of the blood and gore that the city went through in the medieval times.
Chittaurgarh is a culturally rich and historically significant city and one of the best ways to take in the beauty and essence of the city is to indulge in some of the best things to do in Chittaurgarh, which include a tour of the historically significant structures, the most prominent ones being the Fort of Chittorgarh, also known as the Water Fort, Tower of Victory, Tower of Fame, Gaumukh Reservoir, Rana Kumbha Palace and Ratan Singh Palace. The city is a prominent cultural destination and is home to numerous temples like the Meera Temple, Kalika Mata Temple, Jain Temples and the Satbis Deori Temple. Other top things to do in Chittaurgarh include numerous wildlife sanctuaries, namely, Bassi Wildlife Sanctuary, Bhainsrodgarh Wildlife Sanctuary and the Sita Mata Wildlife Sanctuary. From historic exploration to ancient places of worship, Chittaurgarh is dotted with attractions that are sure to give you a glimpse into the Rajputana lifestyle.
Explore the travel planning tool for your visit to Chittorgarh and create a flawless plan in few simple steps!
29 Tourist Attractions in Chittorgarh

Must see places in Chittorgarh ranked on popularity. Here is the complete list of best attractions in Chittorgarh and point of interests to visit.
Tourist Attractions Near Chittorgarh
Find Your Chittorgarh Attractions on Map
Types of Things To Do in Chittorgarh
Find more attractions and places to visit in Chittorgarh under these things to do categories.
What To Do in Chittorgarh: Day-Wise Ideas
Find what not to miss in Chittorgarh! Recommended Chittorgarh itineraries and vacation ideas created by travelers across the world.