Sunshine Skyway Bridge
Tours near Sunshine Skyway Bridge
Tours for Sunshine Skyway Bridge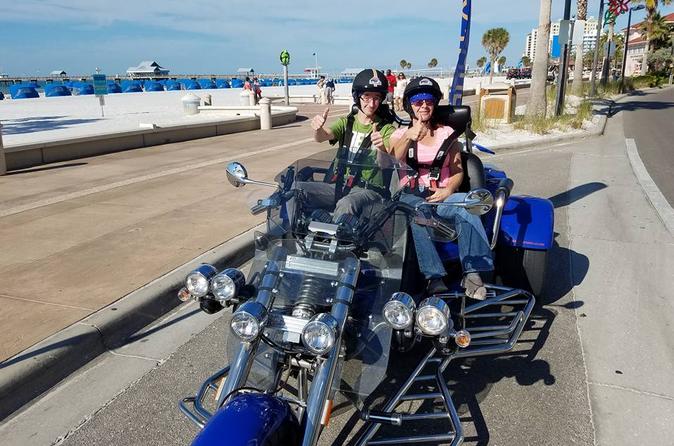 Book Now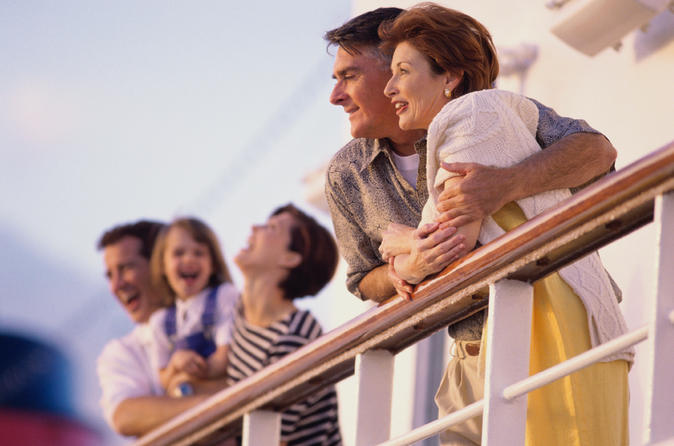 Book Now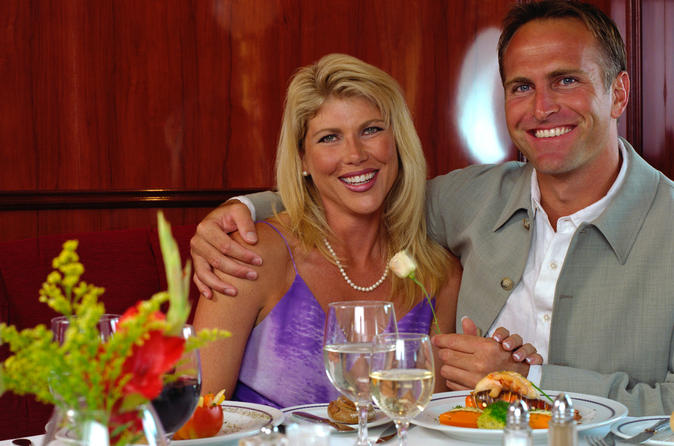 Book Now
Show More
Book Now
Book Now
Book Now
Show More
About Sunshine Skyway Bridge, Clearwater
The Bob Graham Sunshine Skyway Bridge, commonly known as the Sunshine Skyway Bridge, is a bridge spanning Tampa Bay, Florida, with a cable-stayed main span, and a total length of 21,877 feet (4.1434 mi; 6.668 km). It is part of Interstate 275 (I-275) and U.S. Route 19 (US 19), connecting St. Petersburg in Pinellas County and Terra Ceia in Manatee County, Florida, passing through Hillsborough County waters. Construction of the current bridge began in 1982, and the completed bridge was dedicated on February 7, 1987. The new bridge cost $244 million to build, and was opened to traffic on April 20, 1987. It replaced an older bridge constructed in 1954, which was partly destroyed in a collision in 1980. It is constructed of steel and concrete. Steel cables clad in 84 9-inch (230 mm) steel tubes (42 per pylon) along the center line of the bridge support the main span. It was designed by the Figg & Muller Engineering Group (who also designed the popular Seven Mile Bridge), and built by the American Bridge Company. In 2005, an act of the Florida Legislature officially named the current bridge the Bob Graham Sunshine Skyway Bridge, after the Governor of Florida and then U.S. Senator who presided over its design and most of its construction. According to sources, he was inspired to suggest the current design by a visit to France, where he saw a similar cable-stayed bridge, the Brotonne Bridge. The original bridge was dedicated to state engineer William E. Dean, as noted on a plaque displayed at the rest area at the south end of the bridge. The Travel Channel rated the Sunshine Skyway number 3 in its special on the "Top 10 Bridges" in the World. The bridge is considered the "flag bridge" of Florida. Because of its height above the emerald-green Gulf waters, length of continuous travel, location in a warm-weather state, and modern architectural design, it is a popular spot for filming automobile commercials. A major problem with the Sunshine Skyway Bridge is corrosion of the steel in the precast concrete segmental columns on the high level approaches. Because the segments are hollow, workers were able to enter the bridge superstructure in 2003 and 2004 to reinforce the corroded sections of the bridge, ensuring its future safety. Another problem arose around 2005–06 when several news bureaus reported paint discolorations on the bridge's cables. These paint splotches and patches were a result of touch-ups that were performed over the years but began to show through over recent years. In 2008, the Florida Department of Transportation (FDOT) began an overhaul including repainting the cables in their entirety (instead of touching up) and rehabilitating the lighting system at the summit of the bridge. A 2014 FDOT study noted that the Skyway's low bridge clearance prevented larger vessels from using the Port Tampa Bay terminals, but made no recommendation about options as the air draft of most new cruise ships exceeds the bridge's height limit at 180 feet (55 m).
Wikipedia
Overview of Sunshine Skyway Bridge
Home to Sunshine Skyway Bridge is the city of Clearwater in the country of United States. If you have enough time to explore the interiors of the city, you will pass by Sunshine Skyway Bridge.
Attractions like Clearwater Beach, Clearwater Marine Aquarium, Bright House Field, Sand Key Park and Ruth Eckerd Hall are the usual crowd pullers of Clearwater and you might easily miss out Sunshine Skyway Bridge amidst these top things to do in Clearwater.
Top rated Clearwater tours do not include Sunshine Skyway Bridge in their schedule, you can add it to your plan anyway.
More about Clearwater
Personalize your visit to the city by chalking out a plan using Clearwater trip planner.
You can enjoy a comfortable stay in the city by booking the best hotels in Clearwater like Island Cay At Clearwater Beach, Royal North Beach and Beachview Hotel.
Create your own Clearwater vacation packages or choose from the ones made by travel experts. Also explore the best ways for how to reach Clearwater.
Address: I-275, St. Petersburg, FL 33711, USA
Added 3 times in trip plans
Try TripHobo Trip Planner
Book Sunshine Skyway Bridge Tickets And Tours
Share your experience - Rate Sunshine Skyway Bridge, Clearwater
It's a nice bridge and the rest areas are nice but be careful going anywhere near the entrances if you are not intending to use it! There is absolutely nowhere to turn around at least a mile approaching it from either direction. I made a wrong turn, desperately tried to find a place to turn around and just asked the toll lady if I could turn around. She said sure you can turn around at a rest stop but they still have to charge me. So you can design a big fancy bridge but you can't make a simple way to just turn around? Probably gonna just stay away from this from now on.

Read more

I agree with vespa geek in his whole review. I guess the only thing I can add is that it's beautiful at night. 😂 I really don't know why it ask me to review it. Facts about the bridge is that it's high, the fall is fast if you jump. No you won't survive the impact in the water. One other fact is that you have to pay toll to cross it, that's Nifty!! I just wonder how many times this bridge is been paid for. Oh and it makes a pretty postcard LOL.

Read more

It's one of the most amazing man-made structures I've ever had the privilege of experiencing. They don't call it the Sunshine Skyway Bridge for nothing. As you start to climb in elevation, it's like driving straight up into the sky headed towards the sun. It's kind of like being on a roller coaster where you're climbing, climbing and you can't see the other side. You are able to see in all directions the beauty of Florida without the nuisance of the city obstructing your views. I love driving across this bridge. An affordable and beautiful sight. Quite the experience. I'll never grow tired of crossing this bridge!

Read more

Why would anyone rate a bridge? If you are sightseeing, move to the right lane please. Use your cruise control devise and we all will get along. Always some kind of work going on and traffic doesn't know how to deal with it. If you are going to jump, jump at night so you don't screw up the daily traffic flow. If you are driving a less than reliable vehicle, don't go over the bridge. The view is wonderful and sometimes windy so keep both hands on the wheel. Yes there are dolphins swimming along the bridge and you can see them, but keep your eyes on the road please. Pelicans use the side wind draft and glide alongside the road and sometimes they poop and it gets all over your windshield. It might be foggy so slow down and use your lights. There are many activities going on alongside the road so keep your eyes on the road and let your passengers enjoy the view. If you have to pee there are restrooms on both sides of the bridge.

Read more

Definitely the coolest bridge I have encountered on my visits to Florida. This is a toll road that accepts cash. Cruise ships easily fit under the bridge!
Read all reviews