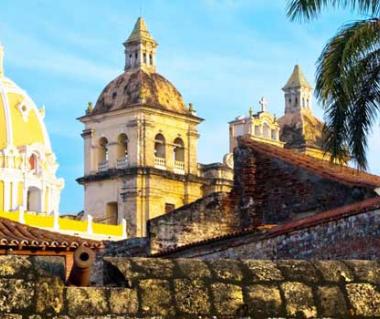 Colombia Trip Planner
Plan your customized trip plan for Colombia. Choose from Top Toursim cities and tourist attarctions of Colombia using trip planner.
Colombia Overview
Colombia is blessed with a coastline along the Atlantic as well as the Pacific Ocean. Although the country is characterized by natural and cultural diversity, Colombians however tend to stick together. Their family ties are very strong, which makes it easy to explain why the worlds most (in) famous cartels belong to Colombia. Speak of diverse terrain - you have the mountains, valleys, deserts, lowlands and jungles all rolled into one country!
How to enter:-
Air:- There are regular international flights into major cities including Bogotá, Medellín, Cali, Barranquilla, Bucaramanga, Cartagena, Pereira and San Andres Islands as well as to other smaller cities in the borders with Venezuela, Ecuador, Panama and Brazil. There are daily direct flights to and from the U.S, Canada, Mexico, Costa Rica, Panama, Spain, France, and South America.
Climate and best time to visit: - Furthermore, Colombia has two main seasons in general, one is the wet season which lasts during the months of March to May and September to November, and the other is the dry season, which occurs between December to February and June to August. The peak tourist time for Colombia is the dry season from December to February and June to August. Dry season here doesn't specifically mean "no rain at all," but showers are irregular during this time. These are best to visit months weather-wise
What to see: - The diversity of the country may astonish you. Modern cities with skyscrapers and nightclubs? Check. Gorgeous Caribbean beaches? Check. Jungle walks and Amazon safaris? Check. Colonial cities, archaeological ruins, high-mountain trekking, whale watching, coffee plantations, scuba diving, surfing, the list goes on.
Searching for something specific?