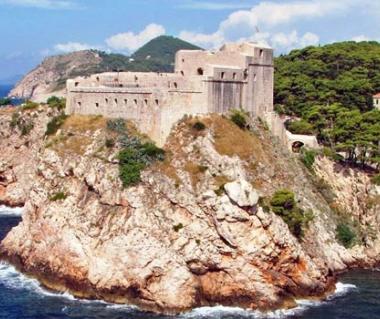 Croatia Trip Planner
Plan your customized trip plan for Croatia. Choose from Top Toursim cities and tourist attarctions of Croatia using trip planner.
Croatia Overview
Croatia - a land of a thousand islands, magical nature and rich heritage, land whose beauties have been celebrated since ancient times. Croatia is a Central European and Mediterranean country, bordering Slovenia in the west, Hungary in the north, and Serbia in the east and Bosnia and Herzegovina in the south, as well as a long maritime border with Italy in the Adriatic Sea. Croatia covers a land area of 56,691 square kilometres.
How to enter:-
Air:- Currently, there are no flights from outside Europe, except for Tel Aviv, and the occasional charter flight from Tokyo and Seoul. If coming from North America, you will have to transfer at a hub such as London or Frankfurt.
Rail:- The rail network connects all major Croatian cities, except Dubrovnik (you can take a train to Split then take one of the frequent buses or the more scenic ferry to Dubrovnik, the train station is at the pier). There are direct lines from Austria, Czech Republic, Switzerland, Germany, Hungary, Slovenia, Italy, Bosnia and Herzegovina, Serbia, and Greece. There are indirect lines from almost all other European countries.
Climate and best time to visit: - Croatia is a year-round destination with a mountainous interior and a Mediterranean coast. Summer is the most popular time to visit, with beaches, warm weather, nightlife, and special events. Winter is generally less popular. However, it's the best time to find low prices and deals. Fall and spring are less busy and have the best weather, as it's not too hot or cold.
What to see and experience: - Croatia has an amazing 5,835km of coastline, 4,057km of which belongs to islands, cliffs and reefs. There are 1,185 islands in the Adriatic, but only about 50 are populated. The largest island is Krk (near Rijeka) which has a land area of 462 square km; whilst the country's other well known islands include Hvar, Brac, Korcula and Pag.
The incredible coastal landscape, lovely indented coastline, coves, beaches sheltered by pine woods, and small and perfect coastal towns and villages scattered along the mainland coast and on hundreds of islands and isles, captivate with their singular character. Whether you are sailing along those shores, or diving in the blue waters lapping against them, the world before you will include a wealth of flora and fauna, traces of centuries gone by - from ancient amphorae to sunken galleys, and ships that met their end in the whirlwind of two World Wars.
I am interested in a day trip from Zagreb to Plitvice National Park on Oct. 18. There are 7 pax in my group. Please advise itinerary and cost in Euro.

Answer

Report Abuse
Searching for something specific?