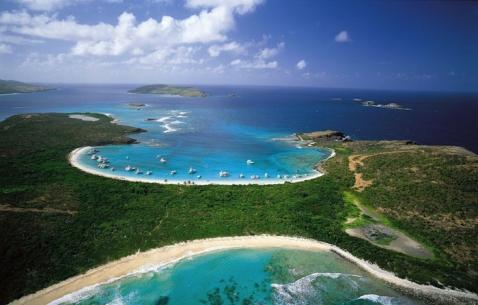 Culebra is an island on the extreme eastern side of the Puerto Rican Country. It is not very large in size but the natural beauty it possesses is remarkable. The main purpose of why it is a tourist hotspot is mainly the range of water activities that one can enjoy there. These are mainly swimming, kayaking, water biking, snorkeling and even hiking till an extent. There are many more things to do in Culebra which you can experience.
In the year 1909, Theodore Roosevelt set up the National wildlife Reserve and after that the tourism industry reached its heights. This reserve covers most of the island and also covers a few beautiful beaches. Apart from the rich flora variety there are also a number of animals that you will hardly find in many places. These animals mostly include marine species and fishes such as sting rays and turtles of various kinds. Another remarkable feature about this land of beaches is the colorful and bright coral reefs almost in all parts of the island. The horse – shoe shaped bays are all surrounded by crystal clear water in shades of blue and green and with a combination of green bushes. This makes a fantastic color palette.
Culebra also is known for a number of lighthouses and picnic spots where you will find natural beauty that is still untouched. These are perfect places to escape from your busy schedules and let your hair down under the rays of the sun with the sound of waves pleasing your ears. The most popular beach here is the Flamenco Beach that is known for its soft and silvery sand. You can also set up nice camps here as they have almost all facilities to provide its visitors.
Essential travel information and Culebra tips for your visit
Mosquitoes are very dangerous here. You are advised to carry a good mosquito repellant cream or spray in handy to help you fight these insects.
An oscillating hand fan will come much in use to fight the humidity of the city.
Roosters are another warning in this city as you will find them roaming freely almost everywhere.