Best Time To Visit Currumbin
Explore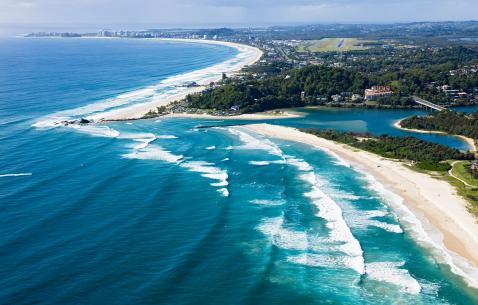 Best Time To Go To Currumbin
The climate of Currumbin is warm with average amount of rainfall. The city's weather is very similar to the weather of the goldcoast on the whole. Autumn and spring would ideally be the best time to visit the city of Currumbin.
Summers: December to February- with an average temperature ranging between 20-28 Degree Celsius.
Autumn: March – May with hot days and warm nights.
Winter: June – August-The climate is hot and dry during this time of the year.
Spring: September – November- The climate is similar to autumn.
Best time to go to Currumbin Attractions

: Everyday 9:00 AM - 1:00 PM
: Everyday 9:00 AM - 1:00 PM
: Everyday 9:00 AM - 1:00 PM
: Everyday 9:00 AM - 1:00 PM
: Everyday 9:00 AM - 1:00 PM
: Everyday 9:00 AM - 1:00 PM
: Everyday 9:00 AM - 1:00 PM
: Everyday 9:00 AM - 1:00 PM
: Everyday 9:00 AM - 1:00 PM
: Everyday 9:00 AM - 1:00 PM
: Everyday 9:00 AM - 1:00 PM
: Everyday 9:00 AM - 1:00 PM

: Everyday 9:00 AM - 10:00 AM
: Everyday 9:00 AM - 10:00 AM
: Everyday 9:00 AM - 10:00 AM
: Everyday 9:00 AM - 10:00 AM
: Everyday 9:00 AM - 10:00 AM
: Everyday 9:00 AM - 10:00 AM
: Everyday 9:00 AM - 10:00 AM
: Everyday 9:00 AM - 10:00 AM
: Everyday 9:00 AM - 10:00 AM
: Everyday 9:00 AM - 10:00 AM
: Everyday 9:00 AM - 10:00 AM
: Everyday 9:00 AM - 10:00 AM

: Everyday 9:00 AM - 5:00 PM
: Everyday 9:00 AM - 5:00 PM
: Everyday 9:00 AM - 5:00 PM
: Everyday 9:00 AM - 5:00 PM
: Everyday 9:00 AM - 5:00 PM
: Everyday 9:00 AM - 5:00 PM
: Everyday 9:00 AM - 5:00 PM
: Everyday 9:00 AM - 5:00 PM
: Everyday 9:00 AM - 5:00 PM
: Everyday 9:00 AM - 5:00 PM
: Everyday 9:00 AM - 5:00 PM
: Everyday 9:00 AM - 5:00 PM

: Everyday 11:00 AM - 1:00 PM
: Everyday 11:00 AM - 1:00 PM
: Everyday 11:00 AM - 1:00 PM
: Everyday 11:00 AM - 1:00 PM
: Everyday 11:00 AM - 1:00 PM
: Everyday 11:00 AM - 1:00 PM
: Everyday 11:00 AM - 1:00 PM
: Everyday 11:00 AM - 1:00 PM
: Everyday 11:00 AM - 1:00 PM
: Everyday 11:00 AM - 1:00 PM
: Everyday 11:00 AM - 1:00 PM
: Everyday 11:00 AM - 1:00 PM

: Everyday 8:00 AM - 11:00 AM
: Everyday 8:00 AM - 11:00 AM
: Everyday 8:00 AM - 11:00 AM
: Everyday 8:00 AM - 11:00 AM
: Everyday 8:00 AM - 11:00 AM
: Everyday 8:00 AM - 11:00 AM
: Everyday 8:00 AM - 11:00 AM
: Everyday 8:00 AM - 11:00 AM
: Everyday 8:00 AM - 11:00 AM
: Everyday 8:00 AM - 11:00 AM
: Everyday 8:00 AM - 11:00 AM
: Everyday 8:00 AM - 11:00 AM

: Everyday 1:00 PM - 2:00 PM
: Everyday 1:00 PM - 2:00 PM
: Everyday 1:00 PM - 2:00 PM
: Everyday 1:00 PM - 2:00 PM
: Everyday 1:00 PM - 2:00 PM
: Everyday 1:00 PM - 2:00 PM
: Everyday 1:00 PM - 2:00 PM
: Everyday 1:00 PM - 2:00 PM
: Everyday 1:00 PM - 2:00 PM
: Everyday 1:00 PM - 2:00 PM
: Everyday 1:00 PM - 2:00 PM
: Everyday 1:00 PM - 2:00 PM

: Everyday 10:00 AM - 2:00 PM
: Everyday 10:00 AM - 2:00 PM
: Everyday 10:00 AM - 2:00 PM
: Everyday 10:00 AM - 2:00 PM
: Everyday 10:00 AM - 2:00 PM
: Everyday 10:00 AM - 2:00 PM
: Everyday 10:00 AM - 2:00 PM
: Everyday 10:00 AM - 2:00 PM
: Everyday 10:00 AM - 2:00 PM
: Everyday 10:00 AM - 2:00 PM
: Everyday 10:00 AM - 2:00 PM
: Everyday 10:00 AM - 2:00 PM

: Monday, Tuesday, Thursday, Friday, Saturday 10:00 AM - 1:00 PM
: Monday, Tuesday, Thursday, Friday, Saturday 10:00 AM - 1:00 PM
: Monday, Tuesday, Thursday, Friday, Saturday 10:00 AM - 1:00 PM
: Monday, Tuesday, Thursday, Friday, Saturday 10:00 AM - 1:00 PM
: Monday, Tuesday, Thursday, Friday, Saturday 10:00 AM - 1:00 PM
: Monday, Tuesday, Thursday, Friday, Saturday 10:00 AM - 1:00 PM
: Monday, Tuesday, Thursday, Friday, Saturday 10:00 AM - 1:00 PM
: Monday, Tuesday, Thursday, Friday, Saturday 10:00 AM - 1:00 PM
: Monday, Tuesday, Thursday, Friday, Saturday 10:00 AM - 1:00 PM
: Monday, Tuesday, Thursday, Friday, Saturday 10:00 AM - 1:00 PM
: Monday, Tuesday, Thursday, Friday, Saturday 10:00 AM - 1:00 PM
: Monday, Tuesday, Thursday, Friday, Saturday 10:00 AM - 1:00 PM