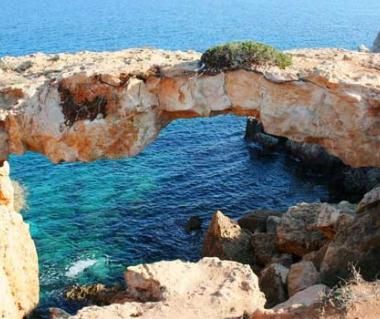 Cyprus Trip Planner
Plan your customized trip plan for Cyprus. Choose from Top Toursim cities and tourist attarctions of Cyprus using trip planner.
Cyprus Overview
Cyprus, a lovely island set in the midst of the Mediterranean Sea, is a country of Gothic mosques and Byzantine architecture, white sanded sea shores and frescoed monasteries, wine making villages and much more. . From a capital which has the unfortunate distinction of being the only divided city in the world, to breathtaking beaches along the Mediterranean, it has everything rapped inside….
How to enter:-
Air:-Southern Cyprus British Airways and Cyprus Airways have direct flights from London to Larnaca and Paphos. Cyprus Airways also has flights from a few other continental and Mediterranean locations. Northern Cyprus Istanbul Airlines, Turkish airlines and the Cyprus Turkish airlines have flights that stop at Istanbul. There are many direct flights from Ankara, Adana and Izmir to Ercan airport near Nicosia.
Sea: - Southern Cyprus is connected by various passenger ships to various Middle eastern, Egyptian and Greek seaports. The points of entry are the ports of Limassol and Larnaca Northern Cyprus Mersin and Tasacu towns of Turkey have regular ferries running to Kyrenia. (Nicosia).
Climate and best time to travel: - Though Cyprus welcomes tourists throughout the year, it would be best if you planned your trip, during April – May or September- October. The months of July and August can be uncomfortably hot and dry. If you are price conscious then most hotels lower their prices between November and March, but be aware that it can get cold and wet at this time of the year.
What to see:- Cyprus is an island of almost infinite variety with superb mountain scenery, forests, fascinating coastlines, beaches and places of great historical & archaeological importance. A trip into the mountains will provide a refreshing change from the heat of the beaches, with delightfully fresh air scented with the aroma of pine trees and wild herbs. Various fruit blossom in the fertile valleys: cherry, apple, pear, plum and almond. The mountains are dotted with picturesque little villages where true Cypriot hospitality abounds, and where the nectarian village wine, untouched by chemical or mechanical methods, can be sampled.
Searching for something specific?