Best Time To Visit Dallas
Explore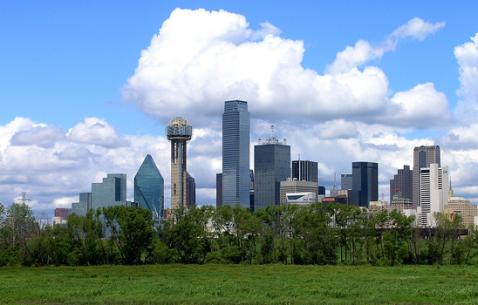 Best Time To Go To Dallas
Colorado is known to have a humid subtropical climate with hot and humid summers and cold, pleasant winters. The area is quite prone to thunderstorms, hail, tornadoes and heavy rainfall. Though summer season is hot and uncomfortable, it is also the most crowded at the time because of the football games going on around the time.
Winter: The months of December – February are quite cool with temperatures dropping between 6-7 degree Celsius and snowfall on a few days.
Spring: The months of March – May usher in spring season. The temperature rise is accompanied by long spells of rainfall.
Summer: June – August are the summer months and are known to be very hot and humid.
Autumn: The months of September – November bring some much needed respite from the heat. Due to this and other reasons, autumn is considered to be the peak season.
The best time to visit Dallas would ideally be during the autumn months of September to November. During this period the weather becomes much bearable and most of the summer crowd also starts disappearing. Thus, though considered closer to off season, this is the best season to visit Dallas.
Best time to go to Dallas Attractions

: Everyday 3:00 PM - 5:00 PM; Tuesday to Sunday 10:00 AM - 11:00 AM
: Everyday 3:00 PM - 5:00 PM; Tuesday to Sunday 10:00 AM - 11:00 AM
: Everyday 3:00 PM - 5:00 PM; Tuesday to Sunday 10:00 AM - 11:00 AM
: Everyday 3:00 PM - 5:00 PM; Tuesday to Sunday 10:00 AM - 11:00 AM
: Everyday 3:00 PM - 5:00 PM; Tuesday to Sunday 10:00 AM - 11:00 AM
: Everyday 3:00 PM - 5:00 PM; Tuesday to Sunday 10:00 AM - 11:00 AM
: Everyday 3:00 PM - 5:00 PM; Tuesday to Sunday 10:00 AM - 11:00 AM
: Everyday 3:00 PM - 5:00 PM; Tuesday to Sunday 10:00 AM - 11:00 AM
: Everyday 3:00 PM - 5:00 PM; Tuesday to Sunday 10:00 AM - 11:00 AM
: Everyday 3:00 PM - 5:00 PM; Tuesday to Sunday 10:00 AM - 11:00 AM
: Everyday 3:00 PM - 5:00 PM; Tuesday to Sunday 10:00 AM - 11:00 AM
: Everyday 3:00 PM - 5:00 PM; Tuesday to Sunday 10:00 AM - 11:00 AM

: Everyday 11:00 AM - 3:00 PM
: Everyday 11:00 AM - 3:00 PM
: Everyday 11:00 AM - 3:00 PM
: Everyday 11:00 AM - 3:00 PM
: Everyday 11:00 AM - 3:00 PM
: Everyday 11:00 AM - 3:00 PM
: Everyday 11:00 AM - 3:00 PM
: Everyday 11:00 AM - 3:00 PM
: Everyday 11:00 AM - 3:00 PM
: Everyday 11:00 AM - 3:00 PM
: Everyday 11:00 AM - 3:00 PM
: Everyday 11:00 AM - 3:00 PM

: Everyday 10:00 AM - 1:00 PM
: Everyday 10:00 AM - 1:00 PM
: Everyday 10:00 AM - 1:00 PM
: Everyday 10:00 AM - 1:00 PM
: Everyday 10:00 AM - 1:00 PM
: Everyday 10:00 AM - 1:00 PM
: Everyday 10:00 AM - 1:00 PM
: Everyday 10:00 AM - 1:00 PM
: Everyday 10:00 AM - 1:00 PM
: Everyday 10:00 AM - 1:00 PM
: Everyday 10:00 AM - 1:00 PM
: Everyday 10:00 AM - 1:00 PM

: Everyday 11:00 AM - 2:00 PM
: Everyday 11:00 AM - 2:00 PM
: Everyday 11:00 AM - 2:00 PM
: Everyday 11:00 AM - 2:00 PM
: Everyday 11:00 AM - 2:00 PM
: Everyday 11:00 AM - 2:00 PM
: Everyday 11:00 AM - 2:00 PM
: Everyday 11:00 AM - 2:00 PM
: Everyday 11:00 AM - 2:00 PM
: Everyday 11:00 AM - 2:00 PM
: Everyday 11:00 AM - 2:00 PM
: Everyday 11:00 AM - 2:00 PM

: Everyday 11:00 AM - 2:00 PM
: Everyday 11:00 AM - 2:00 PM
: Everyday 11:00 AM - 2:00 PM
: Everyday 11:00 AM - 2:00 PM
: Everyday 11:00 AM - 2:00 PM
: Everyday 11:00 AM - 2:00 PM
: Everyday 11:00 AM - 2:00 PM
: Everyday 11:00 AM - 2:00 PM
: Everyday 11:00 AM - 2:00 PM
: Everyday 11:00 AM - 2:00 PM
: Everyday 11:00 AM - 2:00 PM
: Everyday 11:00 AM - 2:00 PM

: Everyday 1:00 PM - 2:00 PM
: Everyday 1:00 PM - 2:00 PM
: Everyday 1:00 PM - 2:00 PM
: Everyday 1:00 PM - 2:00 PM
: Everyday 1:00 PM - 2:00 PM
: Everyday 1:00 PM - 2:00 PM
: Everyday 1:00 PM - 2:00 PM
: Everyday 1:00 PM - 2:00 PM
: Everyday 1:00 PM - 2:00 PM
: Everyday 1:00 PM - 2:00 PM
: Everyday 1:00 PM - 2:00 PM
: Everyday 1:00 PM - 2:00 PM

: Everyday 4:00 PM - 6:00 PM; Everyday 4:00 PM - 6:00 PM | 7:00 PM - 9:00 PM
: Everyday 4:00 PM - 6:00 PM; Everyday 4:00 PM - 6:00 PM | 7:00 PM - 9:00 PM
: Everyday 4:00 PM - 6:00 PM; Everyday 4:00 PM - 6:00 PM | 7:00 PM - 9:00 PM
: Everyday 4:00 PM - 6:00 PM; Everyday 4:00 PM - 6:00 PM | 7:00 PM - 9:00 PM
: Everyday 4:00 PM - 6:00 PM; Everyday 4:00 PM - 6:00 PM | 7:00 PM - 9:00 PM
: Everyday 4:00 PM - 6:00 PM; Everyday 4:00 PM - 6:00 PM | 7:00 PM - 9:00 PM
: Everyday 4:00 PM - 6:00 PM; Everyday 4:00 PM - 6:00 PM | 7:00 PM - 9:00 PM
: Everyday 4:00 PM - 6:00 PM; Everyday 4:00 PM - 6:00 PM | 7:00 PM - 9:00 PM
: Everyday 4:00 PM - 6:00 PM; Everyday 4:00 PM - 6:00 PM | 7:00 PM - 9:00 PM
: Everyday 4:00 PM - 6:00 PM; Everyday 4:00 PM - 6:00 PM | 7:00 PM - 9:00 PM
: Everyday 4:00 PM - 6:00 PM; Everyday 4:00 PM - 6:00 PM | 7:00 PM - 9:00 PM
: Everyday 4:00 PM - 6:00 PM; Everyday 4:00 PM - 6:00 PM | 7:00 PM - 9:00 PM

: Everyday 4:00 PM - 2:00 PM; Everyday 4:00 PM - 2:00 PM | 7:00 PM - 9:00 PM
: Everyday 4:00 PM - 2:00 PM; Everyday 4:00 PM - 2:00 PM | 7:00 PM - 9:00 PM
: Everyday 4:00 PM - 2:00 PM; Everyday 4:00 PM - 2:00 PM | 7:00 PM - 9:00 PM
: Everyday 4:00 PM - 2:00 PM; Everyday 4:00 PM - 2:00 PM | 7:00 PM - 9:00 PM
: Everyday 4:00 PM - 2:00 PM; Everyday 4:00 PM - 2:00 PM | 7:00 PM - 9:00 PM
: Everyday 4:00 PM - 2:00 PM; Everyday 4:00 PM - 2:00 PM | 7:00 PM - 9:00 PM
: Everyday 4:00 PM - 2:00 PM; Everyday 4:00 PM - 2:00 PM | 7:00 PM - 9:00 PM
: Everyday 4:00 PM - 2:00 PM; Everyday 4:00 PM - 2:00 PM | 7:00 PM - 9:00 PM
: Everyday 4:00 PM - 2:00 PM; Everyday 4:00 PM - 2:00 PM | 7:00 PM - 9:00 PM
: Everyday 4:00 PM - 2:00 PM; Everyday 4:00 PM - 2:00 PM | 7:00 PM - 9:00 PM
: Everyday 4:00 PM - 2:00 PM; Everyday 4:00 PM - 2:00 PM | 7:00 PM - 9:00 PM
: Everyday 4:00 PM - 2:00 PM; Everyday 4:00 PM - 2:00 PM | 7:00 PM - 9:00 PM

: Everyday 10:00 AM - 2:00 PM
: Everyday 10:00 AM - 2:00 PM
: Everyday 10:00 AM - 2:00 PM
: Everyday 10:00 AM - 2:00 PM
: Everyday 10:00 AM - 2:00 PM
: Everyday 10:00 AM - 2:00 PM
: Everyday 10:00 AM - 2:00 PM
: Everyday 10:00 AM - 2:00 PM
: Everyday 10:00 AM - 2:00 PM
: Everyday 10:00 AM - 2:00 PM
: Everyday 10:00 AM - 2:00 PM
: Everyday 10:00 AM - 2:00 PM

: Everyday 24 Hrs
: Everyday 24 Hrs
: Everyday 24 Hrs
: Everyday 24 Hrs
: Everyday 24 Hrs
: Everyday 24 Hrs
: Everyday 24 Hrs
: Everyday 24 Hrs
: Everyday 24 Hrs
: Everyday 24 Hrs
: Everyday 24 Hrs
: Everyday 24 Hrs

: Everyday 24 Hrs
: Everyday 24 Hrs
: Everyday 24 Hrs
: Everyday 24 Hrs
: Everyday 24 Hrs
: Everyday 24 Hrs
: Everyday 24 Hrs
: Everyday 24 Hrs
: Everyday 24 Hrs
: Everyday 24 Hrs
: Everyday 24 Hrs
: Everyday 24 Hrs

: Everyday 4:00 PM - 6:00 PM
: Everyday 4:00 PM - 6:00 PM
: Everyday 4:00 PM - 6:00 PM
: Everyday 4:00 PM - 6:00 PM
: Everyday 4:00 PM - 6:00 PM
: Everyday 4:00 PM - 6:00 PM
: Everyday 4:00 PM - 6:00 PM
: Everyday 4:00 PM - 6:00 PM
: Everyday 4:00 PM - 6:00 PM
: Everyday 4:00 PM - 6:00 PM
: Everyday 4:00 PM - 6:00 PM
: Everyday 4:00 PM - 6:00 PM

:
: Tuesday to Saturday 10:00 AM - 4:00 PM; Sunday 10:00 AM - 4:00 PM
: Tuesday to Saturday 10:00 AM - 4:00 PM; Sunday 10:00 AM - 4:00 PM
: Tuesday to Saturday 10:00 AM - 4:00 PM; Sunday 10:00 AM - 4:00 PM
: Tuesday to Saturday 10:00 AM - 4:00 PM; Sunday 10:00 AM - 4:00 PM
: Tuesday to Saturday 10:00 AM - 4:00 PM; Sunday 10:00 AM - 4:00 PM
: Tuesday to Saturday 10:00 AM - 4:00 PM; Sunday 10:00 AM - 4:00 PM
:
: Tuesday to Saturday 10:00 AM - 4:00 PM; Sunday 10:00 AM - 4:00 PM
: Tuesday to Saturday 10:00 AM - 4:00 PM; Sunday 10:00 AM - 4:00 PM
: Tuesday to Saturday 10:00 AM - 4:00 PM; Sunday 10:00 AM - 4:00 PM
: Tuesday to Saturday 10:00 AM - 4:00 PM; Sunday 10:00 AM - 4:00 PM

: Everyday 11:00 AM - 2:00 PM
: Everyday 11:00 AM - 2:00 PM
: Everyday 11:00 AM - 2:00 PM
: Everyday 11:00 AM - 2:00 PM
: Everyday 11:00 AM - 2:00 PM
: Everyday 11:00 AM - 2:00 PM
: Everyday 11:00 AM - 2:00 PM
: Everyday 11:00 AM - 2:00 PM
: Everyday 11:00 AM - 2:00 PM
: Everyday 11:00 AM - 2:00 PM
: Everyday 11:00 AM - 2:00 PM
: Everyday 11:00 AM - 2:00 PM

: Everyday 10:00 AM - 2:00 PM
: Everyday 10:00 AM - 2:00 PM
: Everyday 10:00 AM - 2:00 PM
: Everyday 10:00 AM - 2:00 PM
: Everyday 10:00 AM - 2:00 PM
: Everyday 10:00 AM - 2:00 PM
: Everyday 10:00 AM - 2:00 PM
: Everyday 10:00 AM - 2:00 PM
: Everyday 10:00 AM - 2:00 PM
: Everyday 10:00 AM - 2:00 PM
: Everyday 10:00 AM - 2:00 PM
: Everyday 10:00 AM - 2:00 PM

: Everyday 24 Hrs
: Everyday 24 Hrs
: Everyday 24 Hrs
: Everyday 24 Hrs
: Everyday 24 Hrs
: Everyday 24 Hrs
: Everyday 24 Hrs
: Everyday 24 Hrs
: Everyday 24 Hrs
: Everyday 24 Hrs
: Everyday 24 Hrs
: Everyday 24 Hrs

: Everyday 24 Hrs
: Everyday 24 Hrs
: Everyday 24 Hrs
: Everyday 24 Hrs
: Everyday 24 Hrs
: Everyday 24 Hrs
: Everyday 24 Hrs
: Everyday 24 Hrs
: Everyday 24 Hrs
: Everyday 24 Hrs
: Everyday 24 Hrs
: Everyday 24 Hrs

: Everyday 24 Hrs
: Everyday 24 Hrs
: Everyday 24 Hrs
: Everyday 24 Hrs
: Everyday 24 Hrs
: Everyday 24 Hrs
: Everyday 24 Hrs
: Everyday 24 Hrs
: Everyday 24 Hrs
: Everyday 24 Hrs
: Everyday 24 Hrs
: Everyday 24 Hrs

: Everyday 24 Hrs
: Everyday 24 Hrs
: Everyday 24 Hrs
: Everyday 24 Hrs
: Everyday 24 Hrs
: Everyday 24 Hrs
: Everyday 24 Hrs
: Everyday 24 Hrs
: Everyday 24 Hrs
: Everyday 24 Hrs
: Everyday 24 Hrs
: Everyday 24 Hrs

: Everyday 24 Hrs
: Everyday 24 Hrs
: Everyday 24 Hrs
: Everyday 24 Hrs
: Everyday 24 Hrs
: Everyday 24 Hrs
: Everyday 24 Hrs
: Everyday 24 Hrs
: Everyday 24 Hrs
: Everyday 24 Hrs
: Everyday 24 Hrs
: Everyday 24 Hrs

: Everyday 24 Hrs
: Everyday 24 Hrs
: Everyday 24 Hrs
: Everyday 24 Hrs
: Everyday 24 Hrs
: Everyday 24 Hrs
: Everyday 24 Hrs
: Everyday 24 Hrs
: Everyday 24 Hrs
: Everyday 24 Hrs
: Everyday 24 Hrs
: Everyday 24 Hrs

: Friday, Saturday 00:1 AM - 1:00 AM; Friday, Saturday 00:1 AM - 1:00 AM | 10:00 AM - 11:59 PM; Monday, Tuesday, Wednesday, Thursday, Sunday 10:00 AM - 11:59 PM
: Friday, Saturday 00:1 AM - 1:00 AM; Friday, Saturday 00:1 AM - 1:00 AM | 10:00 AM - 11:59 PM; Monday, Tuesday, Wednesday, Thursday, Sunday 10:00 AM - 11:59 PM
: Friday, Saturday 00:1 AM - 1:00 AM; Friday, Saturday 00:1 AM - 1:00 AM | 10:00 AM - 11:59 PM; Monday, Tuesday, Wednesday, Thursday, Sunday 10:00 AM - 11:59 PM
: Friday, Saturday 00:1 AM - 1:00 AM; Friday, Saturday 00:1 AM - 1:00 AM | 10:00 AM - 11:59 PM; Monday, Tuesday, Wednesday, Thursday, Sunday 10:00 AM - 11:59 PM
: Friday, Saturday 00:1 AM - 1:00 AM; Friday, Saturday 00:1 AM - 1:00 AM | 10:00 AM - 11:59 PM; Monday, Tuesday, Wednesday, Thursday, Sunday 10:00 AM - 11:59 PM
: Friday, Saturday 00:1 AM - 1:00 AM; Friday, Saturday 00:1 AM - 1:00 AM | 10:00 AM - 11:59 PM; Monday, Tuesday, Wednesday, Thursday, Sunday 10:00 AM - 11:59 PM
: Friday, Saturday 00:1 AM - 1:00 AM; Friday, Saturday 00:1 AM - 1:00 AM | 10:00 AM - 11:59 PM; Monday, Tuesday, Wednesday, Thursday, Sunday 10:00 AM - 11:59 PM
: Friday, Saturday 00:1 AM - 1:00 AM; Friday, Saturday 00:1 AM - 1:00 AM | 10:00 AM - 11:59 PM; Monday, Tuesday, Wednesday, Thursday, Sunday 10:00 AM - 11:59 PM
: Friday, Saturday 00:1 AM - 1:00 AM; Friday, Saturday 00:1 AM - 1:00 AM | 10:00 AM - 11:59 PM; Monday, Tuesday, Wednesday, Thursday, Sunday 10:00 AM - 11:59 PM
: Friday, Saturday 00:1 AM - 1:00 AM; Friday, Saturday 00:1 AM - 1:00 AM | 10:00 AM - 11:59 PM; Monday, Tuesday, Wednesday, Thursday, Sunday 10:00 AM - 11:59 PM
: Friday, Saturday 00:1 AM - 1:00 AM; Friday, Saturday 00:1 AM - 1:00 AM | 10:00 AM - 11:59 PM; Monday, Tuesday, Wednesday, Thursday, Sunday 10:00 AM - 11:59 PM
: Friday, Saturday 00:1 AM - 1:00 AM; Friday, Saturday 00:1 AM - 1:00 AM | 10:00 AM - 11:59 PM; Monday, Tuesday, Wednesday, Thursday, Sunday 10:00 AM - 11:59 PM

: Tuesday to Saturday 10:30 AM - 6:00 PM; Sunday 10:30 AM - 6:00 PM
: Tuesday to Saturday 10:30 AM - 6:00 PM; Sunday 10:30 AM - 6:00 PM
: Tuesday to Saturday 10:30 AM - 6:00 PM; Sunday 10:30 AM - 6:00 PM
: Tuesday to Saturday 10:30 AM - 6:00 PM; Sunday 10:30 AM - 6:00 PM
: Tuesday to Saturday 10:30 AM - 6:00 PM; Sunday 10:30 AM - 6:00 PM
: Tuesday to Saturday 10:30 AM - 6:00 PM; Sunday 10:30 AM - 6:00 PM
: Tuesday to Saturday 10:30 AM - 6:00 PM; Sunday 10:30 AM - 6:00 PM
: Tuesday to Saturday 10:30 AM - 6:00 PM; Sunday 10:30 AM - 6:00 PM
: Tuesday to Saturday 10:30 AM - 6:00 PM; Sunday 10:30 AM - 6:00 PM
: Tuesday to Saturday 10:30 AM - 6:00 PM; Sunday 10:30 AM - 6:00 PM
: Tuesday to Saturday 10:30 AM - 6:00 PM; Sunday 10:30 AM - 6:00 PM
: Tuesday to Saturday 10:30 AM - 6:00 PM; Sunday 10:30 AM - 6:00 PM

: Everyday 24 Hrs
: Everyday 24 Hrs
: Everyday 24 Hrs
: Everyday 24 Hrs
: Everyday 24 Hrs
: Everyday 24 Hrs
: Everyday 24 Hrs
: Everyday 24 Hrs
: Everyday 24 Hrs
: Everyday 24 Hrs
: Everyday 24 Hrs
: Everyday 24 Hrs

: Everyday 24 Hrs
: Everyday 24 Hrs
: Everyday 24 Hrs
: Everyday 24 Hrs
: Everyday 24 Hrs
: Everyday 24 Hrs
: Everyday 24 Hrs
: Everyday 24 Hrs
: Everyday 24 Hrs
: Everyday 24 Hrs
: Everyday 24 Hrs
: Everyday 24 Hrs

: Everyday 24 Hrs
: Everyday 24 Hrs
: Everyday 24 Hrs
: Everyday 24 Hrs
: Everyday 24 Hrs
: Everyday 24 Hrs
: Everyday 24 Hrs
: Everyday 24 Hrs
: Everyday 24 Hrs
: Everyday 24 Hrs
: Everyday 24 Hrs
: Everyday 24 Hrs

: Monday to Saturday 9:00 AM - 6:00 PM; Sunday 11:30 AM - 6:00 PM
: Monday to Saturday 9:00 AM - 6:00 PM; Sunday 11:30 AM - 6:00 PM
: Monday to Saturday 9:00 AM - 6:00 PM; Sunday 11:30 AM - 6:00 PM
: Monday to Saturday 9:00 AM - 6:00 PM; Sunday 11:30 AM - 6:00 PM
: Monday to Saturday 9:00 AM - 6:00 PM; Sunday 11:30 AM - 6:00 PM
: Monday to Saturday 9:00 AM - 6:00 PM; Sunday 11:30 AM - 6:00 PM
: Monday to Saturday 9:00 AM - 6:00 PM; Sunday 11:30 AM - 6:00 PM
: Monday to Saturday 9:00 AM - 6:00 PM; Sunday 11:30 AM - 6:00 PM
: Monday to Saturday 9:00 AM - 6:00 PM; Sunday 11:30 AM - 6:00 PM
: Monday to Saturday 9:00 AM - 6:00 PM; Sunday 11:30 AM - 6:00 PM
: Monday to Saturday 9:00 AM - 6:00 PM; Sunday 11:30 AM - 6:00 PM
: Monday to Saturday 9:00 AM - 6:00 PM; Sunday 11:30 AM - 6:00 PM

: Everyday 24 Hrs
: Everyday 24 Hrs
: Everyday 24 Hrs
: Everyday 24 Hrs
: Everyday 24 Hrs
: Everyday 24 Hrs
: Everyday 24 Hrs
: Everyday 24 Hrs
: Everyday 24 Hrs
: Everyday 24 Hrs
: Everyday 24 Hrs
: Everyday 24 Hrs

: Everyday 24 Hrs
: Everyday 24 Hrs
: Everyday 24 Hrs
: Everyday 24 Hrs
: Everyday 24 Hrs
: Everyday 24 Hrs
: Everyday 24 Hrs
: Everyday 24 Hrs
: Everyday 24 Hrs
: Everyday 24 Hrs
: Everyday 24 Hrs
: Everyday 24 Hrs

: Everyday 24 Hrs
: Everyday 24 Hrs
: Everyday 24 Hrs
: Everyday 24 Hrs
: Everyday 24 Hrs
: Everyday 24 Hrs
: Everyday 24 Hrs
: Everyday 24 Hrs
: Everyday 24 Hrs
: Everyday 24 Hrs
: Everyday 24 Hrs
: Everyday 24 Hrs