Best Time To Visit Death Valley National Park
Explore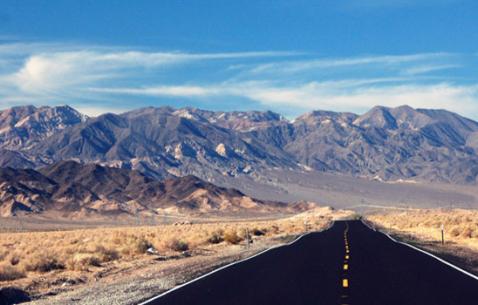 Accommodations with

See All
Best Time To Go To Death Valley National Park
Death Valley is among the hottest areas on the planet. You can expect temperatures as high as 49 degrees Celsius (120 degrees Fahrenheit), and these are common between June and September. Between November and March, the weather is mild, and this is where you can expect temperatures of around 15-25 degrees Celsius (60-70 degrees Fahrenheit). Death Valley hardly sees rain, but that which falls in the mountain sends flood down canyons.
The weather is at its best from December to January. During summer, Death Valley is scorching, so travel only when the weather is not too hot.
Explore the best travel planner for your visit to Death Valley National Park and create a flawless plan in few simple steps!
Best time to go to Death Valley National Park Attractions

: Everyday 5:00 PM - 7:00 PM
: Everyday 5:00 PM - 7:00 PM
: Everyday 5:00 PM - 7:00 PM
: Everyday 5:00 PM - 7:00 PM
: Everyday 5:00 PM - 7:00 PM
: Everyday 5:00 PM - 7:00 PM
: Everyday 5:00 PM - 7:00 PM
: Everyday 5:00 PM - 7:00 PM
: Everyday 5:00 PM - 7:00 PM
: Everyday 5:00 PM - 7:00 PM
: Everyday 5:00 PM - 7:00 PM
: Everyday 5:00 PM - 7:00 PM

: Everyday 24 Hrs
: Everyday 24 Hrs
: Everyday 24 Hrs
: Everyday 24 Hrs
: Everyday 24 Hrs
: Everyday 24 Hrs
: Everyday 24 Hrs
: Everyday 24 Hrs
: Everyday 24 Hrs
: Everyday 24 Hrs
: Everyday 24 Hrs
: Everyday 24 Hrs

: Everyday 5:00 PM - 8:00 PM
: Everyday 5:00 PM - 8:00 PM
: Everyday 5:00 PM - 8:00 PM
: Everyday 5:00 PM - 8:00 PM
: Everyday 5:00 PM - 8:00 PM
: Everyday 5:00 PM - 8:00 PM
: Everyday 5:00 PM - 8:00 PM
: Everyday 5:00 PM - 8:00 PM
: Everyday 5:00 PM - 8:00 PM
: Everyday 5:00 PM - 8:00 PM
: Everyday 5:00 PM - 8:00 PM
: Everyday 5:00 PM - 8:00 PM

: Everyday 9:30 AM - 3:30 PM
: Everyday 9:30 AM - 3:30 PM
: Everyday 9:30 AM - 3:30 PM
: Everyday 9:30 AM - 3:30 PM
: Everyday 9:30 AM - 3:30 PM
: Everyday 9:30 AM - 3:30 PM
: Everyday 9:30 AM - 3:30 PM
: Everyday 9:30 AM - 3:30 PM
: Everyday 9:30 AM - 3:30 PM
: Everyday 9:30 AM - 3:30 PM
: Everyday 9:30 AM - 3:30 PM
: Everyday 9:30 AM - 3:30 PM

: Everyday 6:00 AM - 9:00 AM; Everyday 6:00 AM - 9:00 AM | 6:00 PM - 9:00 PM
: Everyday 6:00 AM - 9:00 AM; Everyday 6:00 AM - 9:00 AM | 6:00 PM - 9:00 PM
: Everyday 6:00 AM - 9:00 AM; Everyday 6:00 AM - 9:00 AM | 6:00 PM - 9:00 PM
: Everyday 6:00 AM - 9:00 AM; Everyday 6:00 AM - 9:00 AM | 6:00 PM - 9:00 PM
: Everyday 6:00 AM - 9:00 AM; Everyday 6:00 AM - 9:00 AM | 6:00 PM - 9:00 PM
: Everyday 6:00 AM - 9:00 AM; Everyday 6:00 AM - 9:00 AM | 6:00 PM - 9:00 PM
: Everyday 6:00 AM - 9:00 AM; Everyday 6:00 AM - 9:00 AM | 6:00 PM - 9:00 PM
: Everyday 6:00 AM - 9:00 AM; Everyday 6:00 AM - 9:00 AM | 6:00 PM - 9:00 PM
: Everyday 6:00 AM - 9:00 AM; Everyday 6:00 AM - 9:00 AM | 6:00 PM - 9:00 PM
: Everyday 6:00 AM - 9:00 AM; Everyday 6:00 AM - 9:00 AM | 6:00 PM - 9:00 PM
: Everyday 6:00 AM - 9:00 AM; Everyday 6:00 AM - 9:00 AM | 6:00 PM - 9:00 PM
: Everyday 6:00 AM - 9:00 AM; Everyday 6:00 AM - 9:00 AM | 6:00 PM - 9:00 PM

: Everyday 24 Hrs
: Everyday 24 Hrs
: Everyday 24 Hrs
: Everyday 24 Hrs
: Everyday 24 Hrs
: Everyday 24 Hrs
: Everyday 24 Hrs
: Everyday 24 Hrs
: Everyday 24 Hrs
: Everyday 24 Hrs
: Everyday 24 Hrs
: Everyday 24 Hrs

: Everyday 24 Hrs
: Everyday 24 Hrs
: Everyday 24 Hrs
: Everyday 24 Hrs
: Everyday 24 Hrs
: Everyday 24 Hrs
: Everyday 24 Hrs
: Everyday 24 Hrs
: Everyday 24 Hrs
: Everyday 24 Hrs
: Everyday 24 Hrs
: Everyday 24 Hrs

: Everyday 24 Hrs
: Everyday 24 Hrs
: Everyday 24 Hrs
: Everyday 24 Hrs
: Everyday 24 Hrs
: Everyday 24 Hrs
: Everyday 24 Hrs
: Everyday 24 Hrs
: Everyday 24 Hrs
: Everyday 24 Hrs
: Everyday 24 Hrs
: Everyday 24 Hrs

: Everyday 24 Hrs
: Everyday 24 Hrs
: Everyday 24 Hrs
: Everyday 24 Hrs
: Everyday 24 Hrs
: Everyday 24 Hrs
: Everyday 24 Hrs
: Everyday 24 Hrs
: Everyday 24 Hrs
: Everyday 24 Hrs
: Everyday 24 Hrs
: Everyday 24 Hrs

: Everyday 24 Hrs
: Everyday 24 Hrs
: Everyday 24 Hrs
: Everyday 24 Hrs
: Everyday 24 Hrs
: Everyday 24 Hrs
: Everyday 24 Hrs
: Everyday 24 Hrs
: Everyday 24 Hrs
: Everyday 24 Hrs
: Everyday 24 Hrs
: Everyday 24 Hrs

: Everyday 6:00 PM - 8:00 PM
: Everyday 6:00 PM - 8:00 PM
: Everyday 6:00 PM - 8:00 PM
: Everyday 6:00 PM - 8:00 PM
: Everyday 6:00 PM - 8:00 PM
: Everyday 6:00 PM - 8:00 PM
: Everyday 6:00 PM - 8:00 PM
: Everyday 6:00 PM - 8:00 PM
: Everyday 6:00 PM - 8:00 PM
: Everyday 6:00 PM - 8:00 PM
: Everyday 6:00 PM - 8:00 PM
: Everyday 6:00 PM - 8:00 PM

: Everyday 10:00 AM - 1:00 PM
: Everyday 10:00 AM - 1:00 PM
: Everyday 10:00 AM - 1:00 PM
: Everyday 10:00 AM - 1:00 PM
: Everyday 10:00 AM - 1:00 PM
: Everyday 10:00 AM - 1:00 PM
: Everyday 10:00 AM - 1:00 PM
: Everyday 10:00 AM - 1:00 PM
: Everyday 10:00 AM - 1:00 PM
: Everyday 10:00 AM - 1:00 PM
: Everyday 10:00 AM - 1:00 PM
: Everyday 10:00 AM - 1:00 PM

: Everyday 24 Hrs
: Everyday 24 Hrs
: Everyday 24 Hrs
: Everyday 24 Hrs
: Everyday 24 Hrs
: Everyday 24 Hrs
: Everyday 24 Hrs
: Everyday 24 Hrs
: Everyday 24 Hrs
: Everyday 24 Hrs
: Everyday 24 Hrs
: Everyday 24 Hrs

: Everyday 6:00 PM - 7:00 PM
: Everyday 6:00 PM - 7:00 PM
: Everyday 6:00 PM - 7:00 PM
: Everyday 6:00 PM - 7:00 PM
: Everyday 6:00 PM - 7:00 PM
: Everyday 6:00 PM - 7:00 PM
: Everyday 6:00 PM - 7:00 PM
: Everyday 6:00 PM - 7:00 PM
: Everyday 6:00 PM - 7:00 PM
: Everyday 6:00 PM - 7:00 PM
: Everyday 6:00 PM - 7:00 PM
: Everyday 6:00 PM - 7:00 PM

: Everyday 24 Hrs
: Everyday 24 Hrs
: Everyday 24 Hrs
: Everyday 24 Hrs
: Everyday 24 Hrs
: Everyday 24 Hrs
: Everyday 24 Hrs
: Everyday 24 Hrs
: Everyday 24 Hrs
: Everyday 24 Hrs
: Everyday 24 Hrs
: Everyday 24 Hrs

: Everyday 24 Hrs
: Everyday 24 Hrs
: Everyday 24 Hrs
: Everyday 24 Hrs
: Everyday 24 Hrs
: Everyday 24 Hrs
: Everyday 24 Hrs
: Everyday 24 Hrs
: Everyday 24 Hrs
: Everyday 24 Hrs
: Everyday 24 Hrs
: Everyday 24 Hrs

: Everyday 24 Hrs
: Everyday 24 Hrs
: Everyday 24 Hrs
: Everyday 24 Hrs
: Everyday 24 Hrs
: Everyday 24 Hrs
: Everyday 24 Hrs
: Everyday 24 Hrs
: Everyday 24 Hrs
: Everyday 24 Hrs
: Everyday 24 Hrs
: Everyday 24 Hrs

: Everyday 24 Hrs
: Everyday 24 Hrs
: Everyday 24 Hrs
: Everyday 24 Hrs
: Everyday 24 Hrs
: Everyday 24 Hrs
: Everyday 24 Hrs
: Everyday 24 Hrs
: Everyday 24 Hrs
: Everyday 24 Hrs
: Everyday 24 Hrs
: Everyday 24 Hrs

: Everyday :00 AM - 3:00 PM
: Everyday :00 AM - 3:00 PM
: Everyday :00 AM - 3:00 PM
: Everyday :00 AM - 3:00 PM
: Everyday :00 AM - 3:00 PM
: Everyday :00 AM - 3:00 PM
: Everyday :00 AM - 3:00 PM
: Everyday :00 AM - 3:00 PM
: Everyday :00 AM - 3:00 PM
: Everyday :00 AM - 3:00 PM
: Everyday :00 AM - 3:00 PM
: Everyday :00 AM - 3:00 PM

: Everyday 5:00 PM - 7:00 PM
: Everyday 5:00 PM - 7:00 PM
: Everyday 5:00 PM - 7:00 PM
: Everyday 5:00 PM - 7:00 PM
: Everyday 5:00 PM - 7:00 PM
: Everyday 5:00 PM - 7:00 PM
: Everyday 5:00 PM - 7:00 PM
: Everyday 5:00 PM - 7:00 PM
: Everyday 5:00 PM - 7:00 PM
: Everyday 5:00 PM - 7:00 PM
: Everyday 5:00 PM - 7:00 PM
: Everyday 5:00 PM - 7:00 PM

: Everyday 24 Hrs
: Everyday 24 Hrs
: Everyday 24 Hrs
: Everyday 24 Hrs
: Everyday 24 Hrs
: Everyday 24 Hrs
: Everyday 24 Hrs
: Everyday 24 Hrs
: Everyday 24 Hrs
: Everyday 24 Hrs
: Everyday 24 Hrs
: Everyday 24 Hrs

: Everyday 24 Hrs
: Everyday 24 Hrs
: Everyday 24 Hrs
: Everyday 24 Hrs
: Everyday 24 Hrs
: Everyday 24 Hrs
: Everyday 24 Hrs
: Everyday 24 Hrs
: Everyday 24 Hrs
: Everyday 24 Hrs
: Everyday 24 Hrs
: Everyday 24 Hrs

: Everyday 24 Hrs
: Everyday 24 Hrs
: Everyday 24 Hrs
: Everyday 24 Hrs
: Everyday 24 Hrs
: Everyday 24 Hrs
: Everyday 24 Hrs
: Everyday 24 Hrs
: Everyday 24 Hrs
: Everyday 24 Hrs
: Everyday 24 Hrs
: Everyday 24 Hrs

: Everyday 24 Hrs
: Everyday 24 Hrs
: Everyday 24 Hrs
: Everyday 24 Hrs
: Everyday 24 Hrs
: Everyday 24 Hrs
: Everyday 24 Hrs
: Everyday 24 Hrs
: Everyday 24 Hrs
: Everyday 24 Hrs
: Everyday 24 Hrs
: Everyday 24 Hrs

: Everyday 24 Hrs
: Everyday 24 Hrs
: Everyday 24 Hrs
: Everyday 24 Hrs
: Everyday 24 Hrs
: Everyday 24 Hrs
: Everyday 24 Hrs
: Everyday 24 Hrs
: Everyday 24 Hrs
: Everyday 24 Hrs
: Everyday 24 Hrs
: Everyday 24 Hrs

: Everyday 24 Hrs
: Everyday 24 Hrs
: Everyday 24 Hrs
: Everyday 24 Hrs
: Everyday 24 Hrs
: Everyday 24 Hrs
: Everyday 24 Hrs
: Everyday 24 Hrs
: Everyday 24 Hrs
: Everyday 24 Hrs
: Everyday 24 Hrs
: Everyday 24 Hrs

: Everyday 24 Hrs
: Everyday 24 Hrs
: Everyday 24 Hrs
: Everyday 24 Hrs
: Everyday 24 Hrs
: Everyday 24 Hrs
: Everyday 24 Hrs
: Everyday 24 Hrs
: Everyday 24 Hrs
: Everyday 24 Hrs
: Everyday 24 Hrs
: Everyday 24 Hrs

: Everyday 24 Hrs
: Everyday 24 Hrs
: Everyday 24 Hrs
: Everyday 24 Hrs
: Everyday 24 Hrs
: Everyday 24 Hrs
: Everyday 24 Hrs
: Everyday 24 Hrs
: Everyday 24 Hrs
: Everyday 24 Hrs
: Everyday 24 Hrs
: Everyday 24 Hrs

: Everyday 24 Hrs
: Everyday 24 Hrs
: Everyday 24 Hrs
: Everyday 24 Hrs
: Everyday 24 Hrs
: Everyday 24 Hrs
: Everyday 24 Hrs
: Everyday 24 Hrs
: Everyday 24 Hrs
: Everyday 24 Hrs
: Everyday 24 Hrs
: Everyday 24 Hrs