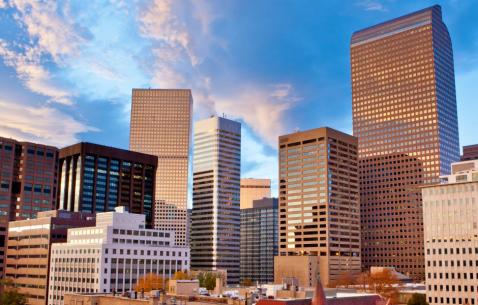 The Best Things To Do in Denver
Denver is the capital of Colorado and one of the largest cities in the United States of America. Often referred to as the Mile High City, Denver boasts numerous museums, galleries, excellent restaurants, sports and sporting, historic attractions, a lively music scene, shopping opportunities, hotels, rich spas, a thriving nightlife, a rich culture, beautiful Rocky Mountains and dozens of great outdoor festivals. The charming and modern city and its proximity to nature, is what that sets Denver apart from other travel destinations. One of the best ways to feel the essence and explore the treasures of the city is to indulge in some of the best things to do in Denver, which include must see attractions like the Denver Art Museum, The Museum of Contemporary Art, The Museum of Nature and Science, Chamberlin Observatory, Denver Museum of Miniatures, Dolls and Toys and the Denver Performing Arts Complex that give you an insight into the history and culture of the area. The city of Denver is one of the greenest cities in the world and boasts a plethora of green spaces, parks and gardens like City Park, Denver Botanic Gardens, Washington Park and the Confluence Park. In addition to the attractions, Denver is home to some of the best entertainment acts and performances in the United States. These include amusement parks like the Butterfly Pavilion, Waterworld, Elitch Garden; comedy performances at Bovine Metropolis Theatre, Comedy Works, Impulse Theatre and some great performing arts like Colorado Ballet, Colorado Symphony, Denver Center for the Performing Arts and Opera Colorado. Other top things to do in Denver include attractions like Denver Botanic Gardens, The Source, Cherry Creek Shopping District and Larimer Square.
Explore the travel planning tool for your visit to Denver and create a flawless plan in few simple steps!
102 Tourist Attractions in Denver

Must see places in Denver ranked on popularity. Here is the complete list of best attractions in Denver and point of interests to visit.
Tourist Attractions Near Denver
Find Your Denver Attractions on Map
Types of Things To Do in Denver
Find more attractions and places to visit in Denver under these things to do categories.
Top Denver Activities And Tours
Explore the best things to do in Denver. These are the most preferred tourist activities.
Find more places to see in Denver
Grant-Humphreys Mansion

770 N Pennsylvania St

Historic and Protected Sites

Chamberlin Observatory

2930 E Warren Ave

Historic and Protected Sites

Colorado Governor's Mansion

400 E 8th Ave

Historic and Protected Sites

Elitch Theatre

4655 W 37th Ave

Historic and Protected Sites

Highland Park Pavilion

3220 Federal Blvd

Historic and Protected Sites

The Capitol Center

1600 N Sherman St

Historic and Protected Sites
View On Map
Smith Lake Boathouse at Washington Park

1550 S Colorado Blvd

Lakes

Croke Reservoir Park

10607 Huron St

Lakes

Soda Lake Feed & Supply

14500 W Hampden Ave

Lakes

Brunner Reservoir

640 Main St

Lakes

McKay Lake

W 144TH Ave

Lakes

Cherry Creek Reservoir

4201 S Parker Rd

Lakes
View On Map
Black American West Museum

3091 California St

Museums

Wings Over the Rockies Air & Space Museum

7711 E Academy Blvd

Museums

Mizel Museum

400 S Kearney St

Museums

Denver Firefighters Museum

1326 Tremont Pl

Museums

Museum of Contemporary Art Denver

1485 Delgany St

Museums

Byers-Evans House

1310 Bannock St

Museums
View On Map
Elitch Gardens

2000 Elitches Cir

Amusement Parks

Turn II Bingo

7139 Pecos St

Amusement Parks

Arcades

Lakeside Amusement Park

4601 Sheridan Blvd

Amusement Parks

Pirates Cove Aquatic Center

1225 W Belleview Ave

Amusement Parks

Restaurants

Tiny Town & Railroad

6249 S Turkey Creek Rd

Amusement Parks

Ridge Indoor Pools

6613 S Ward St

Amusement Parks
View On Map
Stapleton Tap House

8286 E Northfield Blvd

Bars

Breweries

First Draft

1309 26th St

Restaurants

Bars

Station 26 Brewing Co.

7045 E 38th Ave

Breweries

Food Trucks

Bars

Roosevelt

1512 Larimer St

Bars

The Universal

2911 W 38th Ave

American

Bars

Stockyard Inn

4710 National Western Dr

American

Bars
View On Map
Barrys Bingo

1860 S Federal Blvd

Casinos and Gaming

Denver Casino & Poker Rentals, Casino Party Planning

450 W 14th Ave

Casinos and Gaming

Club Vegas

1807 S Pearl St

Casinos and Gaming

Bingo Bugle

1441 W 46th Ave

Casinos and Gaming

Black Hawk Central City Vstrs

2520 E Alameda Cir

Casinos and Gaming

Winner's Bingo

13680 E Alameda Ave

Casinos and Gaming

Bars

American
View On Map
Rocky Mountain Arsenal National Wildlife Refuge

6550 Gateway Rd

Natural Parks

Rocky Mountain National Park Trailridge Road

Natural Parks

Fowler Trail, Eldorado Springs, Colorado

Natural Parks

Eldorado Springs National Park

Natural Parks

Continental Divide

Natural Parks

Capital Reef Nation Park

Natural Parks
View On Map
Lowry Dog Park

555 Uinta Pkwy

Dog Parks

Rocky Mountain Lake Park

3301 W 46TH Ave

Playgrounds

Dog Parks

Stapleton Dog Park

2002 Spruce St

Dog Parks

Berkeley Park

4900 W 46th Ave

Dog Parks

Berkeley Leashless Dog Park

4800 Sheridan Blvd

Dog Parks

Tony Grampsas Dog Park

4471 Salvia St

Dog Parks
View On Map
Aloha Beach

6001 Federal Blvd

Beaches

Aloha Beach

3244 W 62nd Ave

Beaches

Platte River North

Beaches

Pool Red Lion Hotel

Beaches
View On Map
High Line Canal Trail

Hiking

Sanderson Gulch Park & Trail

Hiking

William F. Hayden Park on Green Mountain

13516 W Alameda Pkwy

Hiking

Arapahoe Greenway Trail

16799 E Lake Ave

Hiking

Hildebrand Ranch Park

9880 W Deer Creek Canyon Rd

Hiking

Ralston Creek Trail

Hiking
View On Map
What To Do in Denver: Day-Wise Ideas
Find what not to miss in Denver! Recommended Denver itineraries and vacation ideas created by travelers across the world.