Address:

Place Victimes du V2, 95170 Deuil-la-Barre, France

Ticket Price:

Free

Tags:

Church
Paroisse Catholique - Review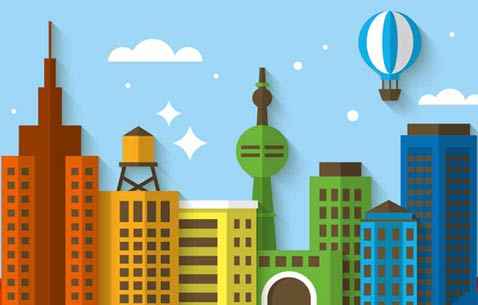 Paroisse Catholique is located in Deuil-la-barre, France. A great place to visit, you can check out the other popular places of the city on the best things to do page in Deuil-la-barre section.
Important information about Paroisse Catholique, Deuil-la-barre such as address, and contact number can be found on this page. Apart from this, information about the average time spent and the popularity of this place is also provided in the top section. Here, you can also search about Paroisse Catholique on the map. This will enable you to gauge the distance and the routes from your accommodation to this spot. Discover the vibe of the place by checking out the images of the Paroisse Catholique.
Have paid a visit to the Paroisse Catholique recently and think you have better images and more accurate data regarding the same? If yes, then you can also contribute/edit this page to enhance the experience for other visitors.
Traveling and exploring an unknown place can be a scary prospect because of the lack of information. Here, to solve your difficulties, essential information about gas stations, pharmacies, tourist information centres, internet cafes located near Paroisse Catholique has also been listed.
If you are hungry, you can find restaurants near Paroisse Catholique listed below. With a comprehensive list of hotels and restaurants spanning across different genres like fine-dine, quick bite, snacks, specific cuisines and desserts, you can be rest assured that you will not have to leave this place on an empty stomach.
For reaching the place, railway stations and bus stations near Paroisse Catholique are listed. This will help you in commuting to and from the Paroisse Catholique with ease.
To find the best deals on recommended hotels and homestays near Paroisse Catholique, Deuil-la-barre you can also view our recommendations mentioned at the right side of this page. Once you select the hotel or a homestay it is also possible to add it to your itinerary planner. This will help you in planning your trip better as you will have all the essential info regarding accommodations at one place.
Popular tours for Deuil-la-barre are the best way to explore this city and to make sure you don't miss out on anything. The right part of this page shows the recommended tours from top vendors. So, if you are too lazy to plan your own trip to Paroisse Catholique, then you can take help of these already created Deuil-la-barre itineraries and pre-planned tours for a memorable vacation. For more options visit the tours page.
To create a detailed trip plan for visiting Paroisse Catholique, Deuil-la-barre, you can use Triphobo's Deuil-la-barre itinerary planner. If you are planning to explore entire France, we suggest using France trip planner to make a detailed plan. You can also calculate the budget for your trip by taking the help of our cost of trip tool.
TripHobo Highlights for Paroisse Catholique
Paroisse Catholique Address: Place Victimes du V2, 95170 Deuil-la-Barre, France
Paroisse Catholique Price: Free
Try the best online travel planner to plan your travel itinerary!
Are you associated with this business? Get in Touch
Paroisse Catholique Map
Paroisse Catholique Trips
Paroisse Catholique, Deuil-la-barre Reviews
Journée de la nature à Deuil-la-barre super bien avec ma petite famille

A actual igreja remonta ao século XI. Inicialmente construída com arquitectura romana, ao longo do tempo foi transformada, fruto de obras submetidas, para uma arquitectura gótica.

Église dans le centre de Montmagny
Read all reviews
Attractions near Paroisse Catholique
Find places near Paroisse Catholique, Deuil-la-barre
BNP Paribas

55 rue de Paris

BNP Paribas

17 place Roger Levanneur

Société Générale

59 avenue du Général de Gaulle

Swap Finance

150 avenue du Général Leclerc

Crédit Mutuel

12 avenue du Général de Gaulle

BNP Paribas

14 rue du Départ
View On Map
Commissariat de Police

20 rue de Malleville

Commissariat de Police

6 rue de Valmy

Commissariat de Police

9 rue du Château

Commissariat de Police

40 rue Quétigny

Poste de Police Nationale

4 rue Blanche

Région de Gendarmerie d'Ile de France

2 rue des Gallérands
View On Map
Pharmacie des Ecoles

18 rue Carnot

Pharmacie de la Barre

4 rue d'Ormesson

Pharmacie Clémence

61 rue de la Barre

Pharmacie Principale

9 place Roger Levanneur

Pharmacie du Marché

8 place de Verdun

Pharmacie Principale d'Enghien

23 rue du Général de Gaulle
View On Map
Au Bureau

9 rue de l'Arrivée

Au Cheval Blanc

10 place Roger Levanneur

M.D.S. Saint Paul

22 rue Saint Paul

Les Mortefontaines

63 avenue Mathieu Chazotte

Départ Café

20 rue du Départ

Paris-Enghien

1 rue de l'Arrivée
View On Map
Paysant-Leduc

65 rue du Général de Gaulle

La Bruxelloise

54 rue de la Barre, A

Gastel

4 boulevard d'Ormesson

Le Fournil d'Enghien

21 rue du Général de Gaulle

Le Moulin du Lac

44 rue du Général de Gaulle

Bon Epi

161 avenue de la République
View On Map
River Side

70 rue du Général de Gaulle

Au Jardin d'Enghien

49 rue du Général de Gaulle, la Bruxelloise

Armstrong's Corner

3 rue Jean Monnet

La Demi Lune

1 rue de Paris

Brûlerie d'Enghien

15 Bis rue du Général de Gaulle

Le Vizir

10 avenue de la Division Leclerc
View On Map
Le Pavillon Cookie

13 rue Saint Martin

Le Canelé

5 Bis route de Saint Leu
View On Map
Les Délices d'Essaouira

14 Bis avenue de la Fontaine René

Au Coeur de la Forêt

avenue du Repos de Diane

La Casa di Mansa

98 boulevard Foch

Le Palais de Maharadjab

145 avenue Charles de Gaulle

Kou Dé Ta

47 avenue Gallieni
View On Map
Jardin d'Epinay

1 rue Lacépède

Soleil de Chine

19 route de Saint-Denis
View On Map
Courtepaille

Sentier de la Chapelle Saint-Nicolas
View On Map
Aux Baguettes Chine et Japon

42 rue Carnot
View On Map
McDonald's

86 boulevard du Maréchal Foch

McDonald's

8 route Nationale 1

McDonald's

42 avenue du Général de Gaulle

McDonald's

241 route de Saint Leu

McDonald's

11 A 17 11 avenue la Division Leclerc

Mac Donald's Drive

11 avenue de la Division Leclerc
View On Map
Wok Grill

97 avenue de Lattre de Tassigny

Wai Fai

5 avenue Gallieni

Aux Délices d'Enghien

7 rue du Général de Gaulle

Le Porte Bonheur

53 avenue du Général de Gaulle

Good & Wok

32/36 avenue Salvador Allende

Eurasia

Sentier de la Chapelle Saint-Nicolas
View On Map
Subway

5 rue Robert Schuman

Société Produits Régionaux

38 rue du Lieutenant Jean Vigneux

Emeraud Olivier

10 rue de Montmorency

Vanilla Spices

11 rue Roger Salengro

Les Goûts et les Couleurs

9 place Henri Sestre

Charcuterie de la Place

3 place de Verdun
View On Map
Rapido Pizza

2B place de la Barre

Casa Italiana

17 rue Carnot

Le Royal Shah Jahan

70 bis, rue du Général-de-Gaulle

El Rancho

1 rue de la Chapelle Saint-Nicolas

KFC

Zone dite la Chappelle Saint Nicolas angle RB1 CD125

Le 85

85 rue du Général de Gaulle
View On Map
Rest'O Palm

146 avenue de la Division Leclerc

La Taverne d'Enghien

1 avenue du Général de Gaulle

Pavillon du Lac

66 rue du Général de Gaulle

Aux Saveurs d'Alice

32 boulevard d'Ormesson

L'Olivier

115 avenue de la Division Leclerc

Restaurant la Boucherie

10 boulevard d'Ormesson
View On Map
Mahran

5 avenue Georges Clemenceau

Rayan Grill

52 route de Saint-Leu
View On Map
Sempre Al Vicolo

2 rue Saint Jacques

Il Conte

5-7 rue du Docteur Millet

Fratelli d'Italia

1 bis, rue de la Libération

San Paolo

1 place du Cardinal Mercier

Pizza Nostra

16 avenue du Commandant Manoukian

Vénézia

2 avenue Georges Clémenceau
View On Map
Sakura Sushi

62 bis, avenue de la Division Leclerc

Sushi Sushi

1 A 3 1 avenue de la République

Royal Sushi

28 avenue du Général Leclerc
View On Map
La Palmeraie

62 avenue Gallieni

Le Marrakech

1 rue Gallieni

Le Venise

23 avenue Lénine

Léon de Bruxelles

106 124 Bld Jean Mermoz sur la route N1

Univers Pizza

1T place Henri Sestre
View On Map
Buffalo Grill

22 avenue Joffre

Buffalo Grill

35 route de Calais
View On Map
Comptoir du Sushi

5 rue Jean Monnet

Planet Sushi

43 rue du Général de Gaulle

Samurai

88 avenue Gallieni

Sushi Best

57/61 avenue Gallieni

Instant Sushi

37 route de Calais

New Da et Fu

28 avenue du Général Leclerc
View On Map
Sushi Moon Wok

63 avenue Mathieu Chazotte

New Thai San

42 rue Carnot
View On Map
Total France

185 boulevard Jean Mermoz

BP France

28-32 avenue de la Division Leclerc

Total France

42 boulevard Jean Mermoz

Station Esso Express

86 avenue de Lattre de Tassigny
View On Map
Vinci Park Services

16 avenue de Ceinture

Kable Dépannage

8 rue Raymond Brosse, Bat Auto

Parking Indigo Casino

16 avenue de Ceinture

Vinci Park Services

18 rue de Malleville

Parking Indigo Place Pierre Mendès France

place Pierre Mendès France

Parc du Val Ombreux

rue Carnot
View On Map
Gare SNCF d'Épinay

241 route de Saint Leu

Gare d'Enghien les Bains

rue du Départ

RER Épinay-sur-Seine

place de la Nouvelle-Gare

Gare de Deuil-Montmagny

-

SNCF

place Charles de Gaulle
View On Map
Bungalows Murat

273 chem Dubuisson

Belda Begue Marie Claudine

97 chemin Barret
View On Map
Show More