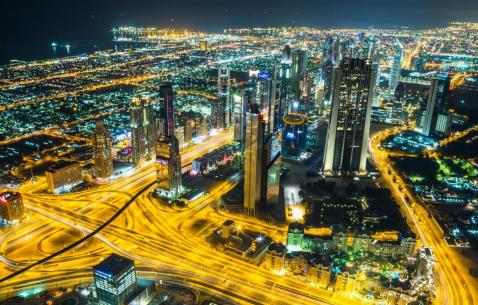 The Best Things To Do in Dubai
Wondering what things to do in Dubai? Dubai is known for its shopping malls where a lot of tourists come flock for its fun and entertainment opportunities. Dubai is famous for high rise buildings such as Burj Khalifa (the world's tallest building), aquariums and indoor ski slopes. Other attractions of Dubai are Emirates Tower, Dubai Mall, Desert Safari, Jumeriah Beach and Burj Al Arab. Visiting the Burj Al Arab, the fourth tallest Hotel in the world is a once in a lifetime experience too. To add to this on your Dubai Tours, you can also see the biggest natural flower gardens as well as man-made islands along with some spectacular shopping malls.
Dubai has been a biggest trade centre for centuries and thanks to this, shopping is one of the most important things to do. For shopping in Dubai - take a stroll through one of the city's traditional souks, or bazaars. The Gold Souk, located on Dubai Creek's south bank in the Deira, specializes in glitz and glamour. Featuring glittering displays of necklaces and bracelets, the Gold Souk in Dubai is one of the most renowned gold jewellery trading centres in the world.
The Best Things To Do in Dubai in December, 2017
Explore the travel planning tool for your visit to Dubai and create a flawless plan in few simple steps!
138 Tourist Attractions in Dubai

Must see places in Dubai ranked on popularity. Here is the complete list of best attractions in Dubai and point of interests to visit.
Tourist Attractions Near Dubai
Find Your Dubai Attractions on Map
Types of Things To Do in Dubai
Find more attractions and places to visit in Dubai under these things to do categories.
Top Dubai Activities And Tours
Explore the best things to do in Dubai. These are the most preferred tourist activities.
What To Do in Dubai: Day-Wise Ideas
Find what not to miss in Dubai! Recommended Dubai itineraries and vacation ideas created by travelers across the world.