Top Historical Places in Dubai, United Arab Emirates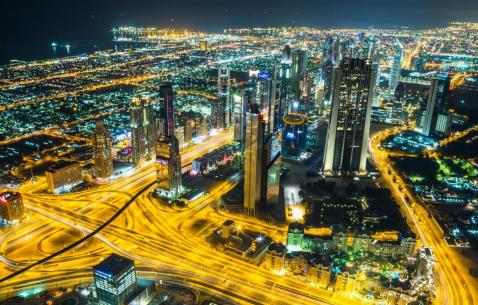 Dubai sits on a golden sandy coastline of the Arabian Gulf. The city is all about an extravagant lifestyle had acquired the biggest and the best of everything. Dubai has a number of modern architectural and engineering marvels which include the tallest building in the world, the largest man-made islands, the most luxurious hotels, expensive horse races and expensive cars. It has beautiful beaches experiences yearlong sunshine which make it a perfect and luxurious coastal getaway.
Dubai is filled with historical treasures, museums and heritage areas that take you on a journey to the past. The existence of the city goes way before the 3 decades in which it gained a goodwill for itself. The excavation suggests the history of the city probably dates as far back as 5000 BC. The best way to catch a glimpse and get a better understanding of the Emirati culture and heritage is by taking a tour of some of the best tourist destinations in Dubai, which include Jumeirah Mosque tours, Saeed Al Maktoum House tickets, Heritage House and St. Mary's Catholic Church. Other top historical attractions in Dubai include Heritage and Diving Villages, Bastakiya, Al Ahmadiya School, Bin Muzaina House and the Burj Nahar. The enriching archaeological and historical tours in Dubai that take you to various sites would open your eyes to a completely new perspective about the city and it would also help you understand how this historical settlement came to be the metropolis that it is today.
Explore the travel planning tool for your visit to Dubai and create a flawless plan in few simple steps!
List of Top Historical Monuments and Landmarks in Dubai

Traverse through the finest landmarks and famous historical buildings of Dubai.
Find Your Dubai Attractions on Map
Dubai Tours to Historical Places
More Top Historical Places in Dubai, United Arab Emirates
Nearby Cities for Historical Attractions
More Historical Places in Cities Around the World