Best Time To Visit Essex
Explore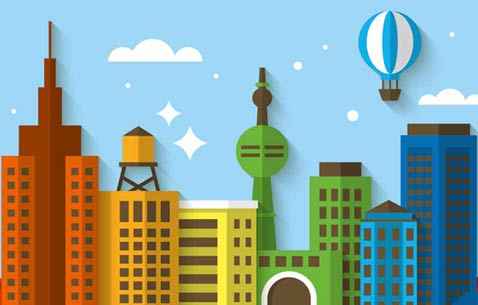 Best Time To Go To Essex
Essex in Canada has a cold and temperate climate with rainfall prevalent throughout the year. The average annual temperature is around 10 degree Celsius but comes with drastic variations according to the season.
Winters: November to March are the coldest months of the year, and the temperatures are usually well below 0 degree Celsius. Snowfall is expected during this period.
Spring: April and May are spring season and temperatures are usually around 12 degree Celsius during this period.
Summer: Summer starts in June and lasts all the way till September. Temperatures are around 20 degree Celsius, and usually the weather is comfortable and pleasant.
Autumn: October signals a drop in the temperature and the incoming of winters. Temperature again drops to around 10 degree Celsius.
Months of May to October are the best time to visit Essex. The weather is very comfortable and pleasant enough for sightseeing and movement outdoors. If the cold is what you are looking for then plan a visit in the winter season.
Best time to go to Essex Attractions

: Monday to Wednesday 10:00 AM - 5:00 PM; Thursday to Saturday 10:00 AM - 6:00 PM; Sunday 11:00 AM - 5:00 PM
: Monday to Wednesday 10:00 AM - 5:00 PM; Thursday to Saturday 10:00 AM - 6:00 PM; Sunday 11:00 AM - 5:00 PM
: Monday to Wednesday 10:00 AM - 5:00 PM; Thursday to Saturday 10:00 AM - 6:00 PM; Sunday 11:00 AM - 5:00 PM
: Monday to Wednesday 10:00 AM - 5:00 PM; Thursday to Saturday 10:00 AM - 6:00 PM; Sunday 11:00 AM - 5:00 PM
: Monday to Wednesday 10:00 AM - 5:00 PM; Thursday to Saturday 10:00 AM - 6:00 PM; Sunday 11:00 AM - 5:00 PM
: Monday to Wednesday 10:00 AM - 5:00 PM; Thursday to Saturday 10:00 AM - 6:00 PM; Sunday 11:00 AM - 5:00 PM
: Monday to Wednesday 10:00 AM - 5:00 PM; Thursday to Saturday 10:00 AM - 6:00 PM; Sunday 11:00 AM - 5:00 PM
: Monday to Wednesday 10:00 AM - 5:00 PM; Thursday to Saturday 10:00 AM - 6:00 PM; Sunday 11:00 AM - 5:00 PM
: Monday to Wednesday 10:00 AM - 5:00 PM; Thursday to Saturday 10:00 AM - 6:00 PM; Sunday 11:00 AM - 5:00 PM
: Monday to Wednesday 10:00 AM - 5:00 PM; Thursday to Saturday 10:00 AM - 6:00 PM; Sunday 11:00 AM - 5:00 PM
: Monday to Wednesday 10:00 AM - 5:00 PM; Thursday to Saturday 10:00 AM - 6:00 PM; Sunday 11:00 AM - 5:00 PM
: Monday to Wednesday 10:00 AM - 5:00 PM; Thursday to Saturday 10:00 AM - 6:00 PM; Sunday 11:00 AM - 5:00 PM

: Thursday 11:00 AM - 6:00 PM; Friday, Saturday 11:00 AM - 9:00 PM; Sunday 11:00 AM - 5:00 PM
: Thursday 11:00 AM - 6:00 PM; Friday, Saturday 11:00 AM - 9:00 PM; Sunday 11:00 AM - 5:00 PM
: Thursday 11:00 AM - 6:00 PM; Friday, Saturday 11:00 AM - 9:00 PM; Sunday 11:00 AM - 5:00 PM
: Thursday 11:00 AM - 6:00 PM; Friday, Saturday 11:00 AM - 9:00 PM; Sunday 11:00 AM - 5:00 PM
: Thursday 11:00 AM - 6:00 PM; Friday, Saturday 11:00 AM - 9:00 PM; Sunday 11:00 AM - 5:00 PM
: Thursday 11:00 AM - 6:00 PM; Friday, Saturday 11:00 AM - 9:00 PM; Sunday 11:00 AM - 5:00 PM
: Thursday 11:00 AM - 6:00 PM; Friday, Saturday 11:00 AM - 9:00 PM; Sunday 11:00 AM - 5:00 PM
: Thursday 11:00 AM - 6:00 PM; Friday, Saturday 11:00 AM - 9:00 PM; Sunday 11:00 AM - 5:00 PM
: Thursday 11:00 AM - 6:00 PM; Friday, Saturday 11:00 AM - 9:00 PM; Sunday 11:00 AM - 5:00 PM
: Thursday 11:00 AM - 6:00 PM; Friday, Saturday 11:00 AM - 9:00 PM; Sunday 11:00 AM - 5:00 PM
: Thursday 11:00 AM - 6:00 PM; Friday, Saturday 11:00 AM - 9:00 PM; Sunday 11:00 AM - 5:00 PM
: Thursday 11:00 AM - 6:00 PM; Friday, Saturday 11:00 AM - 9:00 PM; Sunday 11:00 AM - 5:00 PM

: Everyday 11:00 AM - 6:00 PM
: Everyday 11:00 AM - 6:00 PM
: Everyday 11:00 AM - 6:00 PM
: Everyday 11:00 AM - 6:00 PM
: Everyday 11:00 AM - 6:00 PM
: Everyday 11:00 AM - 6:00 PM
: Everyday 11:00 AM - 6:00 PM
: Everyday 11:00 AM - 6:00 PM
: Everyday 11:00 AM - 6:00 PM
: Everyday 11:00 AM - 6:00 PM
: Everyday 11:00 AM - 6:00 PM
: Everyday 11:00 AM - 6:00 PM

: Thursday to Saturday 11:00 AM - 6:00 PM; Monday, Tuesday, Wednesday, Sunday 11:00 AM - 5:00 PM
: Thursday to Saturday 11:00 AM - 6:00 PM; Monday, Tuesday, Wednesday, Sunday 11:00 AM - 5:00 PM
: Thursday to Saturday 11:00 AM - 6:00 PM; Monday, Tuesday, Wednesday, Sunday 11:00 AM - 5:00 PM
: Thursday to Saturday 11:00 AM - 6:00 PM; Monday, Tuesday, Wednesday, Sunday 11:00 AM - 5:00 PM
: Thursday to Saturday 11:00 AM - 6:00 PM; Monday, Tuesday, Wednesday, Sunday 11:00 AM - 5:00 PM
: Thursday to Saturday 11:00 AM - 6:00 PM; Monday, Tuesday, Wednesday, Sunday 11:00 AM - 5:00 PM
: Thursday to Saturday 11:00 AM - 6:00 PM; Monday, Tuesday, Wednesday, Sunday 11:00 AM - 5:00 PM
: Thursday to Saturday 11:00 AM - 6:00 PM; Monday, Tuesday, Wednesday, Sunday 11:00 AM - 5:00 PM
: Thursday to Saturday 11:00 AM - 6:00 PM; Monday, Tuesday, Wednesday, Sunday 11:00 AM - 5:00 PM
: Thursday to Saturday 11:00 AM - 6:00 PM; Monday, Tuesday, Wednesday, Sunday 11:00 AM - 5:00 PM
: Thursday to Saturday 11:00 AM - 6:00 PM; Monday, Tuesday, Wednesday, Sunday 11:00 AM - 5:00 PM
: Thursday to Saturday 11:00 AM - 6:00 PM; Monday, Tuesday, Wednesday, Sunday 11:00 AM - 5:00 PM

: Monday to Thursday 11:00 AM - 5:00 PM; Friday, Saturday 11:00 AM - 6:00 PM; Sunday 11:00 AM - 5:00 PM
: Monday to Thursday 11:00 AM - 5:00 PM; Friday, Saturday 11:00 AM - 6:00 PM; Sunday 11:00 AM - 5:00 PM
: Monday to Thursday 11:00 AM - 5:00 PM; Friday, Saturday 11:00 AM - 6:00 PM; Sunday 11:00 AM - 5:00 PM
: Monday to Thursday 11:00 AM - 5:00 PM; Friday, Saturday 11:00 AM - 6:00 PM; Sunday 11:00 AM - 5:00 PM
: Monday to Thursday 11:00 AM - 5:00 PM; Friday, Saturday 11:00 AM - 6:00 PM; Sunday 11:00 AM - 5:00 PM
: Monday to Thursday 11:00 AM - 5:00 PM; Friday, Saturday 11:00 AM - 6:00 PM; Sunday 11:00 AM - 5:00 PM
: Monday to Thursday 11:00 AM - 5:00 PM; Friday, Saturday 11:00 AM - 6:00 PM; Sunday 11:00 AM - 5:00 PM
: Monday to Thursday 11:00 AM - 5:00 PM; Friday, Saturday 11:00 AM - 6:00 PM; Sunday 11:00 AM - 5:00 PM
: Monday to Thursday 11:00 AM - 5:00 PM; Friday, Saturday 11:00 AM - 6:00 PM; Sunday 11:00 AM - 5:00 PM
: Monday to Thursday 11:00 AM - 5:00 PM; Friday, Saturday 11:00 AM - 6:00 PM; Sunday 11:00 AM - 5:00 PM
: Monday to Thursday 11:00 AM - 5:00 PM; Friday, Saturday 11:00 AM - 6:00 PM; Sunday 11:00 AM - 5:00 PM
: Monday to Thursday 11:00 AM - 5:00 PM; Friday, Saturday 11:00 AM - 6:00 PM; Sunday 11:00 AM - 5:00 PM

: Tuesday, Wednesday, Thursday, Friday, Saturday, Sunday 11:00 AM - 5:00 PM
: Tuesday, Wednesday, Thursday, Friday, Saturday, Sunday 11:00 AM - 5:00 PM
: Tuesday, Wednesday, Thursday, Friday, Saturday, Sunday 11:00 AM - 5:00 PM
: Tuesday, Wednesday, Thursday, Friday, Saturday, Sunday 11:00 AM - 5:00 PM
: Tuesday, Wednesday, Thursday, Friday, Saturday, Sunday 11:00 AM - 5:00 PM
: Tuesday, Wednesday, Thursday, Friday, Saturday, Sunday 11:00 AM - 5:00 PM
: Tuesday, Wednesday, Thursday, Friday, Saturday, Sunday 11:00 AM - 5:00 PM
: Tuesday, Wednesday, Thursday, Friday, Saturday, Sunday 11:00 AM - 5:00 PM
: Tuesday, Wednesday, Thursday, Friday, Saturday, Sunday 11:00 AM - 5:00 PM
: Tuesday, Wednesday, Thursday, Friday, Saturday, Sunday 11:00 AM - 5:00 PM
: Tuesday, Wednesday, Thursday, Friday, Saturday, Sunday 11:00 AM - 5:00 PM
: Tuesday, Wednesday, Thursday, Friday, Saturday, Sunday 11:00 AM - 5:00 PM

: Tuesday, Wednesday, Thursday, Friday, Saturday, Sunday 11:00 AM - 6:00 PM
: Tuesday, Wednesday, Thursday, Friday, Saturday, Sunday 11:00 AM - 6:00 PM
: Tuesday, Wednesday, Thursday, Friday, Saturday, Sunday 11:00 AM - 6:00 PM
: Tuesday, Wednesday, Thursday, Friday, Saturday, Sunday 11:00 AM - 6:00 PM
: Tuesday, Wednesday, Thursday, Friday, Saturday, Sunday 11:00 AM - 6:00 PM
: Tuesday, Wednesday, Thursday, Friday, Saturday, Sunday 11:00 AM - 6:00 PM
: Tuesday, Wednesday, Thursday, Friday, Saturday, Sunday 11:00 AM - 6:00 PM
: Tuesday, Wednesday, Thursday, Friday, Saturday, Sunday 11:00 AM - 6:00 PM
: Tuesday, Wednesday, Thursday, Friday, Saturday, Sunday 11:00 AM - 6:00 PM
: Tuesday, Wednesday, Thursday, Friday, Saturday, Sunday 11:00 AM - 6:00 PM
: Tuesday, Wednesday, Thursday, Friday, Saturday, Sunday 11:00 AM - 6:00 PM
: Tuesday, Wednesday, Thursday, Friday, Saturday, Sunday 11:00 AM - 6:00 PM