Things to do in Fortaleza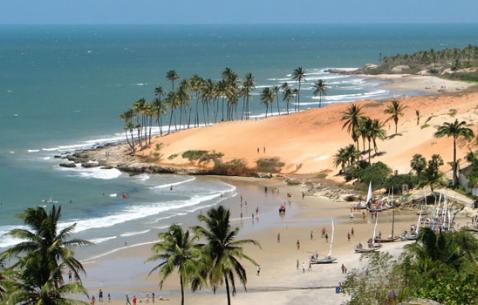 The Best Things To Do in Fortaleza
Fortaleza always has scores of tourists and visitors flowing in each year, attracted to its magnificent beaches, serene waters and hip nightlife. The city gives out such infectious vibes that one can't help but feel drawn to the fun and merrymaking. Some of the famous beaches that are a definite go-to are the Praia Do Futuro, Morro Branco, Praia De Iracema and Meireles Beach. They have the best shacks, sands, water sports and views. Also not to be missed while sightseeing through the city are the Dragao Do Mar Theatre, Arena Castelao, Metropolitana Cathedral, Cachaca Museum and the Rubens De Azevedo Planetarium.
Fortaleza is also one of the best possible places to try out the rad Brazilian cuisine like feijoada, macaxeira, churrasco, carne de sol and tapioca. The adventure hungry folks can have a slice of scuba diving in Pedra da Risca do Meio State Park, surfing at the various beaches and a host of other exciting water adventure sports.
Explore the travel planning tool for your visit to Fortaleza and create a flawless plan in few simple steps!
21 Tourist Attractions in Fortaleza

Must see places in Fortaleza ranked on popularity. Here is the complete list of best attractions in Fortaleza and point of interests to visit.
Tourist Attractions Near Fortaleza
Find Your Fortaleza Attractions on Map
Types of Things To Do in Fortaleza
Find more attractions and places to visit in Fortaleza under these things to do categories.
Top Fortaleza Activities And Tours
Explore the best things to do in Fortaleza. These are the most preferred tourist activities.
Save 18%

New on TripHobo

Duration: Flexible

Enjoy a personal greeting at the airport and be taken to your local hotel or vice-versa, with this shared shuttle service An ...
What To Do in Fortaleza: Day-Wise Ideas
Find what not to miss in Fortaleza! Recommended Fortaleza itineraries and vacation ideas created by travelers across the world.