How to Reach Foz Do Iguacu, Brazil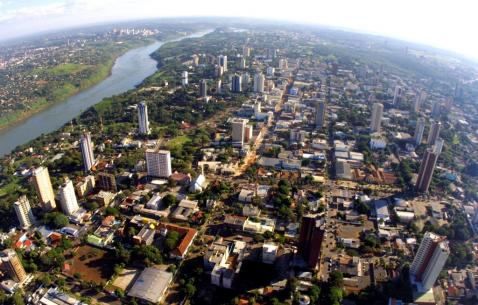 The Easiest Way to Reach Foz Do Iguacu
HOW TO GET TO FOZ DO IGUACU
By Plane: The nearest airport to reach Foz do Iguacu is the Cataratas International Airport that offers frequent flights to Rio de Janeiro, Sao Paulo, Santiago de Chile etc. Public bus number 120 connects the airport, Iguaçu falls and Foz do Iguaçu city. You can also hire taxis that are available at the airport for the city.
By Bus: Foz do Iguacu is connected to rest of the major cities in Brazil through bus transportation that links to Sao Paulo, Rio de Janeiro, Curitiba, Campo Grande, Belo Horizonte, Florianopolis, Santos, Bonito, Criciúma, Buenos Aires.
By Car: Main highways that connect cities to Foz do Iguacu are: From Curitiba: BR-277, From São Paulo: BR-116/BR-277, From Rio de Janeiro: BR-116/BR277
HOW TO GET AROUND FOZ DO IGUACU
By Bus: Foa do Iguacu is mainly famous for its Iguacu falls. A bus (No. 120, direction Aeroporto/Parque National) leaves hourly from the terminal to the entrance on Brazilian side of the falls. The bus is also the access to Foz do Iguaçu International Airport, which is before the falls.
By Taxi: Taxis are a convenient way to roam around the city. They are available from most of the corners around Foz do Iguacu.
By Tour Operators: In Iguassu you can find a lot of tour companies that make the trip to Paraguay, Argentina or any other point of interest.
Explore the route planner online for your visit to Foz Do Iguacu and create a flawless plan in few simple steps!