Best Time To Visit Fujairah
Explore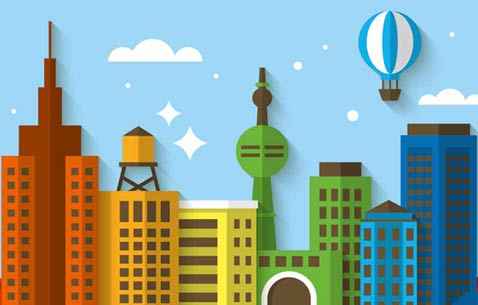 Best Time To Go To Fujairah
Fujairah experiences warm, pleasant weather with clear blue sky throughout the year. The temperature usually stays around 25 degree Celsius. And this region experiences primarily two types of seasons. Hence, carrying hats, sunglasses and sunscreen lotion is essential when you are visiting Fujairah for the first time.
Summer (April to October): The temperature is quite high, especially during day hours. People who are not accustomed in bearing 40degree Celsius should definitely avoid this season. Even outdoor activities are strictly no-no in this season.
Winter (November to March): The temperature tends to reduce in this season, especially between December and February. And with occasional rainfall, the climate at night becomes quite cool. Hence, wrap up yourself with extra layers. That's why, this season is said to be the peak season for Fujairah
Hence, winter is the best time to visit Fujairah. This is because you will get ample opportunity to enjoy outdoor activities and the balmy effect of the climate will put you at ease, the month you step in.
Best time to go to Fujairah Attractions

: Everyday 7:00 AM - 11:00 PM
: Everyday 7:00 AM - 11:00 PM
: Everyday 7:00 AM - 11:00 PM
: Everyday 7:00 AM - 11:00 PM
: Everyday 7:00 AM - 11:00 PM
: Everyday 7:00 AM - 11:00 PM
: Everyday 7:00 AM - 11:00 PM
: Everyday 7:00 AM - 11:00 PM
: Everyday 7:00 AM - 11:00 PM
: Everyday 7:00 AM - 11:00 PM
: Everyday 7:00 AM - 11:00 PM
: Everyday 7:00 AM - 11:00 PM

: Everyday 24 Hrs
: Everyday 24 Hrs
: Everyday 24 Hrs
: Everyday 24 Hrs
: Everyday 24 Hrs
: Everyday 24 Hrs
: Everyday 24 Hrs
: Everyday 24 Hrs
: Everyday 24 Hrs
: Everyday 24 Hrs
: Everyday 24 Hrs
: Everyday 24 Hrs

: Everyday 10:00 AM - 7:00 PM
: Everyday 10:00 AM - 7:00 PM
: Everyday 10:00 AM - 7:00 PM
: Everyday 10:00 AM - 7:00 PM
: Everyday 10:00 AM - 7:00 PM
: Everyday 10:00 AM - 7:00 PM
: Everyday 10:00 AM - 7:00 PM
: Everyday 10:00 AM - 7:00 PM
: Everyday 10:00 AM - 7:00 PM
: Everyday 10:00 AM - 7:00 PM
: Everyday 10:00 AM - 7:00 PM
: Everyday 10:00 AM - 7:00 PM

: Everyday 10:00 AM - 10:00 PM
: Everyday 10:00 AM - 10:00 PM
: Everyday 10:00 AM - 10:00 PM
: Everyday 10:00 AM - 10:00 PM
: Everyday 10:00 AM - 10:00 PM
: Everyday 10:00 AM - 10:00 PM
: Everyday 10:00 AM - 10:00 PM
: Everyday 10:00 AM - 10:00 PM
: Everyday 10:00 AM - 10:00 PM
: Everyday 10:00 AM - 10:00 PM
: Everyday 10:00 AM - 10:00 PM
: Everyday 10:00 AM - 10:00 PM

: Everyday 10:00 AM - 11:00 PM
: Everyday 10:00 AM - 11:00 PM
: Everyday 10:00 AM - 11:00 PM
: Everyday 10:00 AM - 11:00 PM
: Everyday 10:00 AM - 11:00 PM
: Everyday 10:00 AM - 11:00 PM
: Everyday 10:00 AM - 11:00 PM
: Everyday 10:00 AM - 11:00 PM
: Everyday 10:00 AM - 11:00 PM
: Everyday 10:00 AM - 11:00 PM
: Everyday 10:00 AM - 11:00 PM
: Everyday 10:00 AM - 11:00 PM