Ohashi Station
Book Now
Book Now
Book Now
Show More
About Ohashi Station, Fukuoka-shi
Ōhashi Station (大橋駅 Ōhashi-eki) is a train station located in Minami-ku, Fukuoka.The station opened on April 12, 1924.
Wikipedia
Overview of Ohashi Station
On your visit to Fukuoka-shi, consider visiting Ohashi Station. Don't expect lot of visitors to Ohashi Station since it is not a popular tourist spot in Fukuoka-shi.
Top attractions of Fukuoka-shi worth your visit include Ohori Park, Tenjin Underground Shopping Center, Kushida Shrine, Fukuoka Tower and Nakasu. Visit these and also discover other interesting things to do in Fukuoka-shi before planning.
Top rated Fukuoka-shi tours do not include Ohashi Station in their schedule, you can add it to your plan anyway.
More about Fukuoka-shi
Explore Ohashi Station and other prime spots of the city using Fukuoka-shi trip planner.
Add accommodation and hotels in Fukuoka-shi that suit your budget including the most recommended ones like Agora Fukuoka Hilltop Hotel & Spa, Hotel Sunline Fukuoka Ohori and Richmond Hotel Fukuoka Tenjin.
There are plenty of ready-to-book Fukuoka-shi vacation packages available that will cover the major attractions, accommodation concerns including the prime one like how to reach Fukuoka-shi.
Address: 1 Chome-5 Ōhashi, Minami-ku, Fukuoka-shi, Fukuoka-ken 815-0033, Japan
Added 24 times in trip plans
Try TripHobo Trip Planner
Book Ohashi Station Tickets And Tours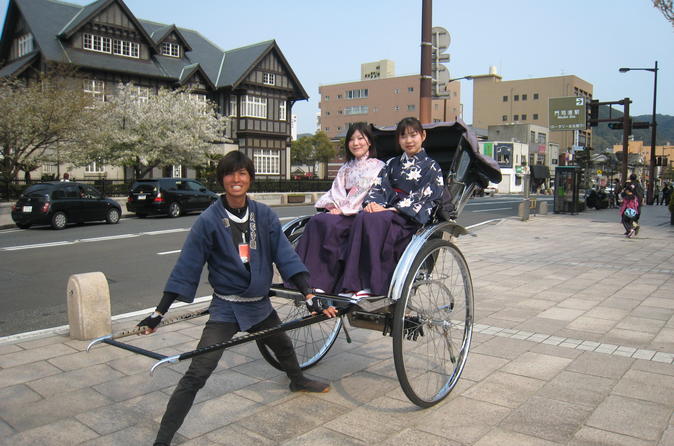 Situated on the Kyushu side of Kanmon strait, Moji prospered by foreign trades. Appreciating western architecture, they built western style buildings with Japanese taste that will fill you with nostalgia. You will enjoy a fish-eye view of Kanmon strait and the romantic sound of whistles.
Share your experience - Rate Ohashi Station, Fukuoka-shi
Convenient. Public buses are just in front of the station. Buses going to Hakata Station, Tenjin and etc. are available.

本当に、ラーメン屋さん、うどん屋さん、ハニーズさん、女性服屋さん、本屋さん、靴屋さん、薬局屋さん、本当に長年お疲れ様でした!上記の店員さんは本当に優しくあたたかい方ばかりで大橋駅と言えば必ずっていって良い程に利用させていただきました!有難うございます!新しく生まれ変わっても再度販売をして欲しいです!! 個人的にはテナントの一部の接客対応を徹底して欲しいです。一部のテナントとは、2階の靴下販売店(年配の女性)、2階のチロ●アン販売店(20代後半のメタボ女性)の店員は、お客様対応の際にも終始ムスッとしており「いらっしゃいませ」も「有難うございました」も言いません。 昔、「すみません、プレゼント包装は可能でしょうか?」っとたずねると、ムスッとして大きくため息をつき「はぁぁぁ無理です、面倒だし。」と言われました。プレゼント包装が苦手なら仕方の無い事だと思いますが、もう少し言動を選ばれた方が宜しいかと思います。 御金を渡す時も、目の前で上からトレーに落として返されました。お客様がお会計中でもレジ内では、仲間内では笑顔で雑談(明らかに仕事の話ではない内容)を楽しんでいらっしゃるのを何度か拝見させていただいております。

Read more

sạch sẽ , lượng người đi lại tương đối đông

特急が止まる駅へと変わります!!! 市内の六本松と同じ立ち位置でしたが、差別化を図るため六本松より便利な街にしようと考えたものでしょう。 特急停車に伴い、駅ナカも整備して、黒を基調とした落ち着いたモダン化空間へと変わる予定です。 少しお洒落な高宮も近いです。

南区なので、多少治安が悪いのはご愛嬌。 治安は悪くとも駅界隈は人情がある医院や商店が沢山あります。
Read all reviews