Capital and largest city of Sikkim, Gangtok is one of the prime tourist destinations in India and people from all around the world visit this incredible place in huge numbers. There is so much to explore and experience in Gangtok that one should plan their trip accordingly so that you don't miss out on something important. There are plenty of attractions and some great things to do in Gangtok. Hence, go through this exhaustive list of things to do in Gangtok.
A must visit place in Gangtok, Tsomgo Lake is truly a traveler's paradise and is an eye-pleasing experience. Get the panoramic view of the Gangtok City by visiting the stunning Tashi Viewpoint. Every bird watcher out there, you're in for a treat in Gangtok. Just visit the very popular Himalayan Zoological Park. Other major attractions in Gangtok that one must visit are Hanuman Tok, Lingdum Monastery, Enchey Monastery, Baba Harbhajan Singh Memorial Temple, Ganesh Tok, Pemayangtse Monastery, Rumtek Monastery and Flower Exhibition Centre And Ridge Park.
1. Paragliding/Parasailing in Gangtok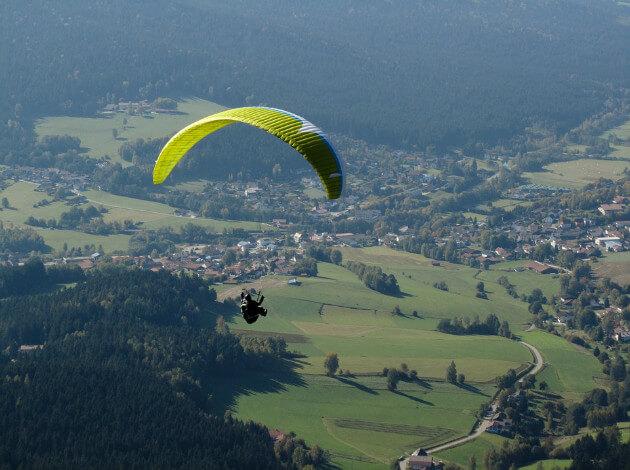 Image Source: pixabay.com
Say bye-bye to plain old ropeway and try out the raddest, coolest way to check out the beauty of Gangtok city from the heavens. Head over to Khel Gaon area to find plenty of flying agencies and experience Gangtok as never seen before.
2. River Rafting in Teesta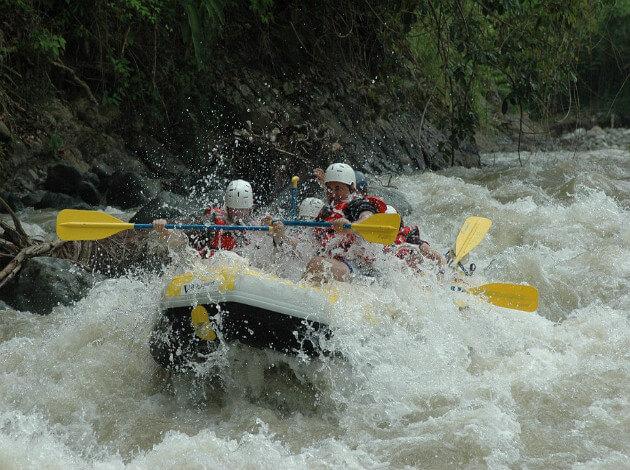 Image Source: pixabay.com
Try out your hand at taming the ferocious water currents of the Teesta River which passes through the capital city of Sikkim. It is sure to give the adrenaline junkies a shot in their arm and provide some enthralling moments to your trip. The Makha town near Gangtok is an ideal destination for enthusiasts. This is undoubtedly the most adventourous things to do in Gangtok.
3. Gambling Haven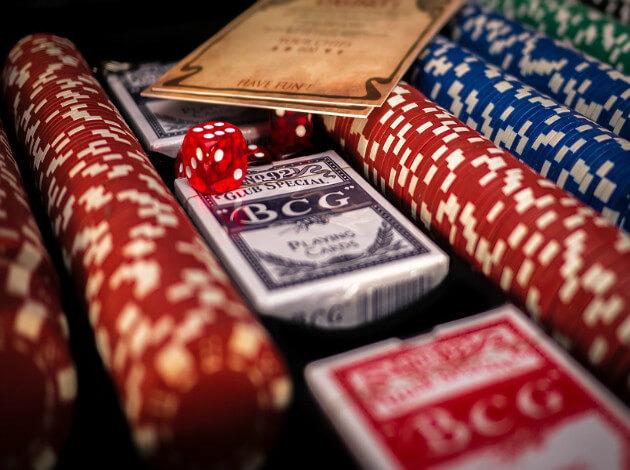 Image Source: pixabay.com
Not many people are aware but gambling is legalized in Gangtok and there are casinos available here where one can quench their gambling desires. Now no more going to Monaco and gambling, instead save your ticket money and use it up here. But on a serious note, no harm in trying out gambling for fun, but getting addicted is a strict no-no. The Mahjong Casino at Mayfair resort is a popular destination.
4. Hot Springs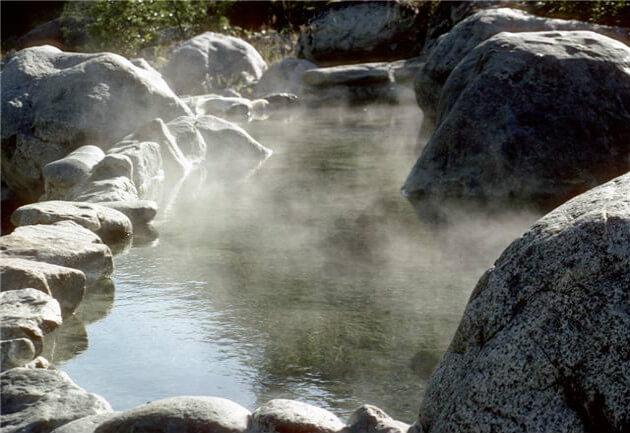 Image Source: Wikimedia Commons
I kid you not when I say that Sikkim can get quite a lot chilly, especially the winters. Not surprising when you look at its location. But a pleasant surprise is not far away in the form of Phurchachu Hot Springs which is on the way to Zero point. The water is said to have medicinal property and gives some much needed respite from the cold. This is surely one of the unexplored places in India.
5. Bibliophile's Fantasy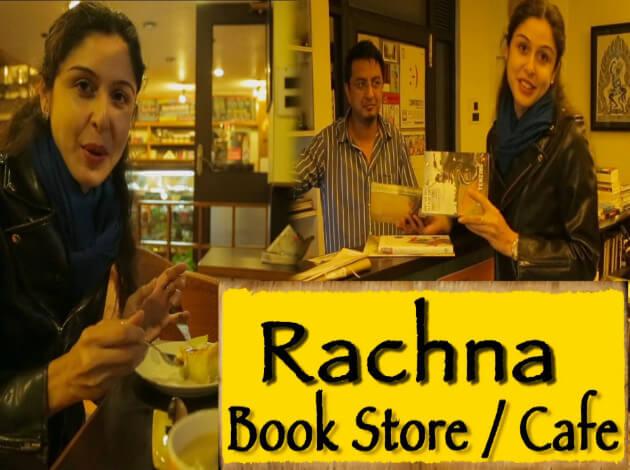 Image Source: YouTube.com
Not just your average bookstore, the Rachna Book Store in Gangtok was recently awarded 'Bookstore of the Year' at an award ceremony held in Goa. A visit to Gangtok can't be complete for a true book lover until he's paid the bookstore a visit. The store has a wide collection of books on Sikkimese and Tibetan history and also stocks up on Vajrayana Buddhism. It is located quite close to the main bazaar of the city.
6. Yak Safari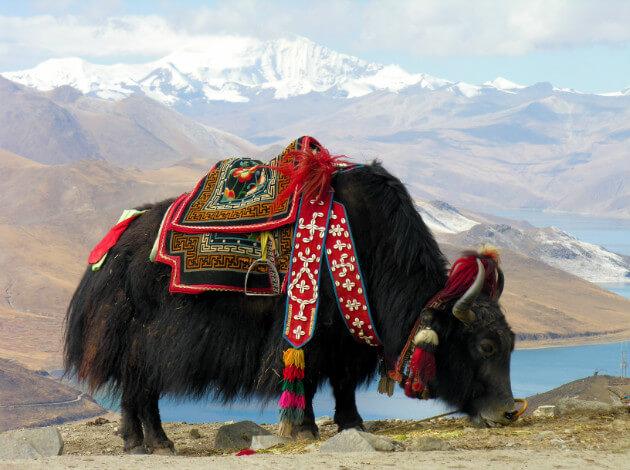 Image Source: Wikimedia Commons
Though all tourists flock to the Tsomgo Lake for its natural beauty and wonderful scenery, another interesting attraction over here is the Yak Safari. These gentle hairy beasts have been used as transportation since time immemorial. One can admire the beauty of Sikkim while hitching a ride on one of these beautiful animals. Another good spot for a ride are the Yak trails of Dzongri area.
7. Namgyal Institute of Tibetology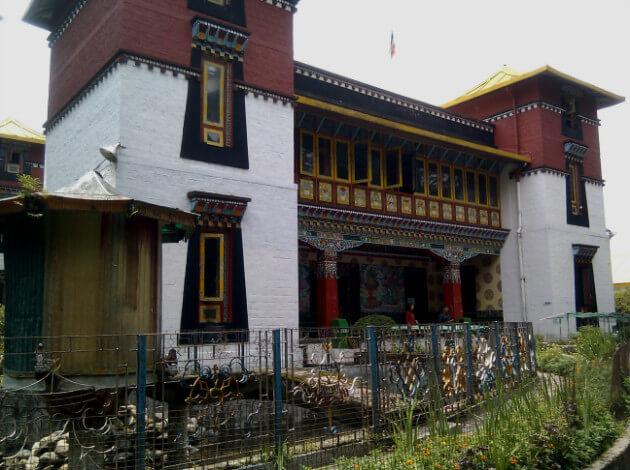 Image Source: Abhishek Kumar/Flickr
This museum, as the name gives away, does extensive research on Tibetan culture, religion, language, history, arts and crafts. The library here is famed to hold one of the largest collections of Tibetan works in the world outside of Tibet. It is located inside Gangtok and is a helpful insight into the Tibetan way of life.
8. Thukpa and Tongba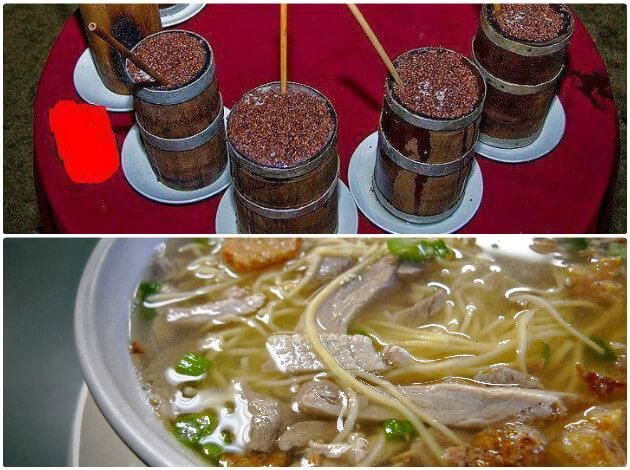 Image Source 1,2: Wikimedia Commons/Wikimedia Commons
All those of you who thought Sikkimese cuisine is nothing more than momos and Wai-Wai noodles have never been more wrong. Dishes like the Thukpa, which is a Tibetan noodle soup, and has chicken, pork and vegetables all cooked in a broth, are a wonderful treat in the biting cold. The Tongba is a millet based local alcoholic beverage and is very popular all over the region. Returning from Gangtok without having a taste of these items is a mortal sin.
9. International Flower Festival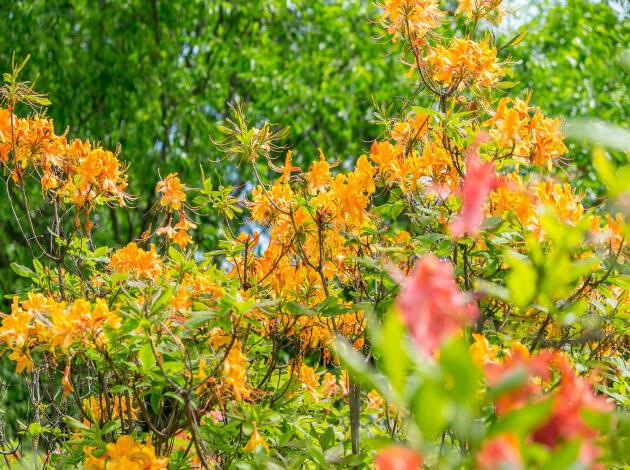 Image Source: Karlis Dambrans/Flickr
This awesome festival takes place in Gangtok at the Flower Exhibition Centre and is a major crowd puller from in and outside the country. There are all kinds of local and exotic flowers displayed here in the most imaginative way possible. The whole place is a vibrant display of colors and small competitions are held for various categories. This festival is normally held in the months of March or April and is a beautiful treat for the eyes.
10. Rock Music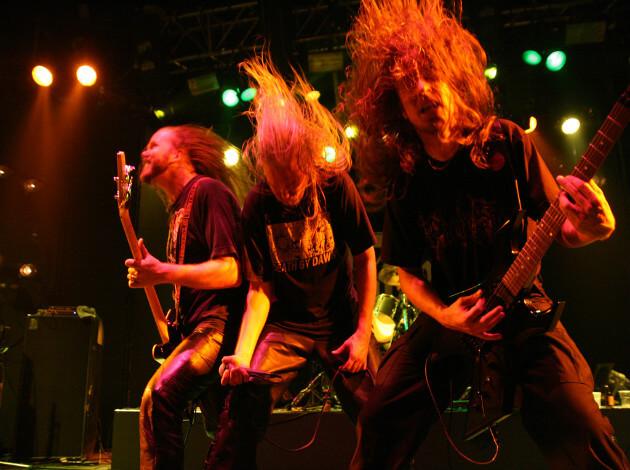 Image Source: Wikimedia Commons
Sikkimese locals have a great taste in music and are especially fond of Western rock and Indian pop music. But apart from the familiar songs that you might have heard while taking a shower in your bathroom, another wildly popular genre of music that people follow here is the indigenous Nepali rock and Lepcha music! It is quite common to hear familiar western rock beats suffused with Nepali or Lepcha lyrics. It may sound a little strange at first but once you get used to it, you won't be able to help yourself from grooving along to the beats!