Things to do in Genting Highlands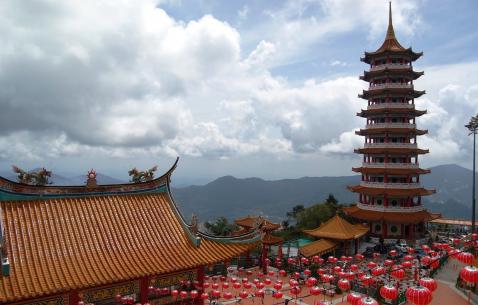 The Best Things To Do in Genting Highlands
Genting Highlands in Malaysia - This is a beautiful place with quite a few theme park rides and places to chill and enjoy. But if you are the real adventurous kind, who believes in taking risks in the real time, you can always visit the Casinos. The Casinos stay open for 24 hours and follow all the rules and strict regulations. There are amazing large malls and other places like Arena of Stars, where in you can go for your dose of entertainment. There are many theme parks and many more things to do in Genting Highlands which makes it a heaven.
Explore the travel planning tool for your visit to Genting Highlands and create a flawless plan in few simple steps!
14 Tourist Attractions in Genting Highlands

Must see places in Genting Highlands ranked on popularity. Here is the complete list of best attractions in Genting Highlands and point of interests to visit.
Tourist Attractions Near Genting Highlands
Find Your Genting Highlands Attractions on Map
Types of Things To Do in Genting Highlands
Find more attractions and places to visit in Genting Highlands under these things to do categories.
Top Genting Highlands Activities And Tours
Explore the best things to do in Genting Highlands. These are the most preferred tourist activities.
Save 20%

Duration: Flexible

This vacation covers three most popluar tourist places in Malaysia: Kuala Lumpur, Genting Highlands and Langkawi Islands. Sui...
What To Do in Genting Highlands: Day-Wise Ideas
Find what not to miss in Genting Highlands! Recommended Genting Highlands itineraries and vacation ideas created by travelers across the world.