Eglise Sainte-foy De Selestat
Address:

Rue Sainte-Foy, 67600 Sélestat, France

Ticket Price:

Free
Eglise Sainte-foy De Selestat - Review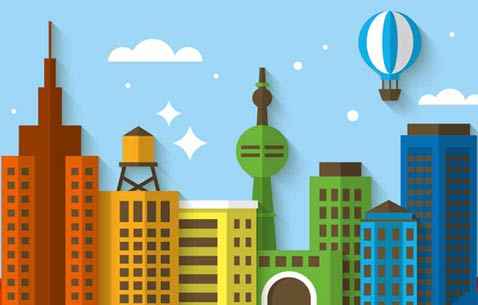 This page offers up-to-date information of Eglise Sainte-foy De Selestat in the city of Sélestat, France. On this page, you can find the most important logistical information about Eglise Sainte-foy De Selestat like its address, phone number and location. You can click on the map view to know the exact location of the place on the maps.
Apart from this basic data, this page also provides you with essential information like visiting timings of Eglise Sainte-foy De Selestat, Sélestat. These timings can help you decide your schedule to visit the place. The page also mentions the ticket price of Eglise Sainte-foy De Selestat, if any.
If you come across any missing data in the information section, you can help other TripHobo users by offering your contribution. This can be done by clicking on the 'Contribute/Review' button. If you have any queries, you can shoot a question and the experts at TripHobo along with its million+ users will be happy to assist you. You can click on the 'Ask a question' tab to submit a query regarding Eglise Sainte-foy De Selestat.
The page also has a comprehensive list of tours that can help you visit Eglise Sainte-foy De Selestat. From guided tours to skip the line tours, these activities are offered by top websites like Viator, Get Your Guide, Musement and also has a list of curated tours by TripHobo. Along with the tours for Eglise Sainte-foy De Selestat, you can also browse the tours to visit other attractions of the city.
If you are looking for a place to stay near Eglise Sainte-foy De Selestat, a number of top-rated accommodations are available to book, on this page. These accommodations range from hotels, homestays, resorts and hostels offered by websites like HotelsCombined, Booking, Agoda and Airbnb. You can compare the prices for your desired dates and book the hotels with a click.
This visiting information for Eglise Sainte-foy De Selestat can be used to further plan a trip to Sélestat by using the Sélestat trip planner button available on the page.
TripHobo Highlights for Eglise Sainte-foy De Selestat
Eglise Sainte-foy De Selestat Address: Rue Sainte-Foy, 67600 Sélestat, France
Eglise Sainte-foy De Selestat Price: Free
Try the best online travel planner to plan your travel itinerary!
Are you associated with this business? Get in Touch
Eglise Sainte-foy De Selestat Map
Eglise Sainte-foy De Selestat, Sélestat Reviews
Another historical Romanesque church in the center of Selestat.

Very nice Romanesque style church.

Good to see when you're in town or nearby

El origen de esta iglesia está en la capilla del Santo Sepulcro que, en 1094, la condesa Hildegarda –viuda de Federico de Buren, origen de los Hohenstaufen– donó a la abadía de Santa Fe de Conques, que la convirtió en sede de un priorato que fue puesto bajo la advocación de su misma patrona, santa Fe. La iglesia prioral es un magnífico ejemplo del románico en Alsacia al haber sido construida en menos de tres décadas, entre aproximadamente 1150 y 1175. En el conjunto destaca el cimborrio, con su aguja de piedra sobre un tambor de dos pisos en el que se abren arcos de medio punto, y también la fachada occidental, que conserva su decoración escultórica original –la policromía es del XIX–. Los diversos elementos muestran que la iglesia fue realizada siguiendo en modelo de Nuestra Señora de Saint-Dié, suponiéndose que los canteros que la construyeron provendrían de allí. En el siglo XVII el priorato fue entregado a los jesuitas, que abrieron en él un colegio. De esta etapa permanece el púlpito, de 1733, en el que se representan escenas de la vida de san Francisco Javier. Todas las reformas hechas por los jesuitas desaparecieron a finales del XIX, cuando la iglesia fue completamente restaurada por el arquitecto Charles Winkler. De esta restauración resaltan sobre todo las dos torres superpuestas a la fachada occidental, poco acordes con el románico alsaciano. También a él se debe la completa reconstrucción del absidiolo meridional así como el encargo de todas las vidrieras. La cripta es contemporánea del resto de la iglesia y fue redescubierta en la restauración de Winkler. Apareció también entonces entre los escombros una máscara mortuoria que suele identificarse con la de la fundadora, Hildegarda de Sélestat, o con su hija Adelaida. Una réplica de esa máscara está colocada en la cripta.

הכנסייה היא על שם קדושה, ילדה בת 12 שהוצאה להורג עקב אמונתה במקום בשם אגן ומשם, אנשי העיר קונקרטית, העבירו את שרידי לעיר ובנו שם על שמה כנסייה המפורסמת בשמה. מסתבר שגם כאן וכן היא כנסייה בסגנון גותי בעוד שזו המקורית בסגנון רומנסקי. לחובבי כנסיות.
Read all reviews
Attractions near Eglise Sainte-foy De Selestat
Find places near Eglise Sainte-foy De Selestat, Sélestat
Société Générale

10 avenue de la Liberté

BNP Paribas

45 avenue de la Liberté

Banque Kolb

43 rue des Chevaliers

Banque Populaire d'Alsace

5 avenue de la Liberté

Crédit Agricole

6 rue du Président Poincaré

C3 Courtage

9 rue des Chevaliers
View On Map
Commissariat de Police

8 avenue du Général de Gaulle

Gendarmerie Nationale

1 rue de la Paix

Gendarmerie Mobile

6 route de Sainte-Marie-aux-Mines

Commissariat de Police

2 boulevard Maréchal Leclerc

Police nationale

rue des Sergents
View On Map
Pharmacie du Cygne

19 rue des Chevaliers

Pharmacie de la Licorne

5 rue du Marteau

Pharmacie du Sand

1 boulevard de Nancy

Pharmacie du Soleil

6 rue des Clefs

S2M Médical

2 place du Marché aux Choux

Pharmacie des Vosges

1 avenue Louis Pasteur
View On Map
Bazook'Kafé

3 rue Sainte Foy

Troc Café

31 rue du Président Raymond Poincaré

Bar Pub le Tigre

4 rue d'Iéna

Le Cristal

16 rue de la Cigogne

Ambition

8 rue de la Cigogne

La Cervoise

8 rue de la Cigogne
View On Map
Brasserie le Fox

2 place d'Armes
View On Map
Hurstel-Koenig

25 rue du Président Raymond Poincaré

Créateur d'Envies

21 rue de Saint-Dié

Patisserie Confiserie Kamm

3-4 rue des Clefs

Pâtisserie Wach Benoît

7 rue des Chevaliers

Le Fournil de Marcel Kientz

9 rue du Président Raymond Poincaré

Pâtisserie Gross

1 place de la Victoire
View On Map
Le Bistrot du Marché

route de Strasbourg
View On Map
Restaurant A la Cigogne

7 rue du Dix Sept Novembre

Brasserie le Cristal

16 rue de la Cigogne

Salon de The Koffel

2 rue du Dix Sept Novembre

Au Heyden

1 rue de Saint Die

Espace Billard

14 route de Colmar

SCI Kamm

15 rue des Clefs
View On Map
Au Couscous de Djerba

14 rue du Sel

A la Belle Epoque

9 place du Marché aux Choux

Le Couvert

20 route de Strasbourg

S'Apfelstuebel

8 boulevard du Maréchal. -Foch

Le Schatzy

8 rue des Chevaliers

Le Cg

9 place du Marché aux Choux
View On Map
Restaurant Saïgon

Carrefour de la Maison Rouge

Moon Asia

49 rue du President Raymond Poincare

Yoshi

13 boulevard du Maréchal Leclerc
View On Map
Heaven

10 place du Vieux Marché aux Vins
View On Map
Buffet de la Gare

9 place de la Gare
View On Map
McDonald's

route de Strasbourg

McDonald's

168 route de Strasbourg Carrefour de la Maison Rouge
View On Map
Aux Délices de Pékin

32 rue du Président Raymond Poincaré
View On Map
Subway

rue des Chevaliers

A la Bonne Epice

3 place du Marché Vert

Supermarche du Heyden

17 avenue Louis Pasteur
View On Map
Au Bon Pichet

10 place du Marché aux Choux

Halte Pizza

14 rue d'Iéna

Resto bio l'Acoustic

5 place du Marché Vert

Les Pizzas du Heyden

2 allée de la Lohmuehle

Restaurant Au Central

9 place de la Victoire
View On Map
Chez Aldo

7 rue du Dr Alfred Oberkirch

Au Pied de Boeuf

17 rue du Président Raymond Poincaré

Gîte du 7ème Art

48 rue Président Raymond Poincaré

Auberge de la Paix

44 rue du Président Raymond Poincaré

Crep'oz

14 rue de la Grande Boucherie

La Vieille Tour

8 rue de la Jauge
View On Map
Pizzeria le Valentino

20 route de Strasbourg

Mezzo Di Pasta

7 rue des Clefs
View On Map
Restaurant Istanbul

7 Passage Sainte Barbe

L'Escale Orientale

2 rue des Marchands
View On Map
Le Dromadaire

33 boulevard Amey

Taverne Alsacienne

2 rue du Président Raymond Poincaré

Restaurant Pizzeria Cinecitta

9 rue du Marteau

Go Pizza

2 place de la Porte de Strasbourg

Pizzeria Caveau Valencia

4 rue de la Poterie

Le Calabrais

5 route de Colmar
View On Map
Fuchsia Sushi

10 place du Marché aux Choux
View On Map
Bolloré Energie

39 rue du Président Raymond Poincaré

Aubin Jacqueline

50 route de Strasbourg

Revendeur BUTAGAZ LECLERC SELCODIS

allée de la Lohmühle

E.Leclerc Belmont

all Lohmuhle quartier Ouest du Heyden

Shell

14 route de Strasbourg

ELF Station Service

50 route de Strasbourg
View On Map
Place du Vieux Port

place du Vieux Port

Parking Vauban

boulevard Vauban

De la Place de la Gare

place de la Gare

Parking Tassigny

place du Maréchal de Lattre de Tassigny
View On Map
Chambres d'Hôtes le Domaine des Remparts

9 boulevard Vauban
View On Map
Show More