Greiz Tourism
Explore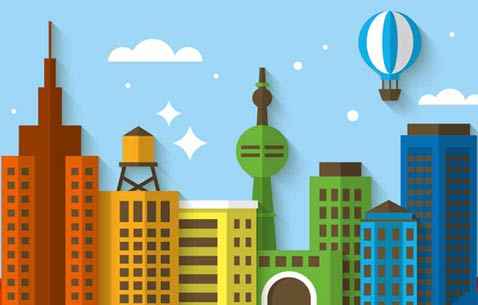 Accommodations with

See All
Visit Greiz - Best of Greiz
Greiz is a town in Thuringia, and it is the capital of the district of Greiz. Greiz is situated in eastern Thuringia on the river Weiße Elster. As with other nearby settlements, the place name (originally Grouts) is of Slavic origin and means Gradec. It was first mentioned in 1209. The prime location of Greiz at the river Weiße Elster and the stream Göltzsch made it a fast-growing town. It kept expanding during the last 1000 years. It has been recognized as town in the 13th century for the first time. Later the House of Reuss, a ruling German dynasty, built 2 castles in Greiz: the "Oberes Schloss" (Upper castle) and the "Unteres Schloss" (Lower castle). Both were built by famous architects and are still considered unique. Greiz became the capital of the Principality of Reuss-Greiz (until 1918). Greiz has a large park in its center which is classified as an English garden. Thomasstraße, Burgstraße, Marktstraße, Waldstraße, and Leonhardtstraße with their Jugendstil houses are well known examples of that architectural style. In Prof.-Dr.-Friedrich-Schneider-Straße 4 there is one of the earliest examples of Art Deco architecture (built in 1911). During World War II, Greiz did not suffer much damage, although 3 of the 5 bridges in town were destroyed. In 1941, Ulf Merbold was born there, who became in 1983 the first astronaut from the Federal Republic of Germany (Sigmund Jähn, born only 40 km (24.85 mi) away, was the first German space traveller, representing the German Democratic Republic in 1978 as a cosmonaut). Greiz has a population of about 21,284 people (as of December 31, 20143). In addition to a chemical works and a paper factory there are mechanical engineering operations, plastics manufacturing businesses, wood machining enterprises, medical technology, suppliers to the automobile industry, printing houses and breweries. In recent years various high tech businesses (sensor technology, climate simulators, micro-chip production) and environmental technology companies developed. Adjacent cities include: * Elsterberg * Reichenbach * Hohenleuben * Werdau
Wikipedia
Planning a vacation to Greiz in Germany? This vacation planner will provide you with all the essential information you need. After your splendid visit to Greiz, you can proceed to an important near-by city of Dresden. Add Dresden to your vacation plan, it has an interesting bunch of activities to do on your visit like Leipzig Zoo, St. Thomas Church, St. Nicholas Church. Also, to reach Greiz, you'll have to take a flight to Dresden; so its not really a detour. And even if it is, the city is worth paying at least a quick visit. A vacation to Greiz can typically be of 1-2 days. Immerse in the spirit of the city and you'll not miss your home.
Don't just take a trip, let the trip take you! Have a enjoyable time at Greiz.
Explore the best travel planner for your visit to Greiz and create a flawless plan in few simple steps!
More about Greiz