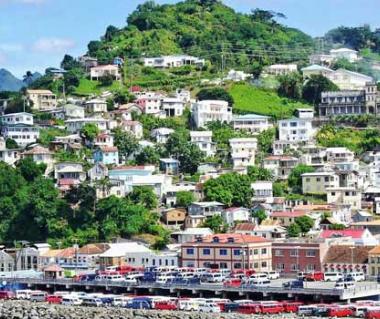 Grenada Trip Planner
Plan your customized trip plan for Grenada. Choose from Top Toursim cities and tourist attarctions of Grenada using trip planner.
Grenada Overview
A Caribbean Nation with one main island and various small isles, Grenada is also known as the "Spice Isle". It has a large cultivation of spices and they are available in abundance- hence the name. One of the main reasons for it to be so beautiful is the city of St George's which has many colourful houses and lovely Georgian buildings made in the 18th century. There is a lovely harbour and also a beach with amazing resorts and bars. Another thing that this city is known for is the nutmeg plantations that adorn the lovely terrains. It is a lovely place for hiking and spending some time in solitude.
Visa Procedure
Countries exempted for requiring a visa to enter Grenada are USA, Canada, United Kingdom and its dependencies, British Commonwealth countries, Caribbean countries (except Cuba), Venezuela, European Union countries and their dependencies, Norway, Japan, and Israel. Commonwealth of Independent States such as Ukraine and other eastern European countries are eligible for visa on arrival. The rest of the countries have to procure a visa in advance.
When to go
The best time to visit Grenada is from the months of January to April. It is the dry season during this time and the flight prices are fairly reasonable as well.
Destinations to cover
While drawing out your Grenada travel guide, make sure to include Grand Anse Beach, St George's, Fort Frederick, Fort George, Carnage and Morne Rouge Bay. There are plenty of things to do in Grenada, especially if you visit Grand Etang National Park & Forest Reserve, Levera National Park, Annandale Falls, Underwater Sculpture Park and Dougaldston Spice Estate. Even Carriacou, La Sagesse Nature Centre and Petite Martinique are great places to visit.
Get in and around
Maurice Bishop International Airport is your first answer on how to reach Grenada. It is situated at a distance of about 4 miles from the capital. You can also get in by cruise ships, there is a large dockyard for them near St George. In St George, you will easily get buses and taxis. Otherwise you can get around the country is by buses. But, the best way to absorb everything that this land has to offer to you is to explore it by foot.
Hotels and Food
There are plenty of mid range and luxury accommodations available on each island. Ensure, you book in advance to avoid surprises. There are cafes and eateries for reasonably priced meal. Grenada is known for its sea food and unsurprisingly so. Remember to sit beach side while sipping on a Malibu or any drink of your choice and eating the best of prawns, fish, crabs and other sea food items made the Grenada style.
Searching for something specific?