Visit Grytviken - Best of Grytviken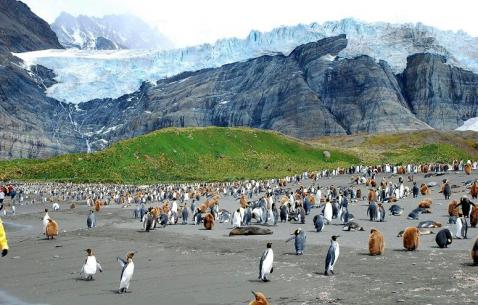 Grytviken (Swedish for "the Pot Bay") is a settlement on the island of South Georgia, part of a British Overseas Territory in the South Atlantic. It was so named in 1902 by the Swedish surveyor Johan Gunnar Andersson who found old English try pots used to render seal oil at the site. It is the best harbour on the island, consisting of a bay (King Edward Cove) within a bay (Cumberland East Bay). The site is quite sheltered, provides a substantial area of flat land suitable for building, and has a good supply of fresh water.
Wikipedia
Find crucial information and trip planning details about , which is a city in . Popular vacation packages of are of 1-2 days.
Get, set and plan a journey with this amazing travel planner for that shall leave you with plenty of memories at the end of your trip.
Are you looking for a Grytviken travel itinerary? Create an itinerary within minutes, on your own!
Grytviken Tourist Information