Hertz Tours
Trending Tours near Hertz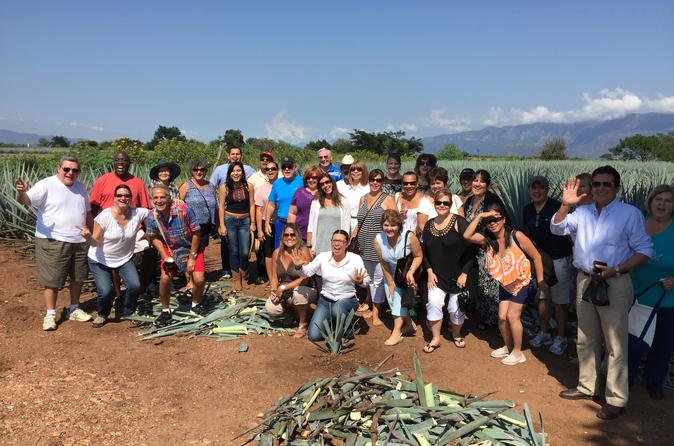 Book Now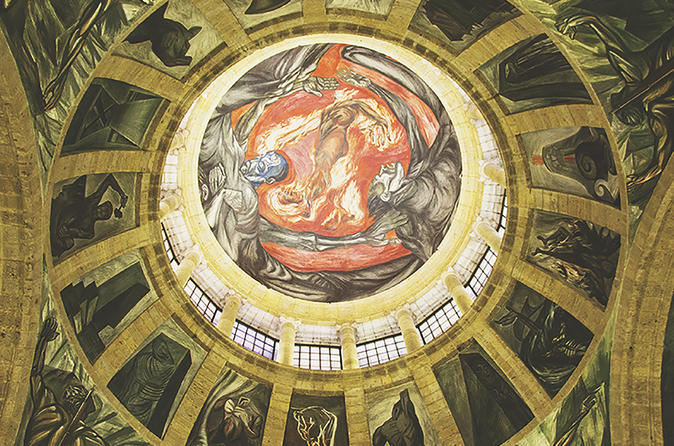 Book Now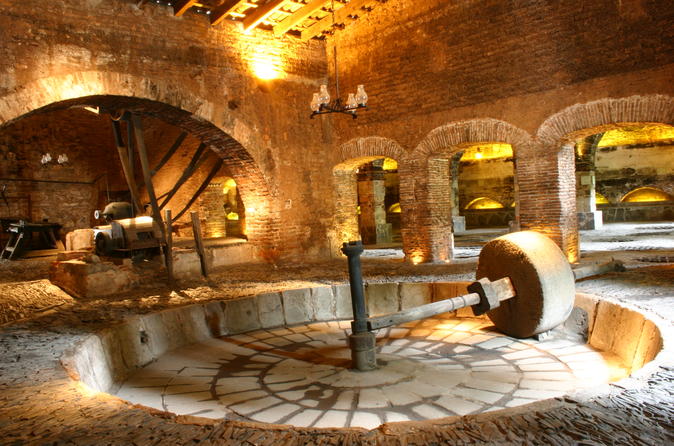 Book Now
Show More
Book Now
Book Now
Book Now
Show More
About Hertz, Guadalajara
The hertz (symbol: Hz) is the derived unit of frequency in the International System of Units (SI) and is defined as one cycle per second. It is named for Heinrich Rudolf Hertz, the first person to provide conclusive proof of the existence of electromagnetic waves. Hertz are commonly expressed in multiples: kilohertz (103 Hz, kHz), megahertz (106 Hz, MHz), gigahertz (109 Hz, GHz), and terahertz (1012 Hz, THz). Some of the unit's most common uses are in the description of sine waves and musical tones, particularly those used in radio- and audio-related applications. It is also used to describe the speeds at which computers and other electronics are driven.
Wikipedia
Overview of Hertz
Home to Hertz is the city of Guadalajara in the country of Mexico. Hertz is not generally crowded with tourists and visitors.
Home to bountiful attractions like Ibeuro Hotel, Ibiza Club, Quinta Don Jose Boutique Hotel, Hostel Tequila Backpacker and Plaza Guadalajara, there are many things to do in Guadalajara that you can explore on your visit.
Top rated Guadalajara tours do not include Hertz in their schedule, you can add it to your plan anyway.
More about Guadalajara
To personalise your visit to the city, you can use an all-inclusive Guadalajara trip planner for the same that will give detailed information about visiting the city.
You can enjoy a comfortable stay in the city by booking the best hotels in Guadalajara like Hotel Portobelo, Ibis Guadalajara Expo, One Guadalajara Expo and Hampton Inn By Hilton Guadalajara-aeropuerto.
Draft the best Guadalajara vacation packages using ideal templates offered by TripHobo. Also explore how to reach Guadalajara on the go!
Address: Avenida Mariano Otero, Verde Valle, Chapalita, 44550 Guadalajara, Jal., Mexico
Timings: 09:00 am - 05:00 pm Details
Try TripHobo Trip Planner
Book Hertz Tickets And Tours
Share your experience - Rate Hertz, Guadalajara
Hertz Guadalajara was the worst customer service experience I have ever had with a car rental company. Without letting me know they had a change in location. I had arrived at the airport 3 hours ahead of time as it is instructed to do so. Was driving around the airport look for Hertz car rental and there was no sign of it. I had called customer service and they had me on hold for almost an hour. I walked into the airport went to all four venders inside the airport they were all closed. I figured since there was a sign saying open 24 hours a day it would be open. With no idea where to leave the car I had left it at the old Hertz location as I was instructed to do so by customer service. Went into the airport to catch my flight and I came to realize I had lost it. I went to the Hertz venders to try and reason with the employees. They were both very rude and not helpful at all. They started to raise there voice at me af it were my fault their location had changed. I went to the new location and the manager was also very rude and conseridering I had rented the car for 40 days I was expecting some kind of discount for the inconvenience. They did not even apologize for not letting me know ahead of time they were changing locations. Hertz car rentals has the worst customer service of any other car rental company I have used. I DO NOT recommend anyone renting a car from Hertz. Save yourself the trouble and find a better car rental company. NEVER AGAIN WILL I RENT A CAR WITH HERTZ

Read more

Appalling Service. Arrived on time to pick up a car and was made to wait before being told that they had just rented their last car to a walk-in customer ahead of me. Offered no apology or any alternative. When we protested, we were told that it's high season, reservations don't mean anything, all they care about is getting the cars out as quickly as possible. When we asked why they didn't call or email us if they knew that they would have no cars, they said that it wasn't their concern to fulfill reservations made on the hertz website. Essentially, making a reservation didn't make a blind bit of difference and we were met with total insolence and no offer of alternative support. While we were waiting, other customers with reservations also came in and we're met with the same treatment. Would avoid this place like the plague - totally untrustworthy.

Read more

Don't use it. I went to pick up a car I had reserved weeks prior my travel. Once I checked in, the clerk told me they were out of cars.

Cuando llegas te dicen que el modelo de coche que elegiste no hay, que lo hay de otra gama superior. Te cobran el doble por la gama superior y se quedan tan tranquilos. NO RECOMENDABLE

Los anuncios y ofertas ocultan el precio real de sus autos. Antes de ir a recoger algún auto pregunten por el valor total incluyendo seguros. Es mejor buscar otras opciones.
Read all reviews