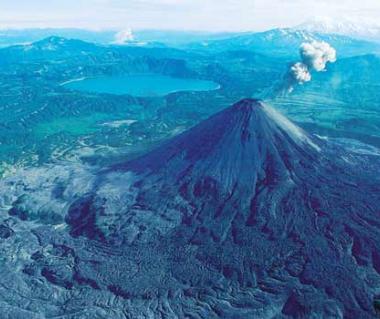 Guatemala Trip Planner
Plan your customized trip plan for Guatemala. Choose from Top Toursim cities and tourist attarctions of Guatemala using trip planner.
Guatemala Overview
Surrounded by the calmness of Caribbean, the vibrancy of Mexico, the vastness of the Pacific Ocean, the beauty of Belize, Guatemala has been kept under the wraps shrouded by the popularity of El Salvador and Honduras. Once the land of the Mayans; the country was colonized by the Spanish in the 16th century. What followed was the dark ages where one dictator after the other ruined the charm and innocence that once Guatemala was known for. Although, today it has retained its culture and has successfully become a land full of lush eco systems and amazing biological diversity.
Visa Procedure
Apart from citizens of Central American countries, everybody needs a valid passport. People need to be in possession of valid passports from the following countries and then they would not need to procure a visa to visit Guatemala. The list of these countries is- Andorra, Argentina, Australia, Austria, Belgium, Belize, Brazil, Canada, Costa Rica, Chile, Denmark, El Salvador, Finland, France, Germany, Greece, Honduras, Ireland, Israel, Italy, Japan, Liechtenstein, Luxembourg, Malaysia, Mexico, Monaco, Netherlands, New Zealand, Nicaragua, Norway, Panama, Paraguay, Portugal, Russia, Singapore, South Korea, Spain, San Marino, Sweden, Switzerland, Taiwan,Turkey,United Kingdom, United States of America, Vatican City, Venezuela. For all the other countries, you need to apply for a visa well in advance. When to go
Guatemala is one of the very few places that have a pleasant climate all year round. But the best time to visit Guatemala is during the months of November to April- the months that mark the dry season of the county. Months of March and April are quite great for budget flights and accommodation prices. The peak season start in August, so it is the best to plan your vacation before that if you do not want to spend too much.
Destinations to cover
Best places to see in Guatemala and best things to do in Guatemala are mentioned here. Visit the Guatemala City for seeing the amazing urban side. Antigue Guatemala for the Spanish urban touch, Flores for getting to the access point to start with the Mayan ruins. Melchor de Menchos, which is the border of Belize and also Panajachel which is a beautiful and busy tourist area. Puerto Barrios, Puerto San Jose, Sayaxche, Quetzaltenango and Coban should definitely be included in your itinerary as well. Your tryst with Mayan ruins should begin with El Mirador, Tikal, Aguateca, El Peru, Iximche, Nakum and end at Yaxha.
Get in and around
If you are thinking of how to reach Guatemala. La Aurora International Airport is your best bet to get into Guatemala. You can also fly to San Diego and go by road to Guatemala City. There are plenty of airlines operating in and out of Guatemala. You can also enter by road via El Salvador, Mexico or Honduras. Rent a car but you will need to produce a proof of a visa by the immigration officers, so keep it handy. You can also take a bus from the aforementioned cities. Consider getting in via boat from Puerto Barrios, Livingston, Punta Gorda and Beliza. The best way to get around is by availing the intercity buses here as they are highly reliable and frequent. There are chicken buses as well as camionetas( the local word for buses). If you want to go to the rural areas, then opt for picops. You can otherwise rent a car and also visit by van.
Hotels and Food
There are plenty of budget, mid range and luxury accommodations available at different places here. But remember to book them well in advance. Another thing is that you will get a decently prices meal at most places. Remember to try out Kaq Ik, Pepián, Jocon, Quichom,Tortillas as well as Churrascos that mark the local foods here.
Searching for something specific?