Fenwick Tower
Book Now
Book Now
Book Now
Show More
About Fenwick Tower, Halifax
Fenwick Tower is a residential apartment building in the south end of Halifax, Nova Scotia, Canada. At 98 metres and 33 storeys in height, it is the tallest building in Atlantic Canada and the tallest residential structure in Canada east of Montreal.
Wikipedia
Overview of Fenwick Tower
Walking past the city of Halifax, you will come across Fenwick Tower. On your trip to Halifax, you can consider a quick visit to Fenwick Tower. Use this comprehensive guide to plan your visit to Fenwick Tower and you'll thank us later!
Fenwick Tower is not one of the most important things to do in Halifax like Halifax Public Gardens, Halifax Citadel National Historic Site Of Canada, Maritime Museum Of The Atlantic, Canadian Museum Of Immigration At Pier 21 and Halifax Waterfront Boardwalk.
Top rated Halifax tours do not include Fenwick Tower in their schedule, you can add it to your plan anyway.
More about Halifax
Make your visit suitable to your interest, use Halifax trip planner for personalization.
You won't miss your home when in Halifax, hotels in Halifax like Halifax Waverley Inn, Garden South Park Inn and Cambridge Suites Hotel Halifax offer some of the best places to stay in the city.
Draft the best Halifax vacation packages using ideal templates offered by TripHobo. Also explore how to reach Halifax on the go!
Address: 5599 Fenwick St, Halifax, NS B3H, Canada
Added 22 times in trip plans
Try TripHobo Trip Planner
Book Fenwick Tower Tickets And Tours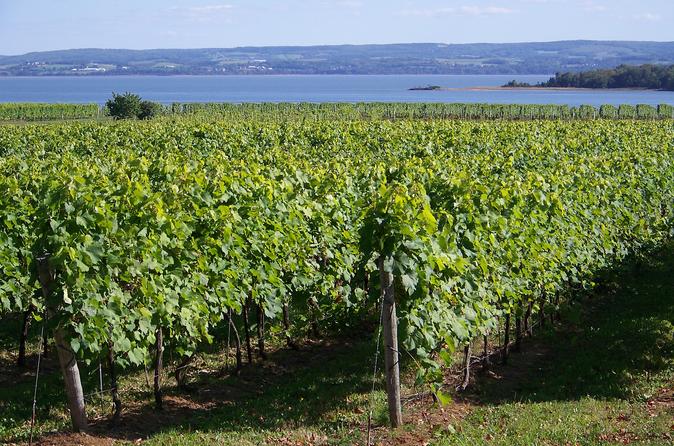 While in Halifax, take a day trip to Annapolis Valley, Nova Scotia's premier wine and food destination whose beautiful scenery will delight you. Visit three wineries for vineyard tours and wine tastings before enjoying a gourmet lunch. Then, head to Fox Hill Cheese House and Tangled Garden to sample artisan cheeses and unique jams, mustards and chutneys. Foodies and wine lovers will love this small-group tour, led by a local guide. This small-group tour is limited to eight people, ensuring a more personalized experience.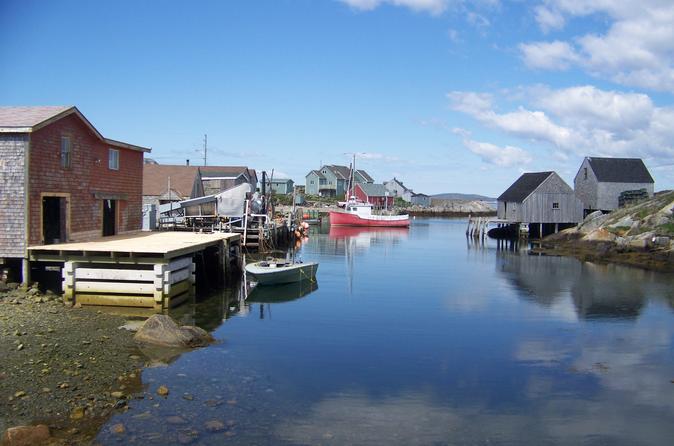 Visit the famous fishing village and lighthouse of Peggy's Cove, enjoy a tasty lobster roll lunch overlooking a pretty inlet, and learn about the history in and around Halifax that other tours just can't offer!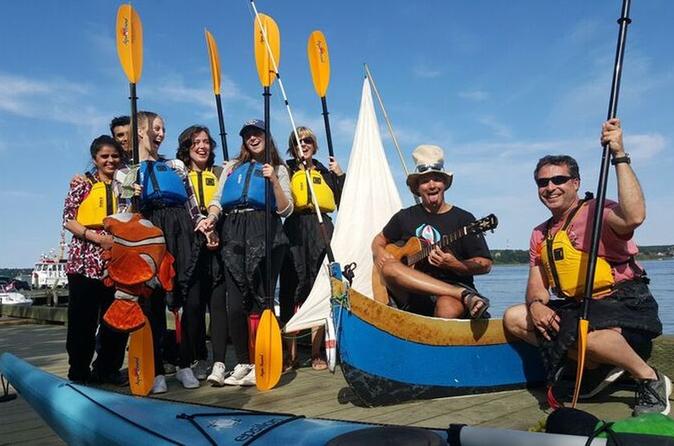 Jump-start your day with a 4-hour kayaking adventure in Halifax! Enjoy an invigorating morning paddle, followed by a delicious rooftop breakfast at Seaport Market, which overlooks the Halifax harbourfront and Georges Island.
Share your experience - Rate Fenwick Tower, Halifax
Fenwick Tower has been like a father to me for a long time, although I've never had the pleasure of actually living within its walls. One thing about Fenwick Tower is the elevators always have random, miscellaneous items within them. It's like spinning a roulette every time you hit that red button where a directional arrow once used to be! Why, one time when I took my friends couch cushion pillow and headed for the mailbox area by the doors to rest my weary head, those magnificent elevator doors opened to reveal a mattress sprawled across its floor! Let's just say the Public Transit that takes you to dreamland picked me up rather quickly that night! Ha-ha! (If only our own Public Transit in Halifax could follow suit, can I get an amen fellow sidewalk inhabitants?) At the end of each night, I rest my head knowing that the mighty Fenwick Tower looms overtop of my residence, protecting us from danger. And if evil does indeed decide to show its sinister snarl in the late night hour, we can have faith that our protector, oh great Fenwick, will drop construction materials and debris down from above, instantly killing any evildoers it may land upon. Another great thing about Fenwick Tower is if you're feeling exotic, try hitting every floor's button on the elevator on your list way up the tower. As the doors open on each floor, your nose will be pampered to a different scent each time! If fortune truly favors you, a stray beer can or soda pop bottle will be left behind in the elevators, patiently waiting for a needing set of lips to embrace what's left within. Nothing is more refreshing before going to a sacrificial sheep slaughter at your buddies apartment then a quick swig of the city's own; Alexander Keith's! Fenwick would be receiving 5 stars in this review had I have written it a month prior. As any resident or Fenwick guest would know, the balconies are undergoing construction. What was once a safe haven for friendly horseplay and beach balls is now a treacherous ravine that only spells everlasting doom. What was once a frivolous jest became a frequent hobby; bringing my pet canary over to my comrades apartment for some good old fashioned tea and pretzels. My canary, whom I had named after my favorite Looney Tunes character, Yosemite Sam, would often fly carelessly out on the balcony, his bottom too wide to slide through the black mesh that once separated each apartment from the acursed outside world. Before I knew of the ongoing construction on the balcony, I had slid the door open to allow Yosemite Sam some leisure time. That mistake cost me the most cherished friend I've ever had. Yosemite Sam took to the open skies and never once looked back. Once he tired of flying, he had no where to perch, and my fat, feathered angel plummeted to the Earth below from the 9th floor. Like I said, if I hadn't lost my friend Fenwick Tower would have received 5 stars on this review. Other than that everything is perfect, keep up the good work!

Read more

The staff at Fenwick Towers are extremely helpful and accommodating. I have lived here for over a year, really enjoyed it, and will stay as long as I am still in Halifax. The views are amazing, the apartments are spacious and get a ton of natural light. I have dogs and the building is totally pet friendly, which is rare in Halifax. The location is great - close to all the universities, downtown, and point pleasant park. Excellent value for your money.

Read more

Really hard to live in. I picked this building because of the location, the good price and how decent the showcase rooms looked. Boy was I wrong..We moved in and right away had a window draft, mold, and bug problem. Dont bother requesting a work order too, because it whont ever get done. In the middle of last year they started construction which has completly rendered the building intolleratable. They got me and my roomate to sign another years contract by saying they'd move us downstairs "away from the construction". But as soon as we packed and moved everything down, the constuction followed to right over our heads again. Elevators never work or are packed with construction workers, and almost all notices are given last minute saying there will be water line cuts, people removing part of your home, or needing you to move furniture around for bug inspection. If you value arriving to school/work on time, and don't want to live in an unlivable enviroment. Find another location to live.

Read more

Fenwick tower is an Halifax icon.. being the tallest building east of Monreal of course. unfortunately it looks like it was built in East Berlin under the iron curtain. Its a Soviet style structure that really doesn't fit in with the new and upcoming modern architecture that all the new condo buildings in Halifax seem to have

, dmged room, dirty room, pets shet on the floor, didnt even clean when i move in ,also find bed bugs in the room, worst apartment ever
Read all reviews