Best Time To Visit Havana
Explore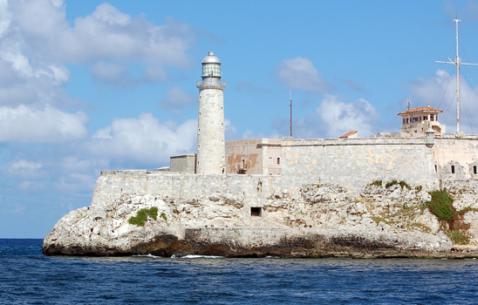 Best Time To Go To Havana
Cuba is blessed with great weather. The weather is quite mild and pleasant throughout the year so you can travel to it almost at any time. Here is a rough guide to the weather:
Winter: The winter months are actually quite warm so winter is not a bad time to visit either. The weather is not harsh and quite pleasant. If you are not a huge fan of the sunny shores, winter might be the ideal time to go.
Summer: Summer is perhaps the best time to visit and also the peak tourist season. The sunny days suit an idyllic beach holiday. But there will be a considerable amount of crowds during this time as well.
Hurricane Season: Cuba is known to have the occasional hurricane. For hurricane threats, September and October are the worst months. So if you are worried avoid these two months.
Best time to go to Havana Attractions

: Everyday 11:00 AM - 10:00 PM
: Everyday 11:00 AM - 10:00 PM
: Everyday 11:00 AM - 10:00 PM
: Everyday 11:00 AM - 10:00 PM
: Everyday 11:00 AM - 10:00 PM
: Everyday 11:00 AM - 10:00 PM
: Everyday 11:00 AM - 10:00 PM
: Everyday 11:00 AM - 10:00 PM
: Everyday 11:00 AM - 10:00 PM
: Everyday 11:00 AM - 10:00 PM
: Everyday 11:00 AM - 10:00 PM
: Everyday 11:00 AM - 10:00 PM

: Everyday 10:00 AM - 9:00 PM
: Everyday 10:00 AM - 9:00 PM
: Everyday 10:00 AM - 9:00 PM
: Everyday 10:00 AM - 9:00 PM
: Everyday 10:00 AM - 9:00 PM
: Everyday 10:00 AM - 9:00 PM
: Everyday 10:00 AM - 9:00 PM
: Everyday 10:00 AM - 9:00 PM
: Everyday 10:00 AM - 9:00 PM
: Everyday 10:00 AM - 9:00 PM
: Everyday 10:00 AM - 9:00 PM
: Everyday 10:00 AM - 9:00 PM

: Tuesday to Sunday 10:00 AM - 5:00 PM
: Tuesday to Sunday 10:00 AM - 5:00 PM
: Tuesday to Sunday 10:00 AM - 5:00 PM
: Tuesday to Sunday 10:00 AM - 5:00 PM
: Tuesday to Sunday 10:00 AM - 5:00 PM
: Tuesday to Sunday 10:00 AM - 5:00 PM
: Tuesday to Sunday 10:00 AM - 5:00 PM
: Tuesday to Sunday 10:00 AM - 5:00 PM
: Tuesday to Sunday 10:00 AM - 5:00 PM
: Tuesday to Sunday 10:00 AM - 5:00 PM
: Tuesday to Sunday 10:00 AM - 5:00 PM
: Tuesday to Sunday 10:00 AM - 5:00 PM

: Everyday 10:00 AM - 4:00 PM
: Everyday 10:00 AM - 4:00 PM
: Everyday 10:00 AM - 4:00 PM
: Everyday 10:00 AM - 4:00 PM
: Everyday 10:00 AM - 4:00 PM
: Everyday 10:00 AM - 4:00 PM
: Everyday 10:00 AM - 4:00 PM
: Everyday 10:00 AM - 4:00 PM
: Everyday 10:00 AM - 4:00 PM
: Everyday 10:00 AM - 4:00 PM
: Everyday 10:00 AM - 4:00 PM
: Everyday 10:00 AM - 4:00 PM

: Everyday 9:00 AM - 9:00 PM
: Everyday 9:00 AM - 9:00 PM
: Everyday 9:00 AM - 9:00 PM
: Everyday 9:00 AM - 9:00 PM
: Everyday 9:00 AM - 9:00 PM
: Everyday 9:00 AM - 9:00 PM
: Everyday 9:00 AM - 9:00 PM
: Everyday 9:00 AM - 9:00 PM
: Everyday 9:00 AM - 9:00 PM
: Everyday 9:00 AM - 9:00 PM
: Everyday 9:00 AM - 9:00 PM
: Everyday 9:00 AM - 9:00 PM

: Everyday 8:00 AM - 11:00 PM
: Everyday 8:00 AM - 11:00 PM
: Everyday 8:00 AM - 11:00 PM
: Everyday 8:00 AM - 11:00 PM
: Everyday 8:00 AM - 11:00 PM
: Everyday 8:00 AM - 11:00 PM
: Everyday 8:00 AM - 11:00 PM
: Everyday 8:00 AM - 11:00 PM
: Everyday 8:00 AM - 11:00 PM
: Everyday 8:00 AM - 11:00 PM
: Everyday 8:00 AM - 11:00 PM
: Everyday 8:00 AM - 11:00 PM

: Monday to Saturday 10:00 AM - 6:00 PM
: Monday to Saturday 10:00 AM - 6:00 PM
: Monday to Saturday 10:00 AM - 6:00 PM
: Monday to Saturday 10:00 AM - 6:00 PM
: Monday to Saturday 10:00 AM - 6:00 PM
: Monday to Saturday 10:00 AM - 6:00 PM
: Monday to Saturday 10:00 AM - 6:00 PM
: Monday to Saturday 10:00 AM - 6:00 PM
: Monday to Saturday 10:00 AM - 6:00 PM
: Monday to Saturday 10:00 AM - 6:00 PM
: Monday to Saturday 10:00 AM - 6:00 PM
: Monday to Saturday 10:00 AM - 6:00 PM

: Everyday 9:00 AM - 8:00 PM
: Everyday 9:00 AM - 8:00 PM
: Everyday 9:00 AM - 8:00 PM
: Everyday 9:00 AM - 8:00 PM
: Everyday 9:00 AM - 8:00 PM
: Everyday 9:00 AM - 8:00 PM
: Everyday 9:00 AM - 8:00 PM
: Everyday 9:00 AM - 8:00 PM
: Everyday 9:00 AM - 8:00 PM
: Everyday 9:00 AM - 8:00 PM
: Everyday 9:00 AM - 8:00 PM
: Everyday 9:00 AM - 8:00 PM

: Everyday 8:00 AM - 9:00 PM
: Everyday 8:00 AM - 9:00 PM
: Everyday 8:00 AM - 9:00 PM
: Everyday 8:00 AM - 9:00 PM
: Everyday 8:00 AM - 9:00 PM
: Everyday 8:00 AM - 9:00 PM
: Everyday 8:00 AM - 9:00 PM
: Everyday 8:00 AM - 9:00 PM
: Everyday 8:00 AM - 9:00 PM
: Everyday 8:00 AM - 9:00 PM
: Everyday 8:00 AM - 9:00 PM
: Everyday 8:00 AM - 9:00 PM

: Everyday 7:00 AM - 10:00 PM
: Everyday 7:00 AM - 10:00 PM
: Everyday 7:00 AM - 10:00 PM
: Everyday 7:00 AM - 10:00 PM
: Everyday 7:00 AM - 10:00 PM
: Everyday 7:00 AM - 10:00 PM
: Everyday 7:00 AM - 10:00 PM
: Everyday 7:00 AM - 10:00 PM
: Everyday 7:00 AM - 10:00 PM
: Everyday 7:00 AM - 10:00 PM
: Everyday 7:00 AM - 10:00 PM
: Everyday 7:00 AM - 10:00 PM

: Everyday 10:00 AM - 5:00 PM
: Everyday 10:00 AM - 5:00 PM
: Everyday 10:00 AM - 5:00 PM
: Everyday 10:00 AM - 5:00 PM
: Everyday 10:00 AM - 5:00 PM
: Everyday 10:00 AM - 5:00 PM
: Everyday 10:00 AM - 5:00 PM
: Everyday 10:00 AM - 5:00 PM
: Everyday 10:00 AM - 5:00 PM
: Everyday 10:00 AM - 5:00 PM
: Everyday 10:00 AM - 5:00 PM
: Everyday 10:00 AM - 5:00 PM

: Everyday 9:00 AM - 10:30 AM
: Everyday 9:00 AM - 10:30 AM
: Everyday 9:00 AM - 10:30 AM
: Everyday 9:00 AM - 10:30 AM
: Everyday 9:00 AM - 10:30 AM
: Everyday 9:00 AM - 10:30 AM
: Everyday 9:00 AM - 10:30 AM
: Everyday 9:00 AM - 10:30 AM
: Everyday 9:00 AM - 10:30 AM
: Everyday 9:00 AM - 10:30 AM
: Everyday 9:00 AM - 10:30 AM
: Everyday 9:00 AM - 10:30 AM

: Everyday 10:00 AM - 4:00 PM
: Everyday 10:00 AM - 4:00 PM
: Everyday 10:00 AM - 4:00 PM
: Everyday 10:00 AM - 4:00 PM
: Everyday 10:00 AM - 4:00 PM
: Everyday 10:00 AM - 4:00 PM
: Everyday 10:00 AM - 4:00 PM
: Everyday 10:00 AM - 4:00 PM
: Everyday 10:00 AM - 4:00 PM
: Everyday 10:00 AM - 4:00 PM
: Everyday 10:00 AM - 4:00 PM
: Everyday 10:00 AM - 4:00 PM

: Monday to Saturday 10:00 AM - 5:00 PM; Sunday 10:30 AM - 5:00 PM
: Monday to Saturday 10:00 AM - 5:00 PM; Sunday 10:30 AM - 5:00 PM
: Monday to Saturday 10:00 AM - 5:00 PM; Sunday 10:30 AM - 5:00 PM
: Monday to Saturday 10:00 AM - 5:00 PM; Sunday 10:30 AM - 5:00 PM
: Monday to Saturday 10:00 AM - 5:00 PM; Sunday 10:30 AM - 5:00 PM
: Monday to Saturday 10:00 AM - 5:00 PM; Sunday 10:30 AM - 5:00 PM
: Monday to Saturday 10:00 AM - 5:00 PM; Sunday 10:30 AM - 5:00 PM
: Monday to Saturday 10:00 AM - 5:00 PM; Sunday 10:30 AM - 5:00 PM
: Monday to Saturday 10:00 AM - 5:00 PM; Sunday 10:30 AM - 5:00 PM
: Monday to Saturday 10:00 AM - 5:00 PM; Sunday 10:30 AM - 5:00 PM
: Monday to Saturday 10:00 AM - 5:00 PM; Sunday 10:30 AM - 5:00 PM
: Monday to Saturday 10:00 AM - 5:00 PM; Sunday 10:30 AM - 5:00 PM

: Monday to Saturday 9:00 AM - 5:00 PM; Sunday 8:00 AM - 11:00 AM
: Monday to Saturday 9:00 AM - 11:00 AM; Sunday 8:00 AM - 11:00 AM
: Monday to Saturday 9:00 AM - 11:00 AM; Sunday 8:00 AM - 11:00 AM
: Monday to Saturday 9:00 AM - 11:00 AM; Sunday 8:00 AM - 11:00 AM
: Monday to Saturday 9:00 AM - 11:00 AM; Sunday 8:00 AM - 11:00 AM
: Monday to Saturday 9:00 AM - 11:00 AM; Sunday 8:00 AM - 11:00 AM
: Monday to Saturday 9:00 AM - 11:00 AM; Sunday 8:00 AM - 11:00 AM
: Monday to Saturday 9:00 AM - 11:00 AM; Sunday 8:00 AM - 11:00 AM
: Monday to Saturday 9:00 AM - 11:00 AM; Sunday 8:00 AM - 11:00 AM
: Monday to Saturday 9:00 AM - 11:00 AM; Sunday 8:00 AM - 11:00 AM
: Monday to Saturday 9:00 AM - 11:00 AM; Sunday 8:00 AM - 11:00 AM
: Monday to Saturday 9:00 AM - 11:00 AM; Sunday 8:00 AM - 11:00 AM

: Tuesday to Saturday 7:00 AM - 11:00 AM; Sunday 8:00 AM - 11:00 AM
: Tuesday to Saturday 7:00 AM - 11:00 AM; Sunday 8:00 AM - 11:00 AM
: Tuesday to Saturday 7:00 AM - 11:00 AM; Sunday 8:00 AM - 11:00 AM
: Tuesday to Saturday 7:00 AM - 11:00 AM; Sunday 8:00 AM - 11:00 AM
: Tuesday to Saturday 7:00 AM - 11:00 AM; Sunday 8:00 AM - 11:00 AM
: Tuesday to Saturday 7:00 AM - 11:00 AM; Sunday 8:00 AM - 11:00 AM
: Tuesday to Saturday 7:00 AM - 11:00 AM; Sunday 8:00 AM - 11:00 AM
: Tuesday to Saturday 7:00 AM - 11:00 AM; Sunday 8:00 AM - 11:00 AM
: Tuesday to Saturday 7:00 AM - 11:00 AM; Sunday 8:00 AM - 11:00 AM
: Tuesday to Saturday 7:00 AM - 11:00 AM; Sunday 8:00 AM - 11:00 AM
: Tuesday to Saturday 7:00 AM - 11:00 AM; Sunday 8:00 AM - 11:00 AM
: Tuesday to Saturday 7:00 AM - 11:00 AM; Sunday 8:00 AM - 11:00 AM

: Monday to Wednesday 10:00 AM - 5:00 PM; Thursday to Sunday 10:00 AM - 4:00 PM
: Monday to Wednesday 10:00 AM - 5:00 PM; Thursday to Sunday 10:00 AM - 4:00 PM
: Monday to Wednesday 10:00 AM - 5:00 PM; Thursday to Sunday 10:00 AM - 4:00 PM
: Monday to Wednesday 10:00 AM - 5:00 PM; Thursday to Sunday 10:00 AM - 4:00 PM
: Monday to Wednesday 10:00 AM - 5:00 PM; Thursday to Sunday 10:00 AM - 4:00 PM
: Monday to Wednesday 10:00 AM - 5:00 PM; Thursday to Sunday 10:00 AM - 4:00 PM
: Monday to Wednesday 10:00 AM - 5:00 PM; Thursday to Sunday 10:00 AM - 4:00 PM
: Monday to Wednesday 10:00 AM - 5:00 PM; Thursday to Sunday 10:00 AM - 4:00 PM
: Monday to Wednesday 10:00 AM - 5:00 PM; Thursday to Sunday 10:00 AM - 4:00 PM
: Monday to Wednesday 10:00 AM - 5:00 PM; Thursday to Sunday 10:00 AM - 4:00 PM
: Monday to Wednesday 10:00 AM - 5:00 PM; Thursday to Sunday 10:00 AM - 4:00 PM
: Monday to Wednesday 10:00 AM - 5:00 PM; Thursday to Sunday 10:00 AM - 4:00 PM

: Everyday 10:00 AM - 4:00 PM
: Everyday 10:00 AM - 4:00 PM
: Everyday 10:00 AM - 4:00 PM
: Everyday 10:00 AM - 4:00 PM
: Everyday 10:00 AM - 4:00 PM
: Everyday 10:00 AM - 4:00 PM
: Everyday 10:00 AM - 4:00 PM
: Everyday 10:00 AM - 4:00 PM
: Everyday 10:00 AM - 4:00 PM
: Everyday 10:00 AM - 4:00 PM
: Everyday 10:00 AM - 4:00 PM
: Everyday 10:00 AM - 4:00 PM

: Tuesday to Saturday 10:00 AM - 5:00 PM; Sunday 10:00 AM - 1:00 PM
: Tuesday to Saturday 10:00 AM - 5:00 PM; Sunday 10:00 AM - 1:00 PM
: Tuesday to Saturday 10:00 AM - 5:00 PM; Sunday 10:00 AM - 1:00 PM
: Tuesday to Saturday 10:00 AM - 5:00 PM; Sunday 10:00 AM - 1:00 PM
: Tuesday to Saturday 10:00 AM - 5:00 PM; Sunday 10:00 AM - 1:00 PM
: Tuesday to Saturday 10:00 AM - 5:00 PM; Sunday 10:00 AM - 1:00 PM
: Tuesday to Saturday 10:00 AM - 5:00 PM; Sunday 10:00 AM - 1:00 PM
: Tuesday to Saturday 10:00 AM - 5:00 PM; Sunday 10:00 AM - 1:00 PM
: Tuesday to Saturday 10:00 AM - 5:00 PM; Sunday 10:00 AM - 1:00 PM
: Tuesday to Saturday 10:00 AM - 5:00 PM; Sunday 10:00 AM - 1:00 PM
: Tuesday to Saturday 10:00 AM - 5:00 PM; Sunday 10:00 AM - 1:00 PM
: Tuesday to Saturday 10:00 AM - 5:00 PM; Sunday 10:00 AM - 1:00 PM

: Friday to Sunday 8:30 PM - 10:00 PM
: Friday to Sunday 8:30 PM - 10:00 PM
: Friday to Sunday 8:30 PM - 10:00 PM
: Friday to Sunday 8:30 PM - 10:00 PM
: Friday to Sunday 8:30 PM - 10:00 PM
: Friday to Sunday 8:30 PM - 10:00 PM
: Friday to Sunday 8:30 PM - 10:00 PM
: Friday to Sunday 8:30 PM - 10:00 PM
: Friday to Sunday 8:30 PM - 10:00 PM
: Friday to Sunday 8:30 PM - 10:00 PM
: Friday to Sunday 8:30 PM - 10:00 PM
: Friday to Sunday 8:30 PM - 10:00 PM

: Everyday 9:00 AM - 7:00 PM
: Everyday 9:00 AM - 7:00 PM
: Everyday 9:00 AM - 7:00 PM
: Everyday 9:00 AM - 7:00 PM
: Everyday 9:00 AM - 7:00 PM
: Everyday 9:00 AM - 7:00 PM
: Everyday 9:00 AM - 7:00 PM
: Everyday 9:00 AM - 7:00 PM
: Everyday 9:00 AM - 7:00 PM
: Everyday 9:00 AM - 7:00 PM
: Everyday 9:00 AM - 7:00 PM
: Everyday 9:00 AM - 7:00 PM

: Everyday 24 Hrs
: Everyday 24 Hrs
: Everyday 24 Hrs
: Everyday 24 Hrs
: Everyday 24 Hrs
: Everyday 24 Hrs
: Everyday 24 Hrs
: Everyday 24 Hrs
: Everyday 24 Hrs
: Everyday 24 Hrs
: Everyday 24 Hrs
: Everyday 24 Hrs

: Everyday 24 Hrs
: Everyday 24 Hrs
: Everyday 24 Hrs
: Everyday 24 Hrs
: Everyday 24 Hrs
: Everyday 24 Hrs
: Everyday 24 Hrs
: Everyday 24 Hrs
: Everyday 24 Hrs
: Everyday 24 Hrs
: Everyday 24 Hrs
: Everyday 24 Hrs

: Everyday 24 Hrs
: Everyday 24 Hrs
: Everyday 24 Hrs
: Everyday 24 Hrs
: Everyday 24 Hrs
: Everyday 24 Hrs
: Everyday 24 Hrs
: Everyday 24 Hrs
: Everyday 24 Hrs
: Everyday 24 Hrs
: Everyday 24 Hrs
: Everyday 24 Hrs

: Everyday 24 Hrs
: Everyday 24 Hrs
: Everyday 24 Hrs
: Everyday 24 Hrs
: Everyday 24 Hrs
: Everyday 24 Hrs
: Everyday 24 Hrs
: Everyday 24 Hrs
: Everyday 24 Hrs
: Everyday 24 Hrs
: Everyday 24 Hrs
: Everyday 24 Hrs

: Everyday 24 Hrs
: Everyday 24 Hrs
: Everyday 24 Hrs
: Everyday 24 Hrs
: Everyday 24 Hrs
: Everyday 24 Hrs
: Everyday 24 Hrs
: Everyday 24 Hrs
: Everyday 24 Hrs
: Everyday 24 Hrs
: Everyday 24 Hrs
: Everyday 24 Hrs

: Everyday 24 Hrs
: Everyday 24 Hrs
: Everyday 24 Hrs
: Everyday 24 Hrs
: Everyday 24 Hrs
: Everyday 24 Hrs
: Everyday 24 Hrs
: Everyday 24 Hrs
: Everyday 24 Hrs
: Everyday 24 Hrs
: Everyday 24 Hrs
: Everyday 24 Hrs

: Everyday 24 Hrs
: Everyday 24 Hrs
: Everyday 24 Hrs
: Everyday 24 Hrs
: Everyday 24 Hrs
: Everyday 24 Hrs
: Everyday 24 Hrs
: Everyday 24 Hrs
: Everyday 24 Hrs
: Everyday 24 Hrs
: Everyday 24 Hrs
: Everyday 24 Hrs

: Everyday 24 Hrs
: Everyday 24 Hrs
: Everyday 24 Hrs
: Everyday 24 Hrs
: Everyday 24 Hrs
: Everyday 24 Hrs
: Everyday 24 Hrs
: Everyday 24 Hrs
: Everyday 24 Hrs
: Everyday 24 Hrs
: Everyday 24 Hrs
: Everyday 24 Hrs

: Everyday 24 Hrs
: Everyday 24 Hrs
: Everyday 24 Hrs
: Everyday 24 Hrs
: Everyday 24 Hrs
: Everyday 24 Hrs
: Everyday 24 Hrs
: Everyday 24 Hrs
: Everyday 24 Hrs
: Everyday 24 Hrs
: Everyday 24 Hrs
: Everyday 24 Hrs