Address:

Route de Calais, 59820 Gravelines, France

Ticket Price:

Free

Tags:

Amusement Park, Point Of Interest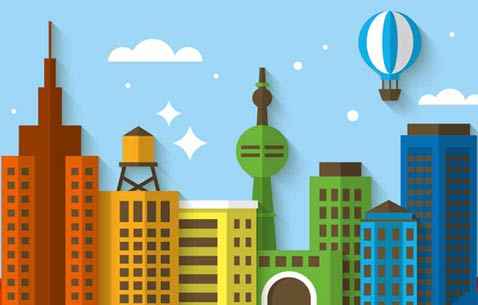 Association Tourville is a part of Gravelines in the country of France. On this page, you can find everything related to Association Tourville including its address, phone number, ticket price, opening hours and also its location on the map. Our page will guide you for the best possible experience whilst exploring Gravelines for a comfortable trip.
If there is any additional information that needs to be here regarding Association Tourville or if you have any additional queries, these can be addressed to the TripHobo team that will do its best to keep information about Association Tourville to date and accurate, taking into consideration your input.
From hundreds of itineraries, made by users and Travel Experts alike, you can choose the perfect one to plan your trip to Gravelines that also includes Association Tourville. If not, create and even contribute to awesome Gravelines itineraries with the entire community. In addition to Association Tourville, you can add other attractions of Gravelines as you like and customize to your own liking. Check out the Gravelines trip planner to start now!
We also provide information like public services (police, fire stations, etc.) nearby to Association Tourville for emergencies as well as public transport that will make it easy for your trip. For a quick trip to the bank, ATMs or internet cafes, you can look no further. If you are on a prolonged stay, we provide accommodations from multiple vendors like Airbnb, Booking.com, Agoda, etc. Your stay will be even more joyful once you explore tours selected specially for Association Tourville from multiple vendors like Viator, Get Your Guide, Musement and counting!
Want to satiate your taste buds after a tiring trip? Find information about local cuisine that include refreshers like drinks, desserts or a quick coffee. Or find a location to grab a quick bite special to Association Tourville, Gravelines. Maybe you want to party? Find information of the nearest diners to hang out with your friends and family. Don't forget to check other things to do in Gravelines to make the most of your journey to Gravelines.
Worried about the budget cost? Check out the complete estimated budget for your trip to Association Tourville, Gravelines to plan a hassle-free journey! Or you can check our smart itinerary planner that calculates the budget on the fly as you add more attractions from Gravelines to your liking. If you have no constraints, better yet, let our automatic itinerary Gravelines planner feature take care of your needs wherein the most perfect trip plan to Association Tourville, Gravelines will be generated automatically for the best experience!
If you are on a cross country trip around France, check our France trip planner that'll cater to your adventurous needs! Explore just more than Gravelines where other cities are waiting to be discovered by you and come across the diversity of France in its full glory.
Association Tourville Address: Route de Calais, 59820 Gravelines, France
Association Tourville Price: Free
Try the best online travel planner to plan your travel itinerary!
Are you associated with this business? Get in Touch
In this shipyard the Jean Bart is being built by a team of dedicated carpenters and a blacksmith. This is well worth a visit; a restaurant and a bar serve tasty homemade food and refreshments.

Passionate people with a truly awesome project. I'll be happy to go back every few years to see how they are getting on.

An enjoyable day out with a fascinating tour.

Excellent traditional food and service. Many thanks to you all

Schitterend project.. Meer dan het bezoeken waard. Hier blijf je terugkomen
Read all reviews
BNP Paribas

13 place Charles Valentin

Crédit du Nord

1 rue Louis Pasteur

Crédit Agricole

15 place Albert Denvers

Crédit Mutuel

12 rue Louis Pasteur

Banque Populaire du Nord

1 place Charles Valentin

Caisse d'Epargne Nord France Europe

5 rue Pasteur
View On Map
Pharmacie du Centre

4 rue de Calais

Dormieu Françoise

16 rue Léon Blum

Pharmacie du Phare

8 rue Pierre Brossolette

Pharmacie Lemaire

28 rue du Maréchal Foch

Lacheré Elisabeth

boulevard de l'Europe

Rommens Pierre

70-72 70 avenue Leon Jouhaux
View On Map
Le Queen Mary

7 place Charles Valentin

Sarl du Sainte Cecile

5 rue Leon Blum

Le Père Tranquille

10 boulevard de l'Est

Bollengier Monique

63 avenue Léon Jouhaux

L' Evasion

4358 route de Gravelines

S.D.F.B

1 rue des Islandais
View On Map
La Citadelle

9 place de l'Esplanade
View On Map
Epi et Chocolat

1 place Joseph Lepretre

Blas Boulangerie Patisserie

8 rue Léon Blum

Licour Bernard

7 rue Louis Pasteur

Boulangerie Wascat Patrice

19 rue Pierre Brossolette

Au Krousty Chaud

2 place Joseph Leprêtre

Barbier Michael

1 rue du Calvaire
View On Map
Le Palm Beach

2 boulevard de l'Est

Le Sebastien

4 place Joseph Leprêtre

Au Bon Accueil

9 place du Docteur Calmette

Dutas Michelle

3 boulevard Carnot

Daddy Cool

44 avenue Léon Jouhaux

Le Dundee

3 boulevard Carnot
View On Map
Le 116

1 boulevard de l'Est

La Symphonie

10 rue de la République

Le Domaine de la Petite Métisse

37 rue du Pont de Pierre

Au Cap Compas

quai Ouest Bassin Vauban

Restaurant Scolaire Varennes

place de l'Esplanade

Barnes Co

37 rue du Pont de Pierre
View On Map
André Remy

24 boulevard François Leveque

La cuisine du terroir

2 Square André Lenôtre
View On Map
Au Retour d'Islande

34 place Calmette

A la Ville de Gravelines

13 Bis place Charles Valentin

Aux Quatre Coins du Monde

18 place du Docteur Calmette

Le Miam

75 avenue Léon Jouhaux

Pizza City

29 Ter place du Docteur Calmette

Le Kiosque A Pizzas

allée des Peupliers
View On Map
Le Turbot

26 rue de Dunkerque

L'Arlequin

31 place du Docteur Calmette

L'univers

8 avenue du Calvaire

Restaurant la Scierie

3739 route de Gravelines

Bistrot Gourmet

2 Place. Albert Denvers

Milliot Butez

11 avenue du Onze Novembre
View On Map
Wadoux Julien

26 boulevard Carnot

Opale Pizzas

121 Bis route Nationale

Point Chaud Lero

54 avenue Leon Jouhaux

Pizza des Huttes

2 bis, rue Jean Jaurès

Le Living

7 rue Léon Blum
View On Map
Au Retour d'Islande

34 place du Docteur Calmette
View On Map
Station-service TOTAL

40 rue des Nations Unies

Total

40 route de Dunkerque
View On Map
L'Etoile du Nord

10 Bis boulevard de l'Est
View On Map
Show More