Best Time To Visit Highlands Ranch
Explore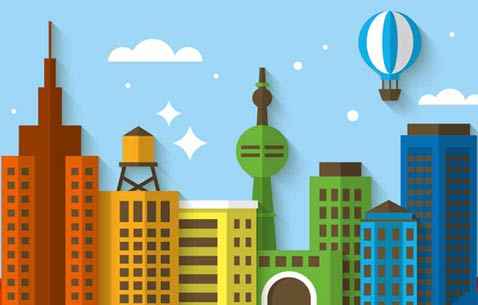 Best Time To Go To Highlands Ranch
The weather of Highlands Ranch remains cool throughout the year. The tourists can enjoy snow activities in winters.
Winter: The winter season lasts between the months of November to February. The city faces heavy snowfall during this season and the temperatures near freezing point. The mountains though get covered in snow. It is perfectly good season to go to Highlands Ranch for adventure sports on the hills.
Fall: The autumn season lasts between September and October. The weather in Highlands Ranch is cool, with temperatures soaring not too high or going too low.
Spring: The spring season lasts between the months of March to May. The snow starts to melt in this season and the weather and scenery bursts into colors like never before. This is the ideal time for people who wish to ski.
So, the best time to visit Highlands Ranch is in the months of September to October and March to May.
Best time to go to Highlands Ranch Attractions

: Monday to Friday 9:00 AM - 10:00 PM; Saturday 8:00 AM - 8:00 PM; Sunday 10:00 AM - 8:00 PM
: Monday to Friday 9:00 AM - 10:00 PM; Saturday 8:00 AM - 8:00 PM; Sunday 10:00 AM - 8:00 PM
: Monday to Friday 9:00 AM - 10:00 PM; Saturday 8:00 AM - 8:00 PM; Sunday 10:00 AM - 8:00 PM
: Monday to Friday 9:00 AM - 10:00 PM; Saturday 8:00 AM - 8:00 PM; Sunday 10:00 AM - 8:00 PM
: Monday to Friday 9:00 AM - 10:00 PM; Saturday 8:00 AM - 8:00 PM; Sunday 10:00 AM - 8:00 PM
: Monday to Friday 9:00 AM - 10:00 PM; Saturday 8:00 AM - 8:00 PM; Sunday 10:00 AM - 8:00 PM
: Monday to Friday 9:00 AM - 10:00 PM; Saturday 8:00 AM - 8:00 PM; Sunday 10:00 AM - 8:00 PM
: Monday to Friday 9:00 AM - 10:00 PM; Saturday 8:00 AM - 8:00 PM; Sunday 10:00 AM - 8:00 PM
: Monday to Friday 9:00 AM - 10:00 PM; Saturday 8:00 AM - 8:00 PM; Sunday 10:00 AM - 8:00 PM
: Monday to Friday 9:00 AM - 10:00 PM; Saturday 8:00 AM - 8:00 PM; Sunday 10:00 AM - 8:00 PM
: Monday to Friday 9:00 AM - 10:00 PM; Saturday 8:00 AM - 8:00 PM; Sunday 10:00 AM - 8:00 PM
: Monday to Friday 9:00 AM - 10:00 PM; Saturday 8:00 AM - 8:00 PM; Sunday 10:00 AM - 8:00 PM

: Monday to Friday 00:1 AM - 2:00 AM; Monday to Friday 00:1 AM - 2:00 AM | 2:00 PM - 11:59 PM; Saturday, Sunday 00:1 AM - 2:00 AM; Saturday, Sunday 00:1 AM - 2:00 AM | 11:00 AM - 11:59 PM
: Monday to Friday 00:1 AM - 2:00 AM; Monday to Friday 00:1 AM - 2:00 AM | 2:00 PM - 11:59 PM; Saturday, Sunday 00:1 AM - 2:00 AM; Saturday, Sunday 00:1 AM - 2:00 AM | 11:00 AM - 11:59 PM
: Monday to Friday 00:1 AM - 2:00 AM; Monday to Friday 00:1 AM - 2:00 AM | 2:00 PM - 11:59 PM; Saturday, Sunday 00:1 AM - 2:00 AM; Saturday, Sunday 00:1 AM - 2:00 AM | 11:00 AM - 11:59 PM
: Monday to Friday 00:1 AM - 2:00 AM; Monday to Friday 00:1 AM - 2:00 AM | 2:00 PM - 11:59 PM; Saturday, Sunday 00:1 AM - 2:00 AM; Saturday, Sunday 00:1 AM - 2:00 AM | 11:00 AM - 11:59 PM
: Monday to Friday 00:1 AM - 2:00 AM; Monday to Friday 00:1 AM - 2:00 AM | 2:00 PM - 11:59 PM; Saturday, Sunday 00:1 AM - 2:00 AM; Saturday, Sunday 00:1 AM - 2:00 AM | 11:00 AM - 11:59 PM
: Monday to Friday 00:1 AM - 2:00 AM; Monday to Friday 00:1 AM - 2:00 AM | 2:00 PM - 11:59 PM; Saturday, Sunday 00:1 AM - 2:00 AM; Saturday, Sunday 00:1 AM - 2:00 AM | 11:00 AM - 11:59 PM
: Monday to Friday 00:1 AM - 2:00 AM; Monday to Friday 00:1 AM - 2:00 AM | 2:00 PM - 11:59 PM; Saturday, Sunday 00:1 AM - 2:00 AM; Saturday, Sunday 00:1 AM - 2:00 AM | 11:00 AM - 11:59 PM
: Monday to Friday 00:1 AM - 2:00 AM; Monday to Friday 00:1 AM - 2:00 AM | 2:00 PM - 11:59 PM; Saturday, Sunday 00:1 AM - 2:00 AM; Saturday, Sunday 00:1 AM - 2:00 AM | 11:00 AM - 11:59 PM
: Monday to Friday 00:1 AM - 2:00 AM; Monday to Friday 00:1 AM - 2:00 AM | 2:00 PM - 11:59 PM; Saturday, Sunday 00:1 AM - 2:00 AM; Saturday, Sunday 00:1 AM - 2:00 AM | 11:00 AM - 11:59 PM
: Monday to Friday 00:1 AM - 2:00 AM; Monday to Friday 00:1 AM - 2:00 AM | 2:00 PM - 11:59 PM; Saturday, Sunday 00:1 AM - 2:00 AM; Saturday, Sunday 00:1 AM - 2:00 AM | 11:00 AM - 11:59 PM
: Monday to Friday 00:1 AM - 2:00 AM; Monday to Friday 00:1 AM - 2:00 AM | 2:00 PM - 11:59 PM; Saturday, Sunday 00:1 AM - 2:00 AM; Saturday, Sunday 00:1 AM - 2:00 AM | 11:00 AM - 11:59 PM
: Monday to Friday 00:1 AM - 2:00 AM; Monday to Friday 00:1 AM - 2:00 AM | 2:00 PM - 11:59 PM; Saturday, Sunday 00:1 AM - 2:00 AM; Saturday, Sunday 00:1 AM - 2:00 AM | 11:00 AM - 11:59 PM

: Monday to Thursday 1:00 PM - 10:00 PM; Friday 1:00 PM - 11:00 PM; Saturday 1:00 PM - 11:00 PM; Sunday 1:00 PM - 9:00 PM
: Monday to Thursday 1:00 PM - 10:00 PM; Friday 1:00 PM - 11:00 PM; Saturday 1:00 PM - 11:00 PM; Sunday 1:00 PM - 9:00 PM
: Monday to Thursday 1:00 PM - 10:00 PM; Friday 1:00 PM - 11:00 PM; Saturday 1:00 PM - 11:00 PM; Sunday 1:00 PM - 9:00 PM
: Monday to Thursday 1:00 PM - 10:00 PM; Friday 1:00 PM - 11:00 PM; Saturday 1:00 PM - 11:00 PM; Sunday 1:00 PM - 9:00 PM
: Monday to Thursday 1:00 PM - 10:00 PM; Friday 1:00 PM - 11:00 PM; Saturday 1:00 PM - 11:00 PM; Sunday 1:00 PM - 9:00 PM
: Monday to Thursday 1:00 PM - 10:00 PM; Friday 1:00 PM - 11:00 PM; Saturday 1:00 PM - 11:00 PM; Sunday 1:00 PM - 9:00 PM
: Monday to Thursday 1:00 PM - 10:00 PM; Friday 1:00 PM - 11:00 PM; Saturday 1:00 PM - 11:00 PM; Sunday 1:00 PM - 9:00 PM
: Monday to Thursday 1:00 PM - 10:00 PM; Friday 1:00 PM - 11:00 PM; Saturday 1:00 PM - 11:00 PM; Sunday 1:00 PM - 9:00 PM
: Monday to Thursday 1:00 PM - 10:00 PM; Friday 1:00 PM - 11:00 PM; Saturday 1:00 PM - 11:00 PM; Sunday 1:00 PM - 9:00 PM
: Monday to Thursday 1:00 PM - 10:00 PM; Friday 1:00 PM - 11:00 PM; Saturday 1:00 PM - 11:00 PM; Sunday 1:00 PM - 9:00 PM
: Monday to Thursday 1:00 PM - 10:00 PM; Friday 1:00 PM - 11:00 PM; Saturday 1:00 PM - 11:00 PM; Sunday 1:00 PM - 9:00 PM
: Monday to Thursday 1:00 PM - 10:00 PM; Friday 1:00 PM - 11:00 PM; Saturday 1:00 PM - 11:00 PM; Sunday 1:00 PM - 9:00 PM