Things to do in Hikkaduwa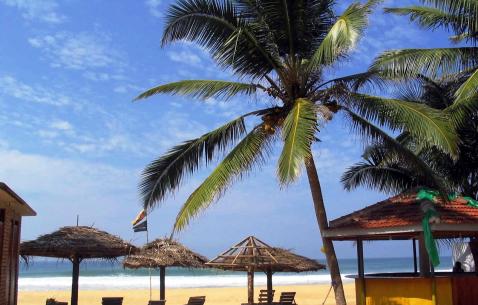 The Best Things To Do in Hikkaduwa
There are a number of exciting things to do in Hikkaduwa. Discover new places to see and unique things to do nearby Hikkaduwa. Don't miss out on these amazing sights at Hikkaduwa. Check out the list of attractions and activities to do in Hikkaduwa and nearby areas. List of some of the places to visit in Hikkaduwa are
Hikkaduwa Beach: This beach is half the reason why people prefer to come to Hikkaduwa. It is a lovely place to be at and there is a lot to explore here.
Tsunami Museum: They have preserved a lot of things post Tsunami in the town of Hikkaduwa. It was a very sad event in the history of Hikkaduwa and is more like a remembrance to all those who were lost in this tragedy.
Turtle Museum: It is a lovely place to see especially for animal lovers, lot of things related to turtles here.
Hikkaduwa Coral Gardens: Another great attraction of Hikkaduwa, they house roughly 70 different species of corals and is a completely treat to your eyes.
The Natural Moonstone Mine: 10 kilometers away from Hikkaduwa, this place makes some lovely stones used in jewelry all over the world.
Seenigama Vihara: The Seenigama Vihara is a temple nestled on its own island. A very interesting Local legend says that a victim of theft can pray at the temple and the thief is then believed to be cursed with hardship.
Experiences not to miss
Take a spa: There are some lovely Ayurveda centers which is a part of the Sinhalese culture, try taking a spa here.
Go for paddling, surf boarding, paddling and other fun activities.
Explore the travel planning tool for your visit to Hikkaduwa and create a flawless plan in few simple steps!
11 Tourist Attractions in Hikkaduwa

Must see places in Hikkaduwa ranked on popularity. Here is the complete list of best attractions in Hikkaduwa and point of interests to visit.
Tourist Attractions Near Hikkaduwa
Find Your Hikkaduwa Attractions on Map
Types of Things To Do in Hikkaduwa
Find more attractions and places to visit in Hikkaduwa under these things to do categories.
Top Hikkaduwa Activities And Tours
Explore the best things to do in Hikkaduwa. These are the most preferred tourist activities.
Save 12%

New on TripHobo

Duration: Flexible

End your Sri Lanka vacation with ease by booking this private departure transfer from your hotel in Hikkaduwa City ...
What To Do in Hikkaduwa: Day-Wise Ideas
Find what not to miss in Hikkaduwa! Recommended Hikkaduwa itineraries and vacation ideas created by travelers across the world.