Best Time To Visit Houston
Explore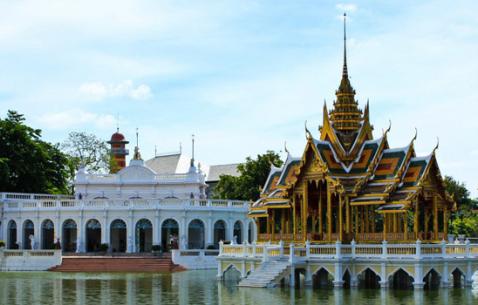 Accommodations with

See All
Best Time To Go To Houston
Houston's climate ranges from a cool winter to a hot summer. It is a great place to spend a vacation any time of the year, so it does not matter when you decide to visit the city, it has much to offer.
Although been a year-round destination, there are times when visitors would not prefer to be here. The months of summer are the best time to see what the city has to offer. In summer, the city gets hot and humid. Thunderstorms and strong winds are experienced in late summer. Fall and spring is also a great time to see Houston, and this is also when the temperatures are agreeable.
Explore the best travel planner for your visit to Houston and create a flawless plan in few simple steps!
Best time to go to Houston Attractions

: Everyday 10:00 AM - 5:00 PM
: Everyday 10:00 AM - 5:00 PM
: Everyday 10:00 AM - 5:00 PM
: Everyday 10:00 AM - 5:00 PM
: Everyday 10:00 AM - 5:00 PM
: Everyday 10:00 AM - 5:00 PM
: Everyday 10:00 AM - 5:00 PM
: Everyday 10:00 AM - 5:00 PM
: Everyday 10:00 AM - 5:00 PM
: Everyday 10:00 AM - 5:00 PM
: Everyday 10:00 AM - 5:00 PM
: Everyday 10:00 AM - 5:00 PM

: Everyday 6:00 AM - 11:00 PM
: Everyday 6:00 AM - 11:00 PM
: Everyday 6:00 AM - 11:00 PM
: Everyday 6:00 AM - 11:00 PM
: Everyday 6:00 AM - 11:00 PM
: Everyday 6:00 AM - 11:00 PM
: Everyday 6:00 AM - 11:00 PM
: Everyday 6:00 AM - 11:00 PM
: Everyday 6:00 AM - 11:00 PM
: Everyday 6:00 AM - 11:00 PM
: Everyday 6:00 AM - 11:00 PM
: Everyday 6:00 AM - 11:00 PM

: Everyday 9:00 AM - 4:00 PM
: Everyday 9:00 AM - 4:00 PM
: Everyday 9:00 AM - 4:00 PM
: Everyday 9:00 AM - 4:00 PM
: Everyday 9:00 AM - 4:00 PM
: Everyday 9:00 AM - 4:00 PM
: Everyday 9:00 AM - 4:00 PM
: Everyday 9:00 AM - 4:00 PM
: Everyday 9:00 AM - 4:00 PM
: Everyday 9:00 AM - 4:00 PM
: Everyday 9:00 AM - 4:00 PM
: Everyday 9:00 AM - 4:00 PM

: Everyday 9:00 AM - 4:00 PM
: Everyday 9:00 AM - 4:00 PM
: Everyday 9:00 AM - 4:00 PM
: Everyday 9:00 AM - 4:00 PM
: Everyday 9:00 AM - 4:00 PM
: Everyday 9:00 AM - 4:00 PM
: Everyday 9:00 AM - 4:00 PM
: Everyday 9:00 AM - 4:00 PM
: Everyday 9:00 AM - 4:00 PM
: Everyday 9:00 AM - 4:00 PM
: Everyday 9:00 AM - 4:00 PM
: Everyday 9:00 AM - 4:00 PM

: Everyday 10:00 AM - 8:00 PM
: Everyday 10:00 AM - 8:00 PM
: Everyday 10:00 AM - 8:00 PM
: Everyday 10:00 AM - 8:00 PM
: Everyday 10:00 AM - 8:00 PM
: Everyday 10:00 AM - 8:00 PM
: Everyday 10:00 AM - 8:00 PM
: Everyday 10:00 AM - 8:00 PM
: Everyday 10:00 AM - 8:00 PM
: Everyday 10:00 AM - 8:00 PM
: Everyday 10:00 AM - 8:00 PM
: Everyday 10:00 AM - 8:00 PM

: Everyday 9:00 AM - 4:00 PM
: Everyday 9:00 AM - 4:00 PM
: Everyday 9:00 AM - 4:00 PM
: Everyday 9:00 AM - 4:00 PM
: Everyday 9:00 AM - 4:00 PM
: Everyday 9:00 AM - 4:00 PM
: Everyday 9:00 AM - 4:00 PM
: Everyday 9:00 AM - 4:00 PM
: Everyday 9:00 AM - 4:00 PM
: Everyday 9:00 AM - 4:00 PM
: Everyday 9:00 AM - 4:00 PM
: Everyday 9:00 AM - 4:00 PM

: Tuesday to Sunday 10:00 AM - 5:00 PM
: Tuesday to Sunday 10:00 AM - 5:00 PM
: Tuesday to Sunday 10:00 AM - 5:00 PM
: Tuesday to Sunday 10:00 AM - 5:00 PM
: Tuesday to Sunday 10:00 AM - 5:00 PM
: Tuesday to Sunday 10:00 AM - 5:00 PM
: Tuesday to Sunday 10:00 AM - 5:00 PM
: Tuesday to Sunday 10:00 AM - 5:00 PM
: Tuesday to Sunday 10:00 AM - 5:00 PM
: Tuesday to Sunday 10:00 AM - 5:00 PM
: Tuesday to Sunday 10:00 AM - 5:00 PM
: Tuesday to Sunday 10:00 AM - 5:00 PM

: Everyday 5:45 PM - 6:45 PM
: Everyday 5:45 PM - 6:45 PM
: Everyday 5:45 PM - 6:45 PM
: Everyday 5:45 PM - 6:45 PM
: Everyday 5:45 PM - 6:45 PM
: Everyday 5:45 PM - 6:45 PM
: Everyday 5:45 PM - 6:45 PM
: Everyday 5:45 PM - 6:45 PM
: Everyday 5:45 PM - 6:45 PM
: Everyday 5:45 PM - 6:45 PM
: Everyday 5:45 PM - 6:45 PM
: Everyday 5:45 PM - 6:45 PM

: Everyday 5:00 PM - 6:00 PM
: Everyday 5:00 PM - 6:00 PM
: Everyday 5:00 PM - 6:00 PM
: Everyday 5:00 PM - 6:00 PM
: Everyday 5:00 PM - 6:00 PM
: Everyday 5:00 PM - 6:00 PM
: Everyday 5:00 PM - 6:00 PM
: Everyday 5:00 PM - 6:00 PM
: Everyday 5:00 PM - 6:00 PM
: Everyday 5:00 PM - 6:00 PM
: Everyday 5:00 PM - 6:00 PM
: Everyday 5:00 PM - 6:00 PM

: Everyday 5:00 PM - 5:00 PM
: Everyday 5:00 PM - 5:00 PM
: Everyday 5:00 PM - 5:00 PM
: Everyday 5:00 PM - 5:00 PM
: Everyday 5:00 PM - 5:00 PM
: Everyday 5:00 PM - 5:00 PM
: Everyday 5:00 PM - 5:00 PM
: Everyday 5:00 PM - 5:00 PM
: Everyday 5:00 PM - 5:00 PM
: Everyday 5:00 PM - 5:00 PM
: Everyday 5:00 PM - 5:00 PM
: Everyday 5:00 PM - 5:00 PM

: Everyday 6:00 PM - 8:00 PM
: Everyday 6:00 PM - 8:00 PM
: Everyday 6:00 PM - 8:00 PM
: Everyday 6:00 PM - 8:00 PM
: Everyday 6:00 PM - 8:00 PM
: Everyday 6:00 PM - 8:00 PM
: Everyday 6:00 PM - 8:00 PM
: Everyday 6:00 PM - 8:00 PM
: Everyday 6:00 PM - 8:00 PM
: Everyday 6:00 PM - 8:00 PM
: Everyday 6:00 PM - 8:00 PM
: Everyday 6:00 PM - 8:00 PM

: Everyday 11:00 AM - 4:00 PM
: Everyday 11:00 AM - 4:00 PM
: Everyday 11:00 AM - 4:00 PM
: Everyday 11:00 AM - 4:00 PM
: Everyday 11:00 AM - 4:00 PM
: Everyday 11:00 AM - 4:00 PM
: Everyday 11:00 AM - 4:00 PM
: Everyday 11:00 AM - 4:00 PM
: Everyday 11:00 AM - 4:00 PM
: Everyday 11:00 AM - 4:00 PM
: Everyday 11:00 AM - 4:00 PM
: Everyday 11:00 AM - 4:00 PM

: Everyday 6:00 AM - 11:00 PM
: Everyday 6:00 AM - 11:00 PM
: Everyday 6:00 AM - 11:00 PM
: Everyday 6:00 AM - 11:00 PM
: Everyday 6:00 AM - 11:00 PM
: Everyday 6:00 AM - 11:00 PM
: Everyday 6:00 AM - 11:00 PM
: Everyday 6:00 AM - 11:00 PM
: Everyday 6:00 AM - 11:00 PM
: Everyday 6:00 AM - 11:00 PM
: Everyday 6:00 AM - 11:00 PM
: Everyday 6:00 AM - 11:00 PM

: Monday to Saturday 10:00 AM - 4:00 PM; Sunday 10:00 AM - 4:00 PM
: Monday to Saturday 10:00 AM - 4:00 PM; Sunday 10:00 AM - 4:00 PM
: Monday to Saturday 10:00 AM - 4:00 PM; Sunday 10:00 AM - 4:00 PM
: Monday to Saturday 10:00 AM - 4:00 PM; Sunday 10:00 AM - 4:00 PM
: Monday to Saturday 10:00 AM - 4:00 PM; Sunday 10:00 AM - 4:00 PM
: Monday to Saturday 10:00 AM - 4:00 PM; Sunday 10:00 AM - 4:00 PM
: Monday to Saturday 10:00 AM - 4:00 PM; Sunday 10:00 AM - 4:00 PM
: Monday to Saturday 10:00 AM - 4:00 PM; Sunday 10:00 AM - 4:00 PM
: Monday to Saturday 10:00 AM - 4:00 PM; Sunday 10:00 AM - 4:00 PM
: Monday to Saturday 10:00 AM - 4:00 PM; Sunday 10:00 AM - 4:00 PM
: Monday to Saturday 10:00 AM - 4:00 PM; Sunday 10:00 AM - 4:00 PM
: Monday to Saturday 10:00 AM - 4:00 PM; Sunday 10:00 AM - 4:00 PM

: Everyday 4:00 PM - 9:00 PM
: Everyday 4:00 PM - 9:00 PM
: Everyday 4:00 PM - 9:00 PM
: Everyday 4:00 PM - 9:00 PM
: Everyday 4:00 PM - 9:00 PM
: Everyday 4:00 PM - 9:00 PM
: Everyday 4:00 PM - 9:00 PM
: Everyday 4:00 PM - 9:00 PM
: Everyday 4:00 PM - 9:00 PM
: Everyday 4:00 PM - 9:00 PM
: Everyday 4:00 PM - 9:00 PM
: Everyday 4:00 PM - 9:00 PM

: Everyday 11:00 AM - 11:00 PM
: Everyday 11:00 AM - 11:00 PM
: Everyday 11:00 AM - 11:00 PM
: Everyday 11:00 AM - 11:00 PM
: Everyday 11:00 AM - 11:00 PM
: Everyday 11:00 AM - 11:00 PM
: Everyday 11:00 AM - 11:00 PM
: Everyday 11:00 AM - 11:00 PM
: Everyday 11:00 AM - 11:00 PM
: Everyday 11:00 AM - 11:00 PM
: Everyday 11:00 AM - 11:00 PM
: Everyday 11:00 AM - 11:00 PM

: Tuesday to Saturday 10:00 AM - 3:00 PM
: Tuesday to Saturday 10:00 AM - 3:00 PM
: Tuesday to Saturday 10:00 AM - 3:00 PM
: Tuesday to Saturday 10:00 AM - 3:00 PM
: Tuesday to Saturday 10:00 AM - 3:00 PM
: Tuesday to Saturday 10:00 AM - 3:00 PM
: Tuesday to Saturday 10:00 AM - 3:00 PM
: Tuesday to Saturday 10:00 AM - 3:00 PM
: Tuesday to Saturday 10:00 AM - 3:00 PM
: Tuesday to Saturday 10:00 AM - 3:00 PM
: Tuesday to Saturday 10:00 AM - 3:00 PM
: Tuesday to Saturday 10:00 AM - 3:00 PM

: Everyday 9:00 PM - 11:00 PM
: Everyday 9:00 PM - 11:00 PM
: Everyday 9:00 PM - 11:00 PM
: Everyday 9:00 PM - 11:00 PM
: Everyday 9:00 PM - 11:00 PM
: Everyday 9:00 PM - 11:00 PM
: Everyday 9:00 PM - 11:00 PM
: Everyday 9:00 PM - 11:00 PM
: Everyday 9:00 PM - 11:00 PM
: Everyday 9:00 PM - 11:00 PM
: Everyday 9:00 PM - 11:00 PM
: Everyday 9:00 PM - 11:00 PM

: Monday to Friday 9:00 AM - 5:00 PM
: Monday to Friday 9:00 AM - 5:00 PM
: Monday to Friday 9:00 AM - 5:00 PM
: Monday to Friday 9:00 AM - 5:00 PM
: Monday to Friday 9:00 AM - 5:00 PM
: Monday to Friday 9:00 AM - 5:00 PM
: Monday to Friday 9:00 AM - 5:00 PM
: Monday to Friday 9:00 AM - 5:00 PM
: Monday to Friday 9:00 AM - 5:00 PM
: Monday to Friday 9:00 AM - 5:00 PM
: Monday to Friday 9:00 AM - 5:00 PM
: Monday to Friday 9:00 AM - 5:00 PM

:
:
:
:
:
: Everyday 10:00 AM - 7:00 PM
: Everyday 10:00 AM - 7:00 PM
: Everyday 10:00 AM - 7:00 PM
:
:
:
:

: Saturday, Sunday 10:00 AM - 4:00 PM
: Saturday, Sunday 10:00 AM - 4:00 PM
: Saturday, Sunday 10:00 AM - 4:00 PM
: Saturday, Sunday 10:00 AM - 4:00 PM
: Saturday, Sunday 10:00 AM - 4:00 PM
: Saturday, Sunday 10:00 AM - 4:00 PM
: Saturday, Sunday 10:00 AM - 4:00 PM
: Saturday, Sunday 10:00 AM - 4:00 PM
: Saturday, Sunday 10:00 AM - 4:00 PM
: Saturday, Sunday 10:00 AM - 4:00 PM
: Saturday, Sunday 10:00 AM - 4:00 PM
: Saturday, Sunday 10:00 AM - 4:00 PM

: Everyday 10:00 AM - 6:00 PM
: Everyday 10:00 AM - 6:00 PM
: Everyday 10:00 AM - 6:00 PM
: Everyday 10:00 AM - 6:00 PM
: Everyday 10:00 AM - 6:00 PM
: Everyday 10:00 AM - 6:00 PM
: Everyday 10:00 AM - 6:00 PM
: Everyday 10:00 AM - 6:00 PM
: Everyday 10:00 AM - 6:00 PM
: Everyday 10:00 AM - 6:00 PM
: Everyday 10:00 AM - 6:00 PM
: Everyday 10:00 AM - 6:00 PM

: Everyday 5:00 PM - 7:00 PM
: Everyday 5:00 PM - 7:00 PM
: Everyday 5:00 PM - 7:00 PM
: Everyday 5:00 PM - 7:00 PM
: Everyday 5:00 PM - 7:00 PM
: Everyday 5:00 PM - 7:00 PM
: Everyday 5:00 PM - 7:00 PM
: Everyday 5:00 PM - 7:00 PM
: Everyday 5:00 PM - 7:00 PM
: Everyday 5:00 PM - 7:00 PM
: Everyday 5:00 PM - 7:00 PM
: Everyday 5:00 PM - 7:00 PM

: Everyday 6:00 AM - 11:00 PM
: Everyday 6:00 AM - 11:00 PM
: Everyday 6:00 AM - 11:00 PM
: Everyday 6:00 AM - 11:00 PM
: Everyday 6:00 AM - 11:00 PM
: Everyday 6:00 AM - 11:00 PM
: Everyday 6:00 AM - 11:00 PM
: Everyday 6:00 AM - 11:00 PM
: Everyday 6:00 AM - 11:00 PM
: Everyday 6:00 AM - 11:00 PM
: Everyday 6:00 AM - 11:00 PM
: Everyday 6:00 AM - 11:00 PM

: Everyday 10:00 AM - 4:00 PM
: Everyday 10:00 AM - 4:00 PM
: Everyday 10:00 AM - 4:00 PM
: Everyday 10:00 AM - 4:00 PM
: Everyday 10:00 AM - 4:00 PM
: Everyday 10:00 AM - 4:00 PM
: Everyday 10:00 AM - 4:00 PM
: Everyday 10:00 AM - 4:00 PM
: Everyday 10:00 AM - 4:00 PM
: Everyday 10:00 AM - 4:00 PM
: Everyday 10:00 AM - 4:00 PM
: Everyday 10:00 AM - 4:00 PM

: Everyday 10:00 AM - 6:00 PM
: Everyday 10:00 AM - 6:00 PM
: Everyday 10:00 AM - 6:00 PM
: Everyday 10:00 AM - 6:00 PM
: Everyday 10:00 AM - 6:00 PM
: Everyday 10:00 AM - 6:00 PM
: Everyday 10:00 AM - 6:00 PM
: Everyday 10:00 AM - 6:00 PM
: Everyday 10:00 AM - 6:00 PM
: Everyday 10:00 AM - 6:00 PM
: Everyday 10:00 AM - 6:00 PM
: Everyday 10:00 AM - 6:00 PM

: Everyday 24 Hrs
: Everyday 24 Hrs
: Everyday 24 Hrs
: Everyday 24 Hrs
: Everyday 24 Hrs
: Everyday 24 Hrs
: Everyday 24 Hrs
: Everyday 24 Hrs
: Everyday 24 Hrs
: Everyday 24 Hrs
: Everyday 24 Hrs
: Everyday 24 Hrs

: Everyday 24 Hrs
: Everyday 24 Hrs
: Everyday 24 Hrs
: Everyday 24 Hrs
: Everyday 24 Hrs
: Everyday 24 Hrs
: Everyday 24 Hrs
: Everyday 24 Hrs
: Everyday 24 Hrs
: Everyday 24 Hrs
: Everyday 24 Hrs
: Everyday 24 Hrs

: Tuesday to Saturday 10:00 AM - 5:00 PM; Sunday 1:00 PM - 5:00 PM
: Tuesday to Saturday 10:00 AM - 5:00 PM; Sunday 1:00 PM - 5:00 PM
: Tuesday to Saturday 10:00 AM - 5:00 PM; Sunday 1:00 PM - 5:00 PM
: Tuesday to Saturday 10:00 AM - 5:00 PM; Sunday 1:00 PM - 5:00 PM
: Tuesday to Saturday 10:00 AM - 5:00 PM; Sunday 1:00 PM - 5:00 PM
: Tuesday to Saturday 10:00 AM - 5:00 PM; Sunday 1:00 PM - 5:00 PM
: Tuesday to Saturday 10:00 AM - 5:00 PM; Sunday 1:00 PM - 5:00 PM
: Tuesday to Saturday 10:00 AM - 5:00 PM; Sunday 1:00 PM - 5:00 PM
: Tuesday to Saturday 10:00 AM - 5:00 PM; Sunday 1:00 PM - 5:00 PM
: Tuesday to Saturday 10:00 AM - 5:00 PM; Sunday 1:00 PM - 5:00 PM
: Tuesday to Saturday 10:00 AM - 5:00 PM; Sunday 1:00 PM - 5:00 PM
: Tuesday to Saturday 10:00 AM - 5:00 PM; Sunday 1:00 PM - 5:00 PM

: Saturday, Sunday 1:00 PM - 4:00 PM
: Saturday, Sunday 1:00 PM - 4:00 PM
: Saturday, Sunday 1:00 PM - 4:00 PM
: Saturday, Sunday 1:00 PM - 4:00 PM
: Saturday, Sunday 1:00 PM - 4:00 PM
: Wednesday to Friday 10:00 AM - 1:00 PM; Saturday, Sunday 10:00 AM - 4:00 PM
: Wednesday to Friday 10:00 AM - 1:00 PM; Saturday, Sunday 10:00 AM - 4:00 PM
: Wednesday to Friday 10:00 AM - 1:00 PM; Saturday, Sunday 10:00 AM - 4:00 PM
: Saturday, Sunday 10:00 AM - 4:00 PM
: Saturday, Sunday 10:00 AM - 4:00 PM
: Saturday, Sunday 10:00 AM - 4:00 PM
: Saturday, Sunday 10:00 AM - 4:00 PM