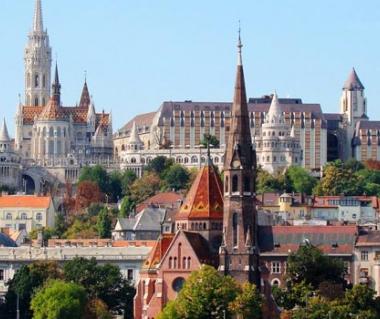 Hungary Trip Planner
Plan your customized trip plan for Hungary. Choose from Top Toursim cities and tourist attarctions of Hungary using trip planner.
Hungary Overview
Hungary is a landlocked nation in central Europe. 93,030 sq km of landlocked expanse sharing borders with Austria, Slovakia, Ukraine, Romania, Yugoslavia, Croatia and Slovenia - this is Hungary. To see the rustic countryside, tantalizing beaches and lush vineyards, you will have to course through the length and breadth of the country. And you'll wish you could do it all over again...and again. Hungary displays both the laid-back easy going lifestyle of Eastern Europe and the spell-binding cultural and natural bounty typical of the West.
How to travel to Hungary:
Hungary By Air: - The main cities of the USA and Europe have direct flights to Budapest, the capital, in Hungary. The international airport is the Ferihegy Airport, 16km from the city centre of Budapest.
Hungary By Rail: - London, Stockholm, St. Petersburg, Rome and Istanbul cities have express rail services (MAV or Magyar Allamvasutak) to Hungary
Hungary Climate and best time to visit: - Though it rains a lot in May and June, spring is just wonderful in Hungary. If you like to bask in the sun, the Hungarian summer is warm, sunny and long. Resorts are very crowded in late July and August. The main tourist season here is usually for two months from July to August. Lake Balaton and Budapest are swarming with people at the time. Winter is cold and bleak and museums and other public places are often closed.
Places to vist in Hungary: - Plenty of museums, decorative churches, attractively painted streets and the "Fisherman's Bastion" will keep you enthralled. The River Danube, immortalized by many songs, divides the two cities. A cruise down the Danube can be rejuvenating experience - both visually and mentally. Lake Balaton is the most frequently visited tourist spot in Hungary. Music, ballet and the opera make Pecs an interesting place to visit. Eger has Baroque architecture you may like to see. A Mediterranean feel to this city makes it a must visit. The Hortobagy National Park is an ornithologist's delight. .
Searching for something specific?