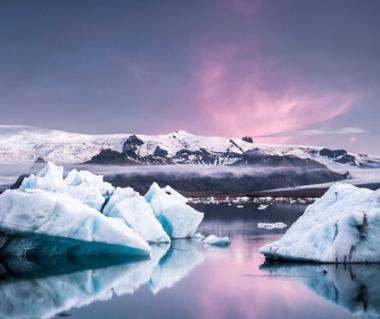 Iceland Trip Planner
Plan your customized trip plan for Iceland. Choose from Top Toursim cities and tourist attarctions of Iceland using trip planner.
Iceland Overview
This stunning and oft forgotten country will surprise you with the amazing diversity it has to offer from the tourism point of view.
Iceland is a beautiful and frosty northern island country in Europe. It is an exceptional place in terms of society, culture, nature, geography as well as history and hence a very interesting touristic destination. It has developed a very unique and fascinating culture due to its geographical seclusion.
Iceland has stunning coastlines, amazing greenery, bright blue skies, snow and most significantly the largest number of hot water geysers in the world. What is interesting is that Iceland had a hundred and thirty volcanic mountains. Whales frequent its northern coast making it a very important touristic destination. Another fascination for the tourists is seeing the northern lights or the Aurora Borealis which can be seen from the coasts.
Culturally speaking, the people of Iceland are some of the most broad-minded and inclusive in the world. This Nordic country is often at the forefront of catering to the changing needs of the society. This also makes Iceland the country with the second best standard of living in the world. You won't have to worry about infrastructure in this country but interestingly it does not have a public railway system which some might find bizarre.
In any case, there is a lot to do and explore in Iceland. The country is full of adventures and surprises, so if exploration, adventure and nature are your thing, Iceland is undoubtedly your paradise.
When to visit?
Iceland is known for its strange weather. The cold can get pretty daunting at times and there may be storms during winter.
Winter: The winters can be of two types cold and really cold. It is not for nothing that the country gets its name. However, the country is not as freezing as you would expect. Most of the popular parts remain on the milder side. However, unpredictable weather can be a factor making it difficult for tourists to visit at this time
Summer: The peak tourist season is from June to August. But it is also pretty crowded around this time. The summers are a very pleasant time in Iceland with temperatures never becoming too hot or too cold. Most people would say that this is the best time to visit the country.
Fringe Seasons: However, if you want to avoid the crowds as much as you want to avoid the cold, you should try going during the fringe seasons that is February end to May and from September to October. There are a lot of off-season activities as well as tourist season activities that can be done so you get the best of both worlds. The weather is not bad either.
So depending upon what kind of a traveler you are you can take your pick.
How to reach and travel in Iceland?
Iceland's capital, Reykjavik as an international airport as do a few other major cities. You can fly from most major airports to Iceland all throughout and several others only in summer. It is also possible to reach Iceland by sea by booking a cruise.
Getting around Iceland: There are a few options. You may hire a car but it is rather difficult to drive in some of the more precarious areas. Some roads may not provide the necessary grip and hence only an experienced driver should attempt them. The laws against drunk driving are very strict. It is perhaps best to rent a car if you insist on travelling by car.
The domestic air network is very good in Iceland so you can rely on the flights to move to major cities.
The cheapest and best way to travel is by bus. The Bus system is quite easy to use and you do not need reservations. There are also tour buses available in all major cities.
What to see and try?
Northern Lights: Several Northern lights tours take place in winter in Iceland. You can see the green Aurora borealis. This is a rare Phenomenon certainly not to be missed.
Geysers: Going to Iceland and not seeing the hot water geysers is just wrong. Geysers are basically super heated jets of steam that frequently shoot up from the earth. Be sure to take a tour to admire these rare natural wonders.
Outdoor activities: there is never a dearth of outdoor activities to do in summer. You can check out rafting, horseback riding, bird watching, mountain climbing, cycling… the list is endless!
Whale Watching: Be sure to go to the northern coast to view these majestic creatures in their natural habitat.
Glacier tours: Some of the biggest glaciers are in Iceland. Be sure to give them a look. Besides, the natural parks house a rare variety of flora and fauna.
These are just a few but there is an amazing variety of natural wonders that you can experience in Iceland so do plan ahead. There are several eclectic museums and cultural places to choose from if you aren't the outdoorsy types.
What to do and what not to do?
Never drink and drive in Iceland. The laws are very strict.
Do not take anything from Iceland. It is home to many rare and endangered species and flora and fauna and you are not allowed to take it out of the country in any shape or form
You can take with you about 3 kg of food to Iceland but nothing raw may be taken.
Do not take any minerals or stones from nature. You can however purchase souvenirs from proper outlets.
If you are invited to someone's house, which happens rarely, please take a small gift with you.
Tips are not expected. Do not tip unless and until you know it is alright to tip as it can be taken as an offence.
Icelanders are reserved people. Remember this while interacting with them. Do not be too loud or uncouth.
Festivals and Events in Iceland
Midwinter Feast: Festival season in Iceland is during winter. In January and February the locals celebrate the ancient Viking tradition by feasting on Local delicacies. These delicacies aren't exactly for everyone as the Icelanders have the strangest foods but if you dare you can try a few out.
Summer Solstice: On June 21st you can see the sun at midnight on the longest day in the year. People celebrate this with a feast.
Puffin Flight: In early august you can see an amazing site when puffins fly out of Iceland to avoid the cold winters. This is a rare and amazing sight that attracts a lot of people.
Iceland Airwaves Festival: This alternative music festival in Iceland has become very popular. Celebrated in the capital, this festival is usually held in October so if you plan to visit then do book tickets in advance.
Searching for something specific?