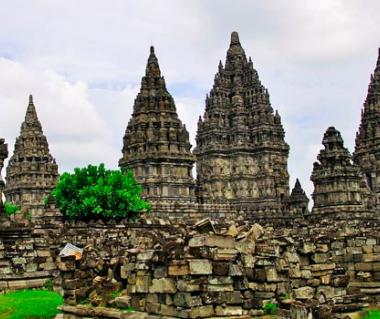 Indonesia Trip Planner
Plan your customized trip plan for Indonesia. Choose from Top Toursim cities and tourist attarctions of Indonesia using trip planner.
Indonesia Overview
It is the world's fourth most populous country having 33 provinces with over 238 million people. The nation's capital city is Jakarta. Indonesia is the largest archipelago in the world comprising 17,504 large and small tropical islands fringed with white sandy beaches. Among the most well-known islands are Sumatra, Java, Bali, Kalimantan (formerly Borneo), Sulawesi (formerly Celebes), the Maluku Islands (or better known as the Moluccas, the original Spice Islands) and Papua. Do not forget to visit, Bali "the world's best island resort" with its enchanting culture, beaches, dynamic dances, and music.
How about flora? Here in Indonesia, you can find Rafflesia Arnoldi in Bengkulu, one of the giants and unique flowers in the world also Titan Arum, the world's tallest flower should not be forgotten.
Getting in and around Indonesia
Air:- Indonesia has a good internal air system linking most of the larger towns to Jakarta. Domestic operators include Garuda Indonesia (GA) (www.garuda-indonesia.com), AirAsia (QZ) (www.airasia.com), and Merpati Nusantara Airlines (MZ) (www.merpati.co.id).
The other major international airport in Indonesia is the Ngurah Rai Airport in Bali, situated 15km from the main town of Denpasar that serves flights direct from Australia, Asia, and Europe.
Road and Rail: - A train system links most main cities in Java, including Jakarta and Surabaya via several different routes. Traveling by road is not given much preference as there are many islands situated. Indonesia shares land borders with Malaysian Borneo, East Timor, and Papua New Guinea. All these borders are now open for travelers but note that you need a visa in advance to enter Indonesia this way.
Boat: - So many of the local population take to ship or boat into consideration for traveling while the import and export are done by ship. The major international shipping connections are between Malaysia and Sumatra, or Singapore and the Riau Islands. You can also take boats from Sabah (East Malaysia) to Kalimantan.
Best time to visit Indonesia
Being a tropical country, Indonesia is blessed with two seasons, namely dry and rainy. Dry usually occurs from April to October so; it is advisable to visit Indonesia during the dry season. The best time of year to visit most of Indonesia is April to October.
Accomodation:-The popular tourist resort areas like Bali, Lombok, Lake Toba, Tanatoraja and the Manado area have a great selection of places to stay from five-star hotels for the rich holidaymakers to beach-huts for backpackers. In all categories, prices tend to be very competitive by international standards.
What to see & Experience
Scuba divers will find world-class driving experience throughout Indonesia. Indonesia is a trekker's heaven that allows you to enjoy breathtaking views from atop of anyone of 150+ Indonesian volcanoes or through the Sumatran tropical rainforest to watch the elusive Sumatran tiger. Give your attendance to see the famous Gili islands. Bali is the jewel in the crown of Indonesia's 17000 islands.
Eateries
Indonesian cuisine varies by region and is based on Chinese, European, Middle Eastern, and Indian precedents. Rice is the main staple food and is served with side dishes of meat and vegetables. Spices (notably chili), coconut milk, fish and chicken are fundamental ingredients.
Searching for something specific?