30 Best Things To Do In Ipoh, Perak (Malaysia)
Metamorphosing from a sleepy village to an exciting holiday destination, the hidden gem of Ipoh in northwestern Malaysia (Perak, Malaysia) calls for more than just a pitstop. This historic town brimming with a huge chunk of Ipoh attractions, exciting activities, sightseeing places to visit, recreational possibilities, vibrant street art, fascinating lanes framed by old-fashioned buildings, glittering shops, and most importantly, excellent places to eat, beckons tourists with its unparalleled charisma for an unforgettable trip. From spiritual places like Kek Lok Tong Cave Temple to thrilling ones like Lost World Tambun and from informative museums like Ho Yan Hor Museum to fun areas like Funtasy House Trick Art, there is plenty of tourist attractions and things to do in this beautiful city!
Let's explore 30 best things to do in Ipoh, Perak.
1. Appreciate the heritage of Perak at Ipoh World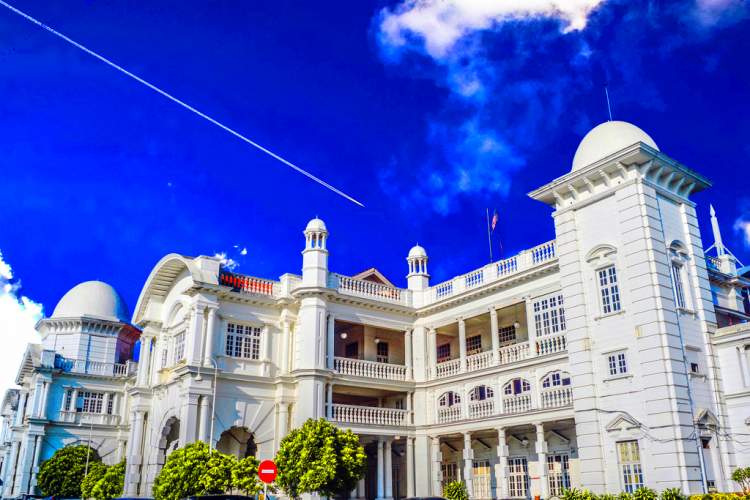 Image Source: wikimedia.org
One of the top tourist attraction and a non-profit organization established to promote the unique heritage and diversity of Perak, the Silver State of Malaysia, Ipoh World is a lively gallery which tells the story of this region. A one-of-its-kind information archive of numerous artefacts, photos and documents, Ipoh World also consists of a unique, searchable digital database. A visit to this place provides tourists with a glimpse into the heritage or social history of Perak and is indeed one of the most interesting places in Ipoh.
2. Gain a spiritual experience at Kek Lok Tong Cave Temple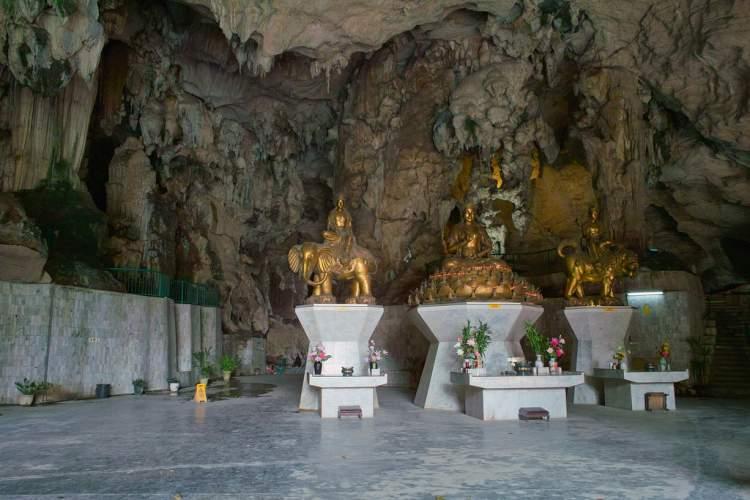 Image Source: flickr.com
Nestled in the picturesque area of Gunung Rapat in the south of Ipoh, Kek Lok Tong Cave Temple has been used as a religious place of worship since 1920s. With Buddhist figures as well as various deities of the Chinese pantheon, this temple is a popular tourist attraction among people looking to gain a spiritual experience. Apart from the altar, another point of interest at this network of temples is the beautiful landscape garden featuring a jogging track.
3. Wander through the lanes of Old Town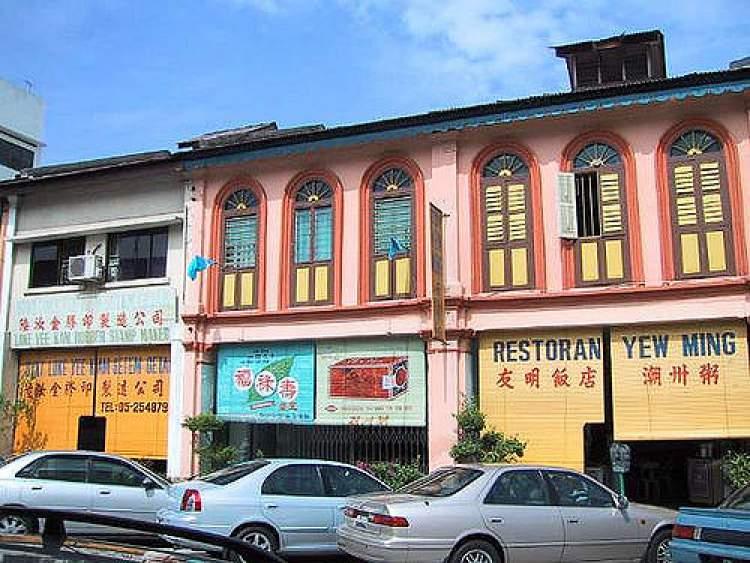 Image Source: flickr.com
City of Ipoh dates back to 1820s and so do the lanes in the old town. Full of colorful windmills, flowers and signs adorning the street, these lanes are cheerful little neighbourhoods which welcome tourists with open arms. You can visit the Concubine Lane while wandering around. It is an ancient boulevard which lights up with pop-up stalls selling quirky souvenirs during weekends and holidays. If you are looking for things to do in the evening in Ipoh, then Kong Heng Block at the end of the Concubine Lane is the place to be! Though the shops are open throughout the day, it starts bustling after the sun goes down. This is also one of the best places to eat in Ipoh with chic restaurants dotting its corners.
Concubine Lane:
4. Soak yourself in the Indian culture at the lanes of Little India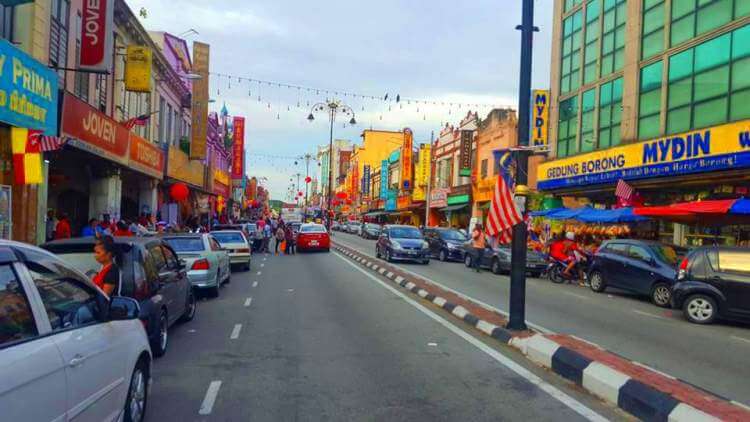 Image Source: facebook.com
Though the lanes of this popular tourist destination in Ipoh are part of the Old Town, it deserves a special mention for the uniqueness it carries. Spread across two streets including Jalan Sultan Yussuf and Jalan Lahat, Little India is the place where you can buy Indian spices, traditional dresses along with gold and other handmade jewellery. You wouldn't be able to resist getting a Henna tattoo by Indian artists. There is no harm is flaunting an exquisite design for a couple of weeks, right?
5. Get to know more about herbal tea at Ho Yan Hor Museum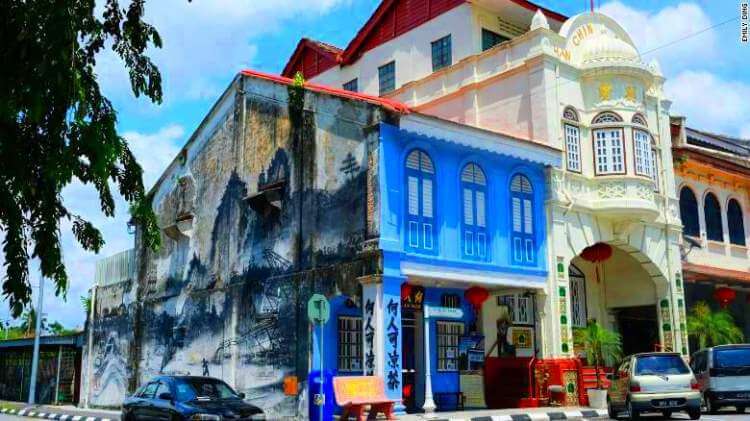 Image Source: facebook.com
Steeped in history of the Ho Yan Hor brand of herbal tea, Ho Yan Hor Museum is a famous place in Ipoh. A blue colored structure preserving the archives of the herbal tea was founded by a humble tea vendor turned philanthropist Ho Kai Cheong. One of the best things to do for free in Ipoh, there are no ticket charges on entry at this museum. Housing interactive storyboards, tea-related antiques and collectables, this museum also offers guided tours to the tourists.
6. Go on an adventurous ride at Lost World Tambun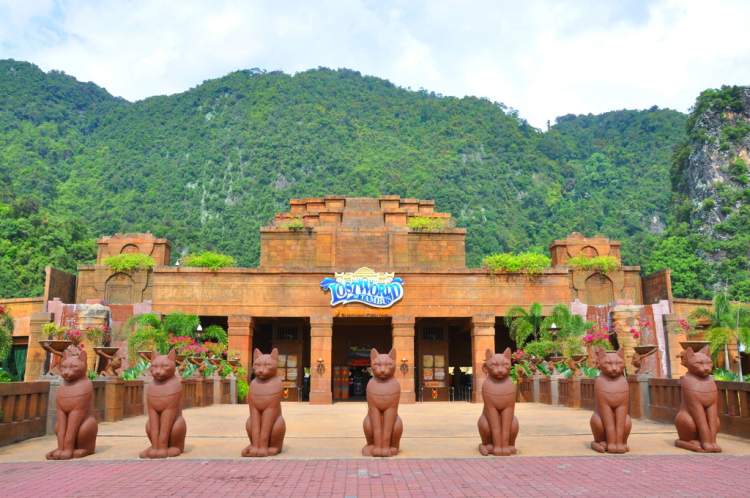 Image Source: wikimedia.org
A popular family-friendly attraction in Ipoh, Lost World Tambun bequeaths you with an exciting experience. Replete with amusement park rides, spa treatments and eco-adventure thrills, it is not just a theme park but a perfect destination to relax and rejuvenate. The exclusive Night Park housed in their premises is considered to be one of the most fun things to do in Ipoh at night. Consisting of hot springs, petting the inhabitants of forests at night, Tarantula alley and a Dulang Tea House, the Night Park is an unmissable adventure.
7. Unwind with kids at Movie Animation Park Studios of Perak
Image Source: nst.com.my
For those who are looking for things to do with kids in Ipoh, MAPS Theme Park is the place to be! Considered to be the first fully animation-based theme park in Asia, this place is famous for having more than 40 different attractions. With 15 exciting rides scattered across 6 zones, this newly-opened park is loved by locals and tourists alike. It has numerous restaurants and cafes on its premises to keep you energized. Do not forget to buy lovely souvenirs from a gift shop before leaving.
8. Admire the statues and murals at the Perak Cave Temple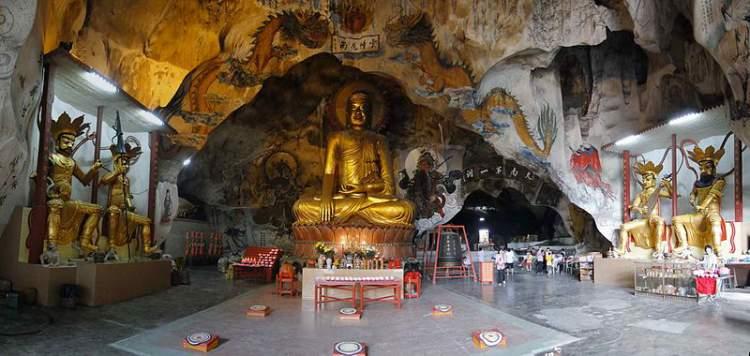 Image Source: wikimedia.org
A Buddhist temple nestled atop a charming hill, Perak Cave Temple is a cave which consists of numerous beautiful statues and murals. One of the most popular cave temples in Ipoh, the Perak Cave Temple was built in 1926 by Chong Sen Yee and his wife Choong Chan Yoke. The prime attraction here is a golden sitting Buddha statue which is 40 feet tall. The walls of the cave are adorned with artworks depicting characters and events from Chinese mythology and Buddhist scriptures, thus making a visit to this place interesting.
9. Be bamboozled at Funtasy House Trick Art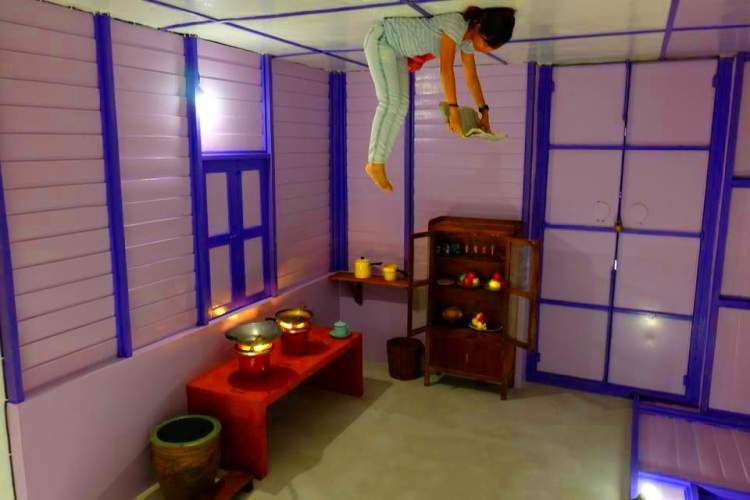 Image Source: facebook.com
A trick art museum, Funtasy House Trick Art, Ipoh is one of the most fun places to visit in Ipoh. Brimming with interactive and deceptive 3D displays which bamboozle your senses, this museum treats you to a thrilling time in the most unexpected ways! Featuring more than 20 illusionistic rooms and artworks for trick photo sessions, Funtasy House Trick Art is amusing for people of all age groups. Take the fun photos with your kids and turn a simple vacation into a memorable one!
10. Satiate your taste buds with white coffee and Ipoh noodles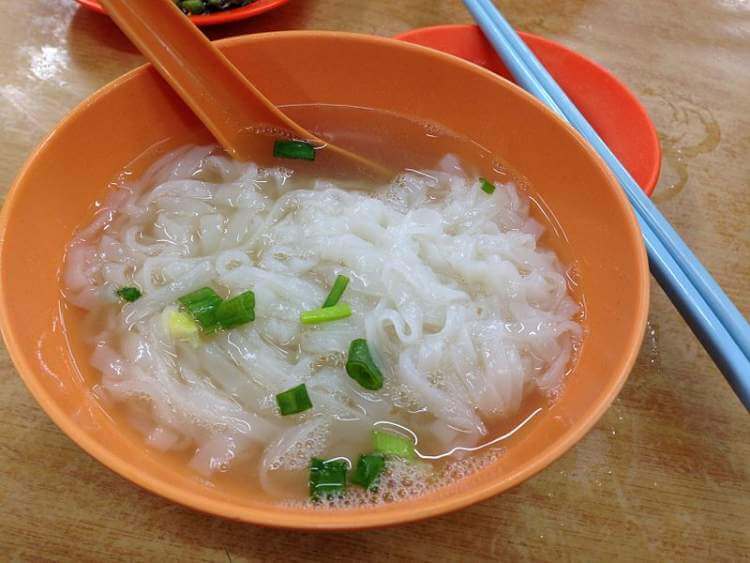 Image Source: wikimedia.org
The reach aroma of coffee beans roasted with palm oil margarine welcomes you to the quirky coffee shops in Ipoh. Originated in Ipoh in the 19th century, and popular around the globe today, this white coffee is a must try while you are in the city. Stop by any old-style coffee shop, preferably in the old town, and refresh yourself with the cup of heavenly white coffee. You must also taste popular Ipoh noodles. Made from the flat rice, these noodles are mostly served with different toppings including mushrooms, meat, seafood, and vegetables. It makes for a one-dish meal that will keep you energized while wandering around.
11. Experience the magic of limestone caves at Sam Poh Tong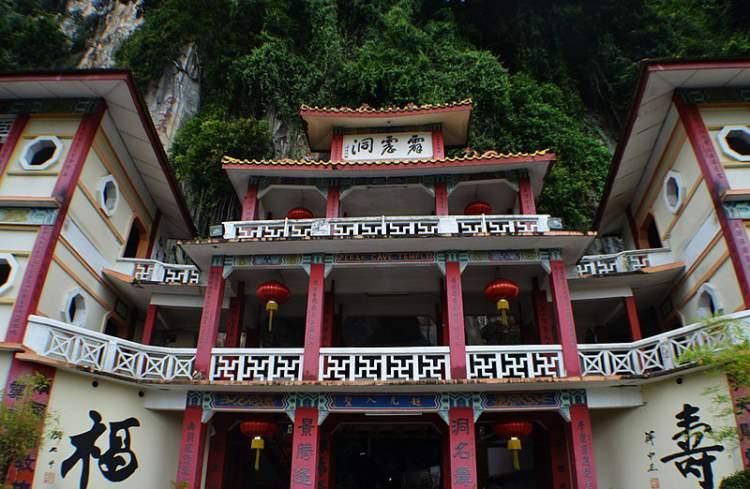 Image Source: wikimedia.org
A Chinese Buddhist Temple snuggled within a natural limestone cave, Sam Poh Tong is one of the primary places of interest in Ipoh. Housing impressive artwork and Buddha statues among a nexus of stalactites and stalagmites, this cave temple also consists of a beautifully decorated pavilion and a gorgeous landscaped garden. A trip to this temple also bequeaths visitors with stunning views of Ipoh and its surroundings.
12. Step back in time at Gopeng Heritage House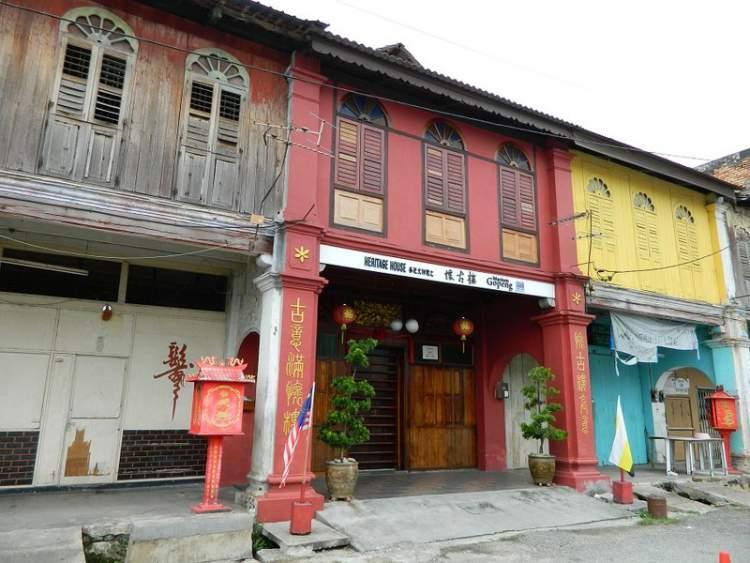 Image Source: wikimedia.org
A popular attraction in Ipoh, Perak, Heritage House beautifully captures the lives of the people of Gopeng 125 years ago. With the means of an interesting collection of antiques, paintings and old piece of furniture, this place tells visitors an enlightening historic and cultural tale. Initiated by Mr. Wong Kuan Cheong, this museum is decorated with exquisite decorations and furnishings. A step into the Heritage House gives you an opportunity to step away from the hustle-bustle of the modern city and to get into the simplicity of the past.
13. Appreciate the modern art decorating the streets of Ipoh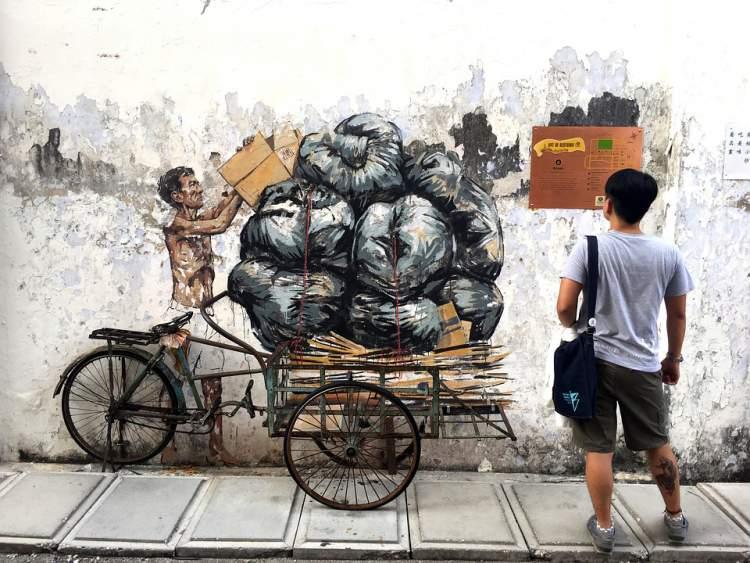 Image Source: poxabay.com
Wander around and you will discover quirky stencil art or small murals adorning the walls of old buildings in Ipoh. The murals have become a tourist attraction in its own and are gaining popularity with each passing year. Also known as the 'Art of Oldtown', Paper Plane is one of the 7 murals created by Ernest Zacharevic. Depicting a picture of two young lads sitting on a paper plane, this mural does not fail to fascinate. Taking a turn while strolling around and suddenly coming across a beautiful piece of art is a delightful experience.
14. Relax at the R. Seenivasagam Park
If you are wondering about where to go in Ipoh with kids, the D. R. Seenivasagam Park is perfect for you. This urban garden houses a pretty Japanese Garden which is the primary attraction here. Built around a lake with a small island reached by a red bridge, this garden gives the visitors a feel of the Japanese tea houses. Along with this, there are numerous recreational activities for adults as well as kids at the park, thus making it a family-friendly place in Ipoh.
15. Enjoy the best of tourism and history at Birch Memorial Tower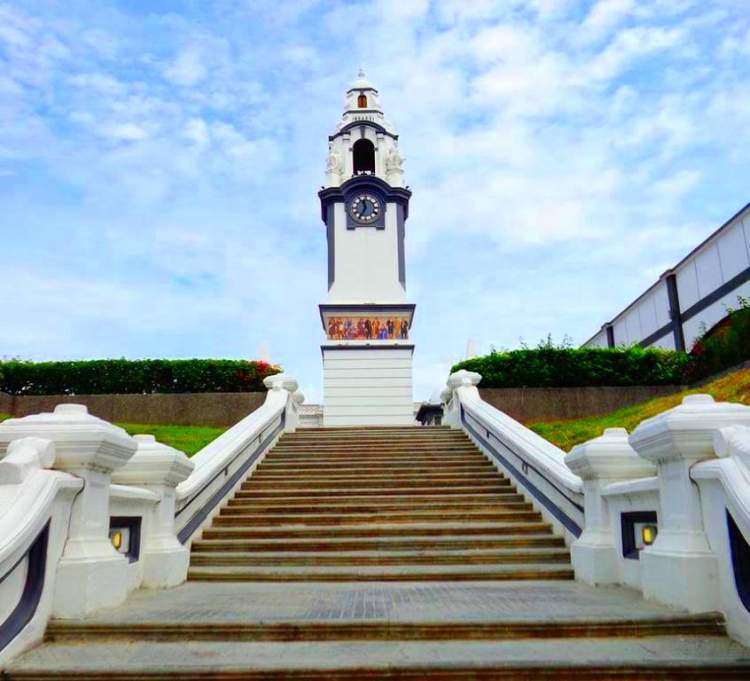 Image Source: wikimedia.org
Overlooking the Ipoh State Mosque, the Birch Memorial Tower is a square tower encompassing a portrait bust and four panels exemplifying the growth of civilization. Dedicated to J.W.W.Birch, the first British Resident of Perak, this tower has one mother bell and 4 smaller bells. A prominent landmark in the city which also comprises of a photo booth and a food court for tourists, this one is a famous place in Ipoh. The unique design and the interesting history of this memorial tower make it a fascinating place to visit for everyone.
16. Rejuvenate at the vicinity of nature at the Gunung Lang Recreational Park, Ipoh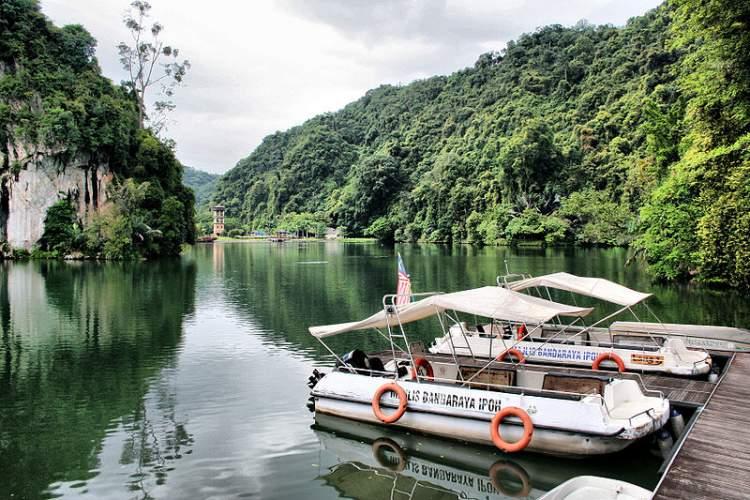 Image Source: wikimedia.org
Located on a scenic backdrop of limestone hills and housing a lovely lake, the Gunung Lang Recreational Park, Ipoh offers visitors with plenty of recreational opportunities in the lap of nature. The man-made cascading waterfall atop a limestone hill, lookout towers and a 2km boardwalk over the swamp are the most popular attractions at this recreational park. Relax and spend a tranquil day at this park in Ipoh.
17. Visit the unique Ling Sen Tong Temple
A colorful and vibrant Taoist cave temple located in the foothills of a limestone hill, the Ling Sen Tong Temple, Ipoh means the Rock of Heavenly Spirits in English. Decked with many statues of animals, deities, and other characters from the Chinese folklore, this religious place is frequented by locals and tourists alike. The courtyard outside the temple resembles a children's garden and thus is perfect for people of all age groups.
18. Learn about the legacy of acclaimed director Yasmin Ahmad at Yasmin At Kong Heng Museum
An unconventional museum which inspires you to dream, Yasmin At Kong Heng Museum is a place dedicated to the acclaimed director Yasmin Ahmad who's films showed the world the beauty of everyday Malaysian life. Founded with the objective of motivating others to write film or commercial scripts of their own, this museum is a perfect tribute to the legacy of this great director.
19. Meditate at Ipoh Kallumalai Murugan Temple, Ipoh
An icon of the prevalent Hindu culture in Malaysia, the Ipoh Kallumalai Murugan Temple, Ipoh is a religious place of worship dedicated to Hindu deities. Located on the backdrop of the scenic limestone hills, this temple personifies sanctity and peace. Surrounded by lush vegetation, the atmosphere of tranquility at this temple makes it perfect for a retreat.
20. Make a wish at the Kwan Yin Tong Temple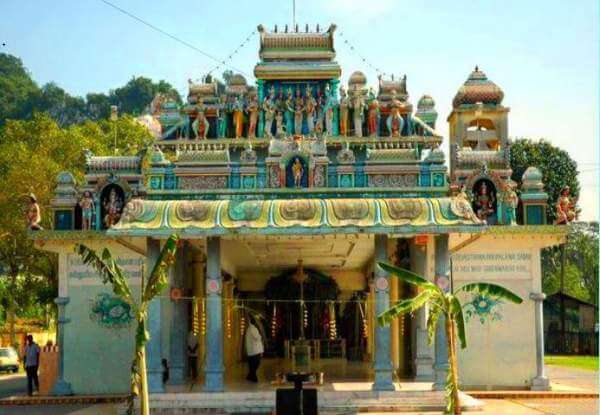 Image Source: kaumaram.com
An ancient Buddhist temple honors goddess of mercy Kwan Yin Tong, Kwan Yin Tong Temple is a popular place of worship in Ipoh. This cave temple featuring 75 statues of Kwan Yin is also a well-known tourist destination in this area. Another notable feature at this temple is the Japanese wishing fountain. It is said that if you make a wish while stepping on the stones and crossing from one end to the other, the wish is granted.
21. Discover your spiritual side at Guan Yin Temple
One of the primary attractions in Ipoh, Perak, Guan Yin Temples are a set of temples scattered across the city which cumulatively house close to 150 beautiful statues that have been intricately carved by local artisans. The Guan Yin Temple located in Kampong Jawa is snuggled on the banks of river Kinta. The picturesque location and the peaceful vibe of this temple make it a favorite place among visitors to relax and meditate.
22. Relive the era of British colonialism at Ipoh Railway Station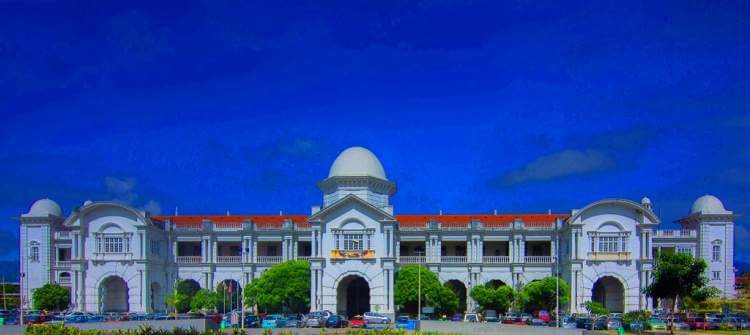 Image Source: wikimedia.org
Bearing reminiscents of British Indian colonial architecture, the Ipoh Railway Station was constructed and operational in 1935. Also housing a hotel called the Majestic Hotel, the Ipoh Railway Station is not just a popular transportation hub but also a major tourist attraction in the town. This railway station is also considered to be the second most beautiful railway station in Malaysia.
23. Go for Shopping in Ipoh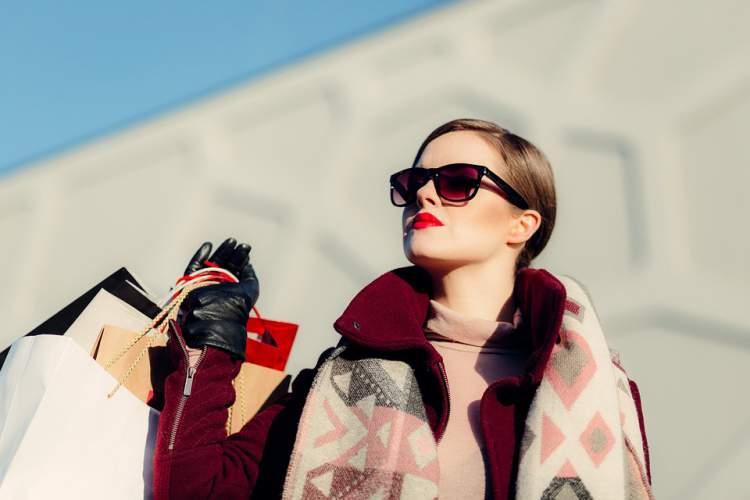 Image Source: pixabay.com
Whether you love street shopping and the thrill of a good bargain, or it's the malls that are your place to be, this city has it all. Malls including Ipoh parade shopping mall, Aeon Ipoh station 18 shopping Centre, Aeon mall Ipoh, Greentown mall Ipoh, Kinta city shopping Centre, and the new world shopping mall Ipoh are some of the most popular shopping places in the city. Street shopping can be a brilliant experience at the city's night market as these markets have some good traditional stuff to buy along with being considered one of the best places to eat in Ipoh. You can also visit Medan Selera Dato Tahwil Azar night market that also has an exciting playground for kids in the middle.
24. Enjoy Nightlife in Ipoh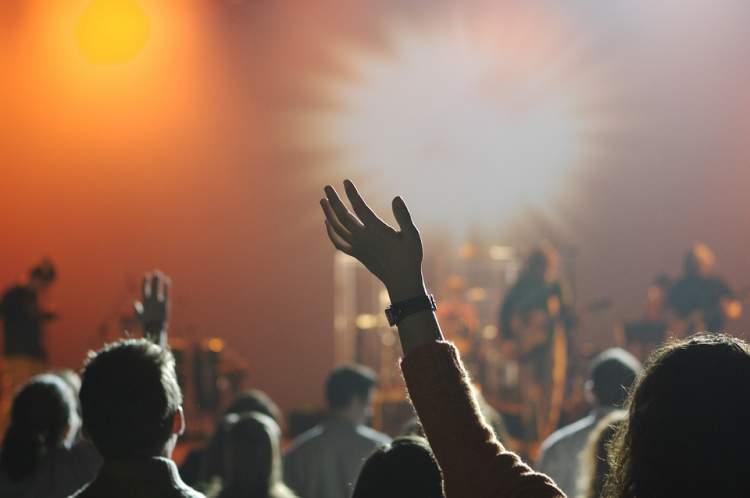 Image Source: pixabay.com
Ipoh's tranquil landscapes and a dynamic mélange if things to do take a full turn once the sun goes down. If you look up any what to do in Ipoh blog, especially in search of the city's nightlife scenes you will be bestowed with the fact that there is plenty to drink along with things to eat in Ipoh. The number of bars and pubs are a pleasant delight and fabulous to hang out at night. Other places for a fun night out include S.O.S - Sensation of Sound, Barroom & Club 9, Berlin's Bier Houz, Bricks & Barrels Gastro bar and Beer Garden, Euro House and the Healy Mac's.
25. Pay homage to the fallen heroes at the Ipoh War Memorial
Commemorating the fallen of the Perak-region in the First and the Second World War, Ipoh War Memorial is a popular attraction set right in front of the Ipoh Railway Station. This memorial also pays a tribute to the martyrs of the Emergency and Indonesia-Malaysia Confrontation, and the Thailand-Burma Death Railway.
26. Take a walk with your loved one at Kinta Riverfront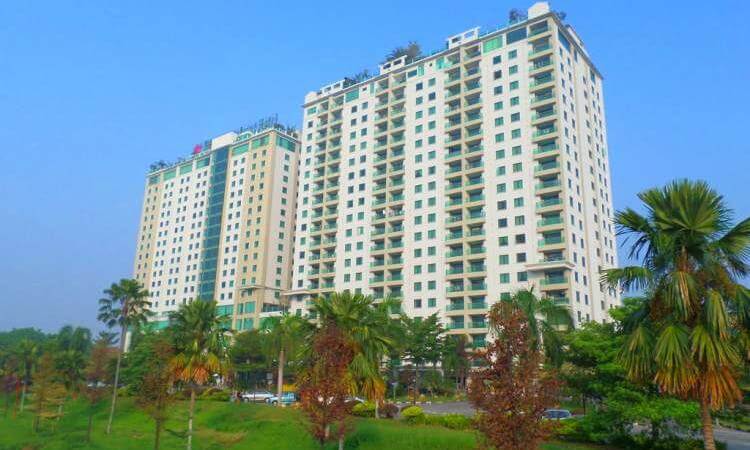 Image Source: wikimedia.org
Popularly known as the mini I-City of Ipoh, Kinta River was a famous tin mining area in 1960s. Today, it has transformed into a lovely outdoor recreational area with well-manicured walking trails along the river. Not to mention locales like the Kinta Riverfront Hotel which is located at a riverside walkway, decorated with creative lighting, and the Jalan Dato Tahwl night market. It is a great place to catch a sunset. If you come in the evening, sparkling lights reflecting in the water look like something out of a fairytale book.
27. Explore the majestic Enlightened Heart Buddhist Temple
Established in 1979, this Pagoda is known for having an unconventional architectural design and uniquely decorated insides. The walls are adorned with statues, deities and paintings that tell the stories of bygone days. Popularly known as Jingang Jing She amongst locals, this traditional Buddhist temple is also home to the largest statue of Buddha in Ipoh. Tucked away in hillside, surrounded by lakes and woods, this temple is the place where you will be welcomed by peace and tranquility.
28. Get away from all the chaos and visit Cameron Highlands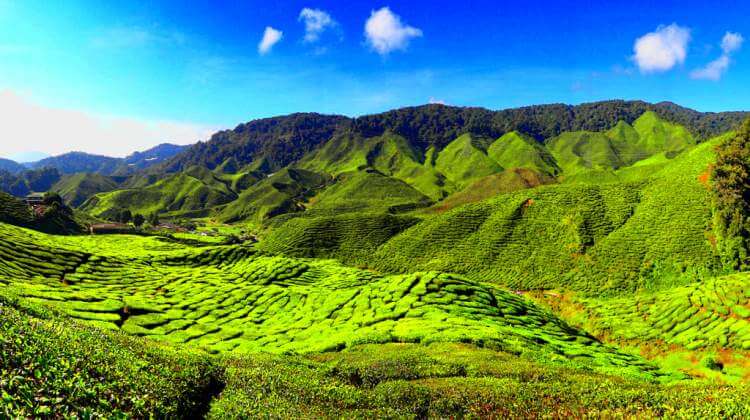 Image Source: wikimedia.org
Cameron Highlands is one of the most popular hill stations in Malaysia and makes for a perfect weekend getaway from Ipoh. it will take around 2 hours to reach Cameron Highlands from Ipoh if the traffic is less. Winding roads will take you 1500 meters above sea level where air is crisp, and lands are adorned with tea plantations. You can explore the woods in Mossy Forest or hike through the jungle to reach Parit Waterfall. Nature lovers will also like visiting Lavender Garden and Butterfly Garden. Though the place boasts of a lovely weather throughout the year, the best time to visit Cameron Highlands is from December to April.
29. Soak yourself in the raw natural beauty at Taiping
Located 48 kilometers away from Ipoh, Taiping is the most preferred destination for one-day trip from Ipoh. The name Taiping means 'Great Peace' in Chinese and you will realize how true it is after visiting this rustic town. Taiping zoo and Taiping Lake Gardens are some of the popular tourist attractions here. Spread over 40 acres, Matang Mangrove Forest Reserve is home to a variety of flora and fauna. This place is a little slice of paradise for nature-lovers. Though Taiping is still a hidden gem for international tourists, it has numerous hotels where you can have a comfortable stay.
30. Visit the glorious past at Kuala Kangsar
Those who are looking for one-day trip from Ipoh, must visit Kuala Kangsar. It takes less than an hour to reach Kuala Kangsar from Ipoh as it is only 16 miles away. This royal capital is one of the few places around where past and present co-exist today. It is a lovely combination of history and architectural wonders. The magnificent Ubudiah Mosque, fascinating Sultan Azlan Shah Gallery, and an interesting Sultan Azlan Shah Gallery are some of the famous points of interest in Kuala Kangsar.
Summary List: Ipoh Points of Interest, Malaysia
Based on above recommendations, here is the summary of 30 Points of Interest in Ipoh:
Ipoh World
Kek Lok Tong Cave Temple
Old Town - Concubine Lane
Little India
Ho Yan Hor Museum
Lost World Tambun
Animation Park Studios of Perak
Perak Cave Temple
Funtasy House Trick Art
Coffee Shops in Ipoh
Sam Poh Tong
Gopeng Heritage House
Paper Plane - Art of Oldtown
D.R. Seenivasagam Park
Birch Memorial Tower
Gunung Lang Recreational Park
Ling Sen Tong Temple
Yasmin At Kong Heng Museum
Ipoh Kallumalai Murugan Temple
Kwan Yin Tong Temple
Guan Yin Temple
Ipoh Railway Station
Shopping in Ipoh
Nightlife in Ipoh
Ipoh War Memorial
Kinta Riverfront
Jingang Jing She - Buddhist Temple
Cameron Highlands
Natural beauty at Taiping
Kuala Kangsar
Day-Wise Ideas for What To Do in Ipoh
Find what not to miss in Ipoh! Recommended Ipoh itineraries and vacation ideas created by travelers across the world.
Tourist Attractions Near Ipoh
Find Your Ipoh Attractions on Map
Top Ipoh Activities And Tours
Explore the best things to do in Ipoh. These are the most preferred tourist activities.
Types of Things To Do in Ipoh
Find more attractions and places to visit in Ipoh under these things to do categories.