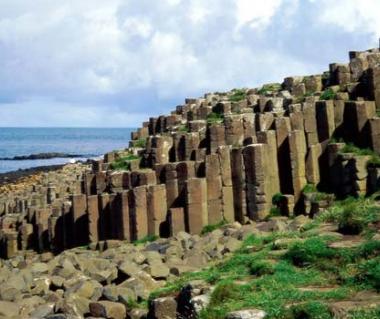 Ireland Trip Planner
Plan your customized trip plan for Ireland. Choose from Top Toursim cities and tourist attarctions of Ireland using trip planner.
Ireland Overview
Ireland
Ireland is situated in the Atlantic Ocean and separated from Great Britain by the Irish Sea. Half the size of Arkansas, it occupies the entire island except for the six counties that make up Northern Ireland. Ireland resembles a basin—a central plain rimmed with mountains, except in the Dublin region. The mountains are low, with the highest peak, Carrantuohill in County Kerry, rising to 3,415 ft (1,041 m). The principal river is the Shannon, which begins in the north-central area, flows south and southwest for about 240 mi (386 km), and empties into the Atlantic.
How to enter:-
Air: - There are regular international flights into major cities including Bogota, Bucaramanga, Cartagena, Pereira and San Andres Islands as well as to other smaller cities in the borders with Venezuela, Ecuador, Panama and Brazil. There are daily direct flights to and from the U.S, Canada, Mexico, Costa Rica, Panama, Spain, France, and South America.
Climate and best time to travel:-summers in Ireland are usually dry with average temperatures of 16 degrees. Temperatures are a bit cooler in the spring and autumn, while winters are rainy and with temperatures around 4 degrees. It's coldest in January and February and warmest in July and August, but it rarely gets hot. It rains a lot in Ireland, and the weather can change quickly, so it's a good idea to dress in layers.
What to See:- 'When Irish eyes are smiling, sure 'tis like the morn in Spring. In the lilt of Irish laughter, you can hear the angels sing'. Ireland's fantastic countryside is liberally peppered with astounding sites, sights, monuments and natural beauty. Probably the most scenic part of Ireland, the lake district of Killarney is characterized by lush green vegetation, sandstone and limestone rocks, and the famous lakes - deep blue, clear, and stretching like a string of aqua beads between the surrounding mountains. The town of Killarney itself is an undistinguished, quiet market town, which is mainly used as a base for exploring the Lake District. Included in the places worth a visit are the Killarney National Park, The Gap of Dunloe, Ross Castle, the Ring of Kerry, and the picturesque village of Sneem, on the estuary of the river Ardsheelaun.
Searching for something specific?