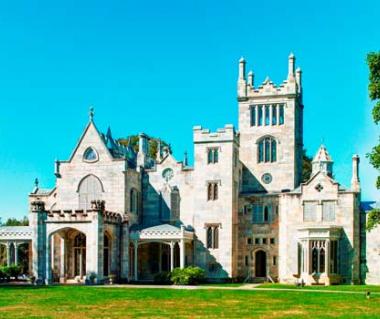 Jamaica Trip Planner
Plan your customized trip plan for Jamaica. Choose from Top Toursim cities and tourist attarctions of Jamaica using trip planner.
Jamaica Overview
Jamaica is the fascinating land with typical tropical weather where sun and sand never cease to amaze the tourists. You know that stereotype of music playing, shady trees and the beach that is usually associated with Jamaica? Well, it's not a stereotype! Jamaica is every bit as idyllic as it is made out to be and even more.
Beaches and watersports are its main attractions without a doubt but the culture is equally intriguing. The musical laid-back atmosphere and the unique way of living are sure to please just about anyone. The Jamaican dance and music are a must-try experience while here. Check out the performances and then soak in the sun the sand and the sea. This place is truly like paradise on earth.
BEST TIME TO VISIT :
Hurricanes: Hurricanes have been known to hit Jamaica during August and September. It rarely happens but it is a possibility. Check the details before planning the trip.
Summer: Summer months are from March to August. Of these March is quite mild. The hottest months are usually both July as well as August. Summer isn't very harsh in any case in this country. If you are looking for the sun and the sand this is the time to go.
Winter: From November to February will be the coldest months you will experience here. If you want to see the beach but don't want any sun, these might the ideal months for you. If you are from a cold country and are looking for warmer shores this is the perfect time to visit.
Rain: Expect rain to be certain in August and September months and it is quite heavy. Avoid if you will be bothered by it.
In general brief showers keep taking place almost throughout the year so it is best to carry some raingear with you on your trip. They won't affect your holiday but Better be safe than sorry!
WHAT TO DO AND SEE:
Here is a list of must try things in Jamaica:
Street food : the famous jerk style of cooking must be sampled by one and all. Jerk Chicken from Jamaica is pretty famous. Other than this, also try out the pepper shrimp and the salt fish. Sea-food is as fresh as it gets and it is perfectly safe to eat it on the streets. Vegetarians should try the corn.
Kingston: Situated on the coast this modern town is a fascinating place to visit. The gorgeous weather and the nostalgic culture make it the perfect tourist destination. You will find everything you want and more here and a philosophy of taking it easy to go with it.
Montego Bay : Pristine beaches, a laid back atmosphere and the shady green palms; Montego Bay is perfect for beach lovers from around the world. It is the quintessential vacation sport best enjoyed with a cold drink and no worries.
Ochos Rios: This city is perfect for the shopaholics and the beach lovers both. Do try it out if you want to experience a slightly lesser known location in Jamaica.
HOW TO REACH AND GET AROUND:
There are two International airports. One is called Norman Manley international Airport and is at Kingston while Sangster International Airport is at Montego Bay.
After you reach one of these two cities travelling to any other is made easy by buses and taxi services which are quite reliable too.
The best way to get around is to rent a car service in the city you are living in. Public transport is not always reliable.
Some tips for travelling:
Drinking water is quite safe you need not buy or carry mineral water
Keep a close eye on your belongings at beaches
Don't carry a lot of cash unless you are going to small restaurants. Most places accept credit cards
Some places may have a dress code. Unless it is on a beach or at a swimming pool it is not proper to wear a swim-suit.
There are topless or nude beaches but do not disrobe elsewhere
Make sure to carry plenty of mosquito repellant and sunscreen lotion. Being a tropical country, this is necessary.
Searching for something specific?