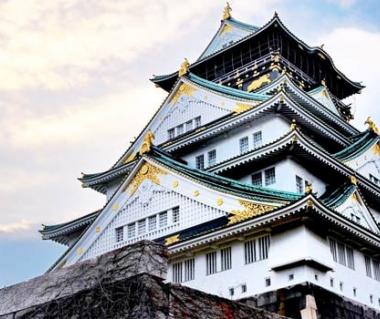 Japan Trip Planner
Plan your customized trip plan for Japan. Choose from Top Toursim cities and tourist attarctions of Japan using trip planner.
Japan Overview
Things to know before planning a trip to Japan. The "land of rising sun" that is the name which goes with the alluring Japan. Japan is a land of striking scenic beauty. First time visitors are impressed by its greenness and its mountains, which cover nearly three-quarters of the country. The rugged peaks, snow-fed lakes, turbulent rivers, rocky gorges and waterfalls and dense forests are breathtaking, but they put severe limits on livable land. Travelling by Shinkansen is an experience that shouldn't be missed - as well as it being the fastest way to get out on the slopes. Customize your travel as per your travel preferences. See and do that you'd like to do in Japan. Build a step-by-step plan using our day by day Japan vacation itinerary creator.
Transport planning must-knows in Japan
There are two general ways to get to Japan. The first option and most common is by air, the second option which is by sea is probably the cheapest for those living near the island.
Air:-
Finding airlines that fly to Japan should be no problem at all, no matter where you are in the world. Many of the major airlines have daily flights to Japan. Narita Airport, near Tokyo, and Kansai Airport, near Osaka, are Japan's main hubs. These airports have the most departing and arriving flights in Japan. The other international airports on the main island of Honshu are Nagoya, Niigata, Osaka and Tokyo
Boat:- Busan-Shimonoseki There is an easy and inexpensive route from South Korea to Japan and that is by the Busan-Shimonoseki ferry.
Ideal time to plan your Japan journey
In general Japan is a rainy and highly humid country. Japan has very varied climate temperatures owing to its extended geographic location. Japan's long latitudinal shape experiences similar climate conditions to the eastern United States. This time of the year, March to May, might be the best time to travel to Japan. Tourists also come to Japan during this season because of the beautiful cherry blossoms that Japan is so renowned for, from March until April, this is also the best time to visit Tokyo city.
Japan vacation planner must-haves!
Japan offers a very wide range of attractions, from historical and cultural treasures to modern and futuristic sights and beautiful forests, mountains and sea coasts. Mount Fuji is the Japan's highest mountain (3776 meters, 12,377') is unquestionably the country's most iconic natural landmark. Kamakura is the outdoor Daibutsu is, alongside Miyajima's "floating torii", the best known monument in Japan. Other cities like Kyoto and Chiba are famous for Buddhist temples, gardens, imperial palaces, beach and shopping complex. Make your trip plan now using Japan trip planner.
Best Accommodation:-
Hotels are 'Japanese' or 'Western' or style, or a mix of both. Western-style accommodation is much like any modern US or European hotel, often with an excellent level of service. No-frills business hotel chains such as Toyoko Inn have become very popular. At ryokan (traditional Japanese-style hotels), guests receive yukata (cotton kimono) and slippers, which are perfectly acceptable to wear both within your room and around the ryokan. Rooms have Japanese tatami (straw mat flooring), fold-away futon beds, and shoji (paper) sliding doors. Prices for ryokan range from reasonable for basic inns. Enjoy your trip now with our Japan trip planner.
Eateries:-
There is more to Japanese food than the infamous sushi and sashimi dishes. There's actually a lot more variety than you may think. However, rice is still a main component to Japanese cuisine.
Searching for something specific?