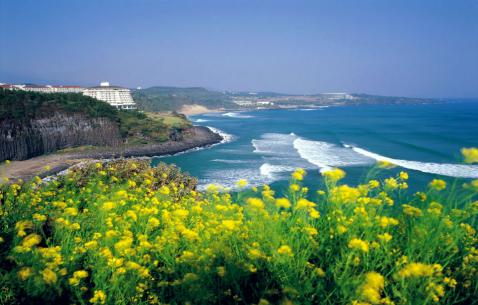 The Best Things To Do In Jeju-si
There are a number of exciting things to do in Jeju-si. From historical sites to cultural attractions, explore the exhaustive list of all other local attractions in Jeju-si. Discover new places to see and unique things to do nearby Jeju-si. Don't miss out on these amazing sights at Jeju-si. Check out the list of attractions and activities to do in Jeju-si and nearby areas. It will help you to plan a perfect trip to Jeju-si. Highlights of Jeju-si includes – Best things to do in Jeju-si and nearby areas, top attractions to visit such as historical monuments, natural attractions, adventurous and entertainment activities to do, places to eat and drink. Provided with all the things to do in Jeju-si with address, reviews, facts, photos of travellers & more.
Explore the travel planning tool for your visit to Jeju-si and create a flawless plan in few simple steps!
23 Tourist Attractions in Jeju-si

Must see places in Jeju-si ranked on popularity. Here is the complete list of best attractions in Jeju-si and point of interests to visit.
Tourist Attractions Near Jeju-si
Find Your Jeju-si Attractions on Map
Types of Things To Do in Jeju-si
Find more attractions and places to visit in Jeju-si under these things to do categories.
Top Jeju-si Activities And Tours
Explore the best things to do in Jeju-si. These are the most preferred tourist activities.
Save 7%

New on TripHobo

Duration: 1 Days

A museum full of illusions to take some of the best selfies and photographs. Become the envy of your friends with this discou...
What To Do in Jeju-si: Day-Wise Ideas
Find what not to miss in Jeju-si! Recommended Jeju-si itineraries and vacation ideas created by travelers across the world.