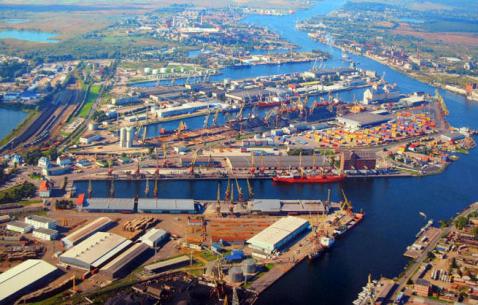 With Kaliningrad, you come across a Russian city that is separated from the rest of Russia owing to its geographical location. Situated between Poland and Lithuania, the city has cradled in different nations, Germany in pre World War Era and Russia, post the war. Earlier known as Konigsberg, a name which attested for its German identity, the city underwent a nomenclature to Kaliningrad which marked the takeover by Russia.
The city is strewn with the buildings which were decapitated by Stalin and of course the remains of Soviet monuments such as Dom Sovietov. A painful nostalgia shapes the contours of the city. It's that city which was previously one of Europe's finest architectural gems, but most of it was destroyed during World War II. The city was then occupied by the Soviet Army in 1945 and its German citizens forced out. Recently opened for tourism, the city today wants to make up for the ravages of the past that turned it hideous. Today, Kaliningrad beams in sheer beauty with historical enclaves, exceptional museums, charming neighborhoods and its historical city gates. Visit Kaliningrad and witness its historical monuments to acknowledge its checkered history.
Essential travel information and Kaliningrad tips for your visit
Very few people speak English in Kaliningrad. Language can be a great problem.
Kaliningrad is not easy to get to. By land, you will have long delays at the border and, by air, you will have to travel via Moscow, though there is a now a direct plane from Copenhagen, but it's not very frequent.
Be aware that trains leaving from Kaliningrad run on Moscow time an hour ahead of the local time. Thus a train advertised as leaving at 18:30 actually leaves at 17:30 local time.
The road system is extensive in the Kaliningrad region; however, they are not always well-maintained, and sometimes it is hard to get around because of absence of signage indicating directions/destinations.
Taxis within the city may have meters, but most prefer to negotiate fares in advance. Minimum charge within the city is at least RUB100, even for short distances.
The best tours and activities in the city, guided by experts to give you a local insight to the best of Kaliningrad