Best Time To Visit Kandy
Explore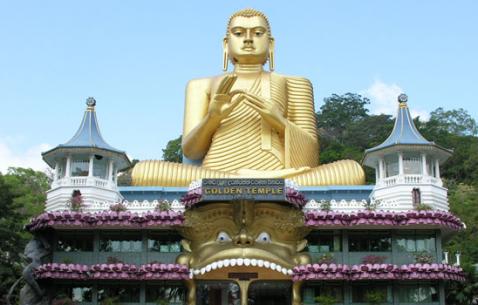 Accommodations with

See All
Best Time To Go To Kandy
Kandy is located in the centre, and the city is cooler and wetter that the rest of the country. Between December and April is the city's dry season, and between May and July and December and January, Kandy experiences its monsoon season. The weather during these times are unstable and rough.
If you would like to visit the city, the best time to go there would be between March until mid-May. You should avoid going to Kandy in June and July and between December and January. Weather is rough during these times. If you do visit Kandy between March and mid-May, be sure to pack light clothing, because of humidity.
Explore the best travel planner for your visit to Kandy and create a flawless plan in few simple steps!
Best time to go to Kandy Attractions

: Everyday 9:30 AM - 11:30 AM
: Everyday 9:30 AM - 11:30 AM
: Everyday 9:30 AM - 11:30 AM
: Everyday 9:30 AM - 11:30 AM
: Everyday 9:30 AM - 11:30 AM
: Everyday 9:30 AM - 11:30 AM
: Everyday 9:30 AM - 11:30 AM
: Everyday 9:30 AM - 11:30 AM
: Everyday 9:30 AM - 11:30 AM
: Everyday 9:30 AM - 11:30 AM
: Everyday 9:30 AM - 11:30 AM
: Everyday 9:30 AM - 11:30 AM

: Everyday 8:00 AM - 11:00 AM
: Everyday 8:00 AM - 11:00 AM
: Everyday 8:00 AM - 11:00 AM
: Everyday 8:00 AM - 11:00 AM
: Everyday 8:00 AM - 11:00 AM
: Everyday 8:00 AM - 11:00 AM
: Everyday 8:00 AM - 11:00 AM
: Everyday 8:00 AM - 11:00 AM
: Everyday 8:00 AM - 11:00 AM
: Everyday 8:00 AM - 11:00 AM
: Everyday 8:00 AM - 11:00 AM
: Everyday 8:00 AM - 11:00 AM

: Everyday 5:00 PM - 6:30 PM
: Everyday 5:00 PM - 6:30 PM
: Everyday 5:00 PM - 6:30 PM
: Everyday 5:00 PM - 6:30 PM
: Everyday 5:00 PM - 6:30 PM
: Everyday 5:00 PM - 6:30 PM
: Everyday 5:00 PM - 6:30 PM
: Everyday 5:00 PM - 6:30 PM
: Everyday 5:00 PM - 6:30 PM
: Everyday 5:00 PM - 6:30 PM
: Everyday 5:00 PM - 6:30 PM
: Everyday 5:00 PM - 6:30 PM

: Tuesday to Sunday 10:00 AM - 2:00 PM
: Tuesday to Sunday 10:00 AM - 2:00 PM
: Tuesday to Sunday 10:00 AM - 2:00 PM
: Tuesday to Sunday 10:00 AM - 2:00 PM
: Tuesday to Sunday 10:00 AM - 2:00 PM
: Tuesday to Sunday 10:00 AM - 2:00 PM
: Tuesday to Sunday 10:00 AM - 2:00 PM
: Tuesday to Sunday 10:00 AM - 2:00 PM
: Tuesday to Sunday 10:00 AM - 2:00 PM
: Tuesday to Sunday 10:00 AM - 2:00 PM
: Tuesday to Sunday 10:00 AM - 2:00 PM
: Tuesday to Sunday 10:00 AM - 2:00 PM

: Everyday 9:00 AM - 11:00 AM
: Everyday 9:00 AM - 11:00 AM
: Everyday 9:00 AM - 11:00 AM
: Everyday 9:00 AM - 11:00 AM
: Everyday 9:00 AM - 11:00 AM
: Everyday 9:00 AM - 11:00 AM
: Everyday 9:00 AM - 11:00 AM
: Everyday 9:00 AM - 11:00 AM
: Everyday 9:00 AM - 11:00 AM
: Everyday 9:00 AM - 11:00 AM
: Everyday 9:00 AM - 11:00 AM
: Everyday 9:00 AM - 11:00 AM

: Everyday 7:00 AM - 11:00 AM
: Everyday 7:00 AM - 11:00 AM
: Everyday 7:00 AM - 11:00 AM
: Everyday 7:00 AM - 11:00 AM
: Everyday 7:00 AM - 11:00 AM
: Everyday 7:00 AM - 11:00 AM
: Everyday 7:00 AM - 11:00 AM
: Everyday 7:00 AM - 11:00 AM
: Everyday 7:00 AM - 11:00 AM
: Everyday 7:00 AM - 11:00 AM
: Everyday 7:00 AM - 11:00 AM
: Everyday 7:00 AM - 11:00 AM

: Everyday 7:00 AM - 9:00 AM
: Everyday 7:00 AM - 9:00 AM
: Everyday 7:00 AM - 9:00 AM
: Everyday 7:00 AM - 9:00 AM
: Everyday 7:00 AM - 9:00 AM
: Everyday 7:00 AM - 9:00 AM
: Everyday 7:00 AM - 9:00 AM
: Everyday 7:00 AM - 9:00 AM
: Everyday 7:00 AM - 9:00 AM
: Everyday 7:00 AM - 9:00 AM
: Everyday 7:00 AM - 9:00 AM
: Everyday 7:00 AM - 9:00 AM

: Everyday 9:00 AM - 5:00 PM
: Everyday 9:00 AM - 5:00 PM
: Everyday 9:00 AM - 5:00 PM
: Everyday 9:00 AM - 5:00 PM
: Everyday 9:00 AM - 5:00 PM
: Everyday 9:00 AM - 5:00 PM
: Everyday 9:00 AM - 5:00 PM
: Everyday 9:00 AM - 5:00 PM
: Everyday 9:00 AM - 5:00 PM
: Everyday 9:00 AM - 5:00 PM
: Everyday 9:00 AM - 5:00 PM
: Everyday 9:00 AM - 5:00 PM

: Everyday 9:00 AM - 2:00 PM
: Everyday 9:00 AM - 2:00 PM
: Everyday 9:00 AM - 2:00 PM
: Everyday 9:00 AM - 2:00 PM
: Everyday 9:00 AM - 2:00 PM
: Everyday 9:00 AM - 2:00 PM
: Everyday 9:00 AM - 2:00 PM
: Everyday 9:00 AM - 2:00 PM
: Everyday 9:00 AM - 2:00 PM
: Everyday 9:00 AM - 2:00 PM
: Everyday 9:00 AM - 2:00 PM
: Everyday 9:00 AM - 2:00 PM

: Everyday 10:00 AM - 5:00 PM
: Everyday 10:00 AM - 5:00 PM
: Everyday 10:00 AM - 5:00 PM
: Everyday 10:00 AM - 5:00 PM
: Everyday 10:00 AM - 5:00 PM
: Everyday 10:00 AM - 5:00 PM
: Everyday 10:00 AM - 5:00 PM
: Everyday 10:00 AM - 5:00 PM
: Everyday 10:00 AM - 5:00 PM
: Everyday 10:00 AM - 5:00 PM
: Everyday 10:00 AM - 5:00 PM
: Everyday 10:00 AM - 5:00 PM

: Everyday 10:00 AM - 4:00 PM
: Everyday 10:00 AM - 4:00 PM
: Everyday 10:00 AM - 4:00 PM
: Everyday 10:00 AM - 4:00 PM
: Everyday 10:00 AM - 4:00 PM
: Everyday 10:00 AM - 4:00 PM
: Everyday 10:00 AM - 4:00 PM
: Everyday 10:00 AM - 4:00 PM
: Everyday 10:00 AM - 4:00 PM
: Everyday 10:00 AM - 4:00 PM
: Everyday 10:00 AM - 4:00 PM
: Everyday 10:00 AM - 4:00 PM

: Everyday 9:00 AM - 4:00 PM
: Everyday 9:00 AM - 4:00 PM
: Everyday 9:00 AM - 4:00 PM
: Everyday 9:00 AM - 4:00 PM
: Everyday 9:00 AM - 4:00 PM
: Everyday 9:00 AM - 4:00 PM
: Everyday 9:00 AM - 4:00 PM
: Everyday 9:00 AM - 4:00 PM
: Everyday 9:00 AM - 4:00 PM
: Everyday 9:00 AM - 4:00 PM
: Everyday 9:00 AM - 4:00 PM
: Everyday 9:00 AM - 4:00 PM

: Everyday 10:00 AM - 11:00 PM
: Everyday 10:00 AM - 11:00 PM
: Everyday 10:00 AM - 11:00 PM
: Everyday 10:00 AM - 11:00 PM
: Everyday 10:00 AM - 11:00 PM
: Everyday 10:00 AM - 11:00 PM
: Everyday 10:00 AM - 11:00 PM
: Everyday 10:00 AM - 11:00 PM
: Everyday 10:00 AM - 11:00 PM
: Everyday 10:00 AM - 11:00 PM
: Everyday 10:00 AM - 11:00 PM
: Everyday 10:00 AM - 11:00 PM

: Everyday 24 Hrs
: Everyday 24 Hrs
: Everyday 24 Hrs
: Everyday 24 Hrs
: Everyday 24 Hrs
: Everyday 24 Hrs
: Everyday 24 Hrs
: Everyday 24 Hrs
: Everyday 24 Hrs
: Everyday 24 Hrs
: Everyday 24 Hrs
: Everyday 24 Hrs

: Everyday 00:1 AM - 12:00 PM
: Everyday 00:1 AM - 12:00 PM
: Everyday 00:1 AM - 12:00 PM
: Everyday 00:1 AM - 12:00 PM
: Everyday 00:1 AM - 12:00 PM
: Everyday 00:1 AM - 12:00 PM
: Everyday 00:1 AM - 12:00 PM
: Everyday 00:1 AM - 12:00 PM
: Everyday 00:1 AM - 12:00 PM
: Everyday 00:1 AM - 12:00 PM
: Everyday 00:1 AM - 12:00 PM
: Everyday 00:1 AM - 12:00 PM

: Everyday 24 Hrs
: Everyday 24 Hrs
: Everyday 24 Hrs
: Everyday 24 Hrs
: Everyday 24 Hrs
: Everyday 24 Hrs
: Everyday 24 Hrs
: Everyday 24 Hrs
: Everyday 24 Hrs
: Everyday 24 Hrs
: Everyday 24 Hrs
: Everyday 24 Hrs

: Everyday 24 Hrs
: Everyday 24 Hrs
: Everyday 24 Hrs
: Everyday 24 Hrs
: Everyday 24 Hrs
: Everyday 24 Hrs
: Everyday 24 Hrs
: Everyday 24 Hrs
: Everyday 24 Hrs
: Everyday 24 Hrs
: Everyday 24 Hrs
: Everyday 24 Hrs

: Everyday 24 Hrs
: Everyday 24 Hrs
: Everyday 24 Hrs
: Everyday 24 Hrs
: Everyday 24 Hrs
: Everyday 24 Hrs
: Everyday 24 Hrs
: Everyday 24 Hrs
: Everyday 24 Hrs
: Everyday 24 Hrs
: Everyday 24 Hrs
: Everyday 24 Hrs

: Everyday 24 Hrs
: Everyday 24 Hrs
: Everyday 24 Hrs
: Everyday 24 Hrs
: Everyday 24 Hrs
: Everyday 24 Hrs
: Everyday 24 Hrs
: Everyday 24 Hrs
: Everyday 24 Hrs
: Everyday 24 Hrs
: Everyday 24 Hrs
: Everyday 24 Hrs

: Everyday 24 Hrs
: Everyday 24 Hrs
: Everyday 24 Hrs
: Everyday 24 Hrs
: Everyday 24 Hrs
: Everyday 24 Hrs
: Everyday 24 Hrs
: Everyday 24 Hrs
: Everyday 24 Hrs
: Everyday 24 Hrs
: Everyday 24 Hrs
: Everyday 24 Hrs

: Everyday 24 Hrs
: Everyday 24 Hrs
: Everyday 24 Hrs
: Everyday 24 Hrs
: Everyday 24 Hrs
: Everyday 24 Hrs
: Everyday 24 Hrs
: Everyday 24 Hrs
: Everyday 24 Hrs
: Everyday 24 Hrs
: Everyday 24 Hrs
: Everyday 24 Hrs

: Everyday 6:00 AM - 11:00 AM
: Everyday 6:00 AM - 11:00 AM
: Everyday 6:00 AM - 11:00 AM
: Everyday 6:00 AM - 11:00 AM
: Everyday 6:00 AM - 11:00 AM
: Everyday 6:00 AM - 11:00 AM
: Everyday 6:00 AM - 11:00 AM
: Everyday 6:00 AM - 11:00 AM
: Everyday 6:00 AM - 11:00 AM
: Everyday 6:00 AM - 11:00 AM
: Everyday 6:00 AM - 11:00 AM
: Everyday 6:00 AM - 11:00 AM

: Everyday 9:00 AM - 5:00 PM
: Everyday 9:00 AM - 5:00 PM
: Everyday 9:00 AM - 5:00 PM
: Everyday 9:00 AM - 5:00 PM
: Everyday 9:00 AM - 5:00 PM
: Everyday 9:00 AM - 5:00 PM
: Everyday 9:00 AM - 5:00 PM
: Everyday 9:00 AM - 5:00 PM
: Everyday 9:00 AM - 5:00 PM
: Everyday 9:00 AM - 5:00 PM
: Everyday 9:00 AM - 5:00 PM
: Everyday 9:00 AM - 5:00 PM