Best Time To Visit Kapalua
Explore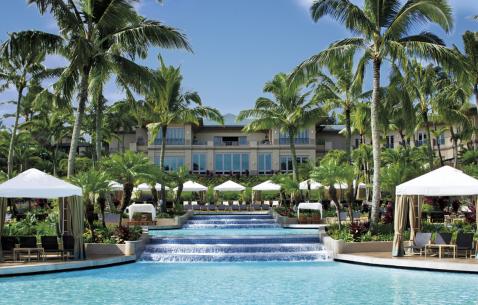 Best Time To Go To Kapalua
Like the rest of Hawaii, the climate has only two seasons in the year:
Winter (October – April): This is the windier part of the year. Because higher wind-speeds means better surfing waves, this is when most surfers descend on the island, especially between December and January. That means even for tourists, this is the best time to visit. Temperatures are between 18 degrees Celsius and 28 degrees Celsius in December.
Summer (May – September): Though there's less surfing, the rest of the attractions remain the same. Temperatures are at most 3-5 degrees Celsius warmer than in the winter. It's the better time of the year for swimming at the beaches. Temperatures are between 22 degrees Celsius and 31 degrees Celsius in July.
Quick FAQ's on the best time to visit Kapalua
Q - What is the best time to visit Kapalua, Maui?
A - The best times to visit Kapalua Maui are April through May and September through November.
Q - What is the best time to go to Kapalua bay?
A - The best time to come is the morning for snorkeling. The waves get a bit rough after 10:00 am but not too bad compared to other beaches.
Best time to go to Kapalua Attractions

: Everyday 7:00 AM - 4:00 PM
: Everyday 7:00 AM - 4:00 PM
: Everyday 7:00 AM - 4:00 PM
: Everyday 7:00 AM - 4:00 PM
: Everyday 7:00 AM - 4:00 PM
: Everyday 7:00 AM - 4:00 PM
: Everyday 7:00 AM - 4:00 PM
: Everyday 7:00 AM - 4:00 PM
: Everyday 7:00 AM - 4:00 PM
: Everyday 7:00 AM - 4:00 PM
: Everyday 7:00 AM - 4:00 PM
: Everyday 7:00 AM - 4:00 PM

: Everyday 6:00 AM - 4:00 PM
: Everyday 6:00 AM - 4:00 PM
: Everyday 6:00 AM - 4:00 PM
: Everyday 6:00 AM - 4:00 PM
: Everyday 6:00 AM - 4:00 PM
: Everyday 6:00 AM - 4:00 PM
: Everyday 6:00 AM - 4:00 PM
: Everyday 6:00 AM - 4:00 PM
: Everyday 6:00 AM - 4:00 PM
: Everyday 6:00 AM - 4:00 PM
: Everyday 6:00 AM - 4:00 PM
: Everyday 6:00 AM - 4:00 PM

: Everyday 6:00 AM - 4:00 PM
: Everyday 6:00 AM - 4:00 PM
: Everyday 6:00 AM - 4:00 PM
: Everyday 6:00 AM - 4:00 PM
: Everyday 6:00 AM - 4:00 PM
: Everyday 6:00 AM - 4:00 PM
: Everyday 6:00 AM - 4:00 PM
: Everyday 6:00 AM - 4:00 PM
: Everyday 6:00 AM - 4:00 PM
: Everyday 6:00 AM - 4:00 PM
: Everyday 6:00 AM - 4:00 PM
: Everyday 6:00 AM - 4:00 PM

: Everyday 7:00 AM - 4:00 PM
: Everyday 7:00 AM - 4:00 PM
: Everyday 7:00 AM - 4:00 PM
: Everyday 7:00 AM - 4:00 PM
: Everyday 7:00 AM - 4:00 PM
: Everyday 7:00 AM - 4:00 PM
: Everyday 7:00 AM - 4:00 PM
: Everyday 7:00 AM - 4:00 PM
: Everyday 7:00 AM - 4:00 PM
: Everyday 7:00 AM - 4:00 PM
: Everyday 7:00 AM - 4:00 PM
: Everyday 7:00 AM - 4:00 PM

: Everyday 7:00 AM - 6:00 PM
: Everyday 7:00 AM - 6:00 PM
: Everyday 7:00 AM - 6:00 PM
: Everyday 7:00 AM - 6:00 PM
: Everyday 7:00 AM - 6:00 PM
: Everyday 7:00 AM - 6:00 PM
: Everyday 7:00 AM - 6:00 PM
: Everyday 7:00 AM - 6:00 PM
: Everyday 7:00 AM - 6:00 PM
: Everyday 7:00 AM - 6:00 PM
: Everyday 7:00 AM - 6:00 PM
: Everyday 7:00 AM - 6:00 PM

: Everyday 8:30 AM - 6:00 PM
: Everyday 8:30 AM - 6:00 PM
: Everyday 8:30 AM - 6:00 PM
: Everyday 8:30 AM - 6:00 PM
: Everyday 8:30 AM - 6:00 PM
: Everyday 8:30 AM - 6:00 PM
: Everyday 8:30 AM - 6:00 PM
: Everyday 8:30 AM - 6:00 PM
: Everyday 8:30 AM - 6:00 PM
: Everyday 8:30 AM - 6:00 PM
: Everyday 8:30 AM - 6:00 PM
: Everyday 8:30 AM - 6:00 PM

: Everyday 7:00 AM - 4:00 PM
: Everyday 7:00 AM - 4:00 PM
: Everyday 7:00 AM - 4:00 PM
: Everyday 7:00 AM - 4:00 PM
: Everyday 7:00 AM - 4:00 PM
: Everyday 7:00 AM - 4:00 PM
: Everyday 7:00 AM - 4:00 PM
: Everyday 7:00 AM - 4:00 PM
: Everyday 7:00 AM - 4:00 PM
: Everyday 7:00 AM - 4:00 PM
: Everyday 7:00 AM - 4:00 PM
: Everyday 7:00 AM - 4:00 PM

: Monday to Saturday 10:00 AM - 5:00 PM
: Monday to Saturday 10:00 AM - 5:00 PM
: Monday to Saturday 10:00 AM - 5:00 PM
: Monday to Saturday 10:00 AM - 5:00 PM
: Monday to Saturday 10:00 AM - 5:00 PM
: Monday to Saturday 10:00 AM - 5:00 PM
: Monday to Saturday 10:00 AM - 5:00 PM
: Monday to Saturday 10:00 AM - 5:00 PM
: Monday to Saturday 10:00 AM - 5:00 PM
: Monday to Saturday 10:00 AM - 5:00 PM
: Monday to Saturday 10:00 AM - 5:00 PM
: Monday to Saturday 10:00 AM - 5:00 PM

: Everyday 8:00 AM - 5:00 PM
: Everyday 8:00 AM - 5:00 PM
: Everyday 8:00 AM - 5:00 PM
: Everyday 8:00 AM - 5:00 PM
: Everyday 8:00 AM - 5:00 PM
: Everyday 8:00 AM - 5:00 PM
: Everyday 8:00 AM - 5:00 PM
: Everyday 8:00 AM - 5:00 PM
: Everyday 8:00 AM - 5:00 PM
: Everyday 8:00 AM - 5:00 PM
: Everyday 8:00 AM - 5:00 PM
: Everyday 8:00 AM - 5:00 PM

: Everyday 7:00 AM - 3:00 PM
: Everyday 7:00 AM - 3:00 PM
: Everyday 7:00 AM - 3:00 PM
: Everyday 7:00 AM - 3:00 PM
: Everyday 7:00 AM - 3:00 PM
: Everyday 7:00 AM - 3:00 PM
: Everyday 7:00 AM - 3:00 PM
: Everyday 7:00 AM - 3:00 PM
: Everyday 7:00 AM - 3:00 PM
: Everyday 7:00 AM - 3:00 PM
: Everyday 7:00 AM - 3:00 PM
: Everyday 7:00 AM - 3:00 PM