15 Best Things To Do in Kapalua
Kapalua in the Maui County of Hawai'i is one of the most beautiful beachside holiday destinations of all time. Kapalua is set against sandy white beaches and a sparkling blue Pacific Ocean that spells vacation. Crowned with lush green volcanic peaks, Kapalua is as exotic as it can get. Perfect for a destination wedding and honeymoon as well as a quick getaway, everything about this remarkable land is so inviting that it makes tourists want to stay there forever. Here are the fifteen best things to do in Kapalua that are simply too good to pass up:
1. Have Fun at the Kapalua Beach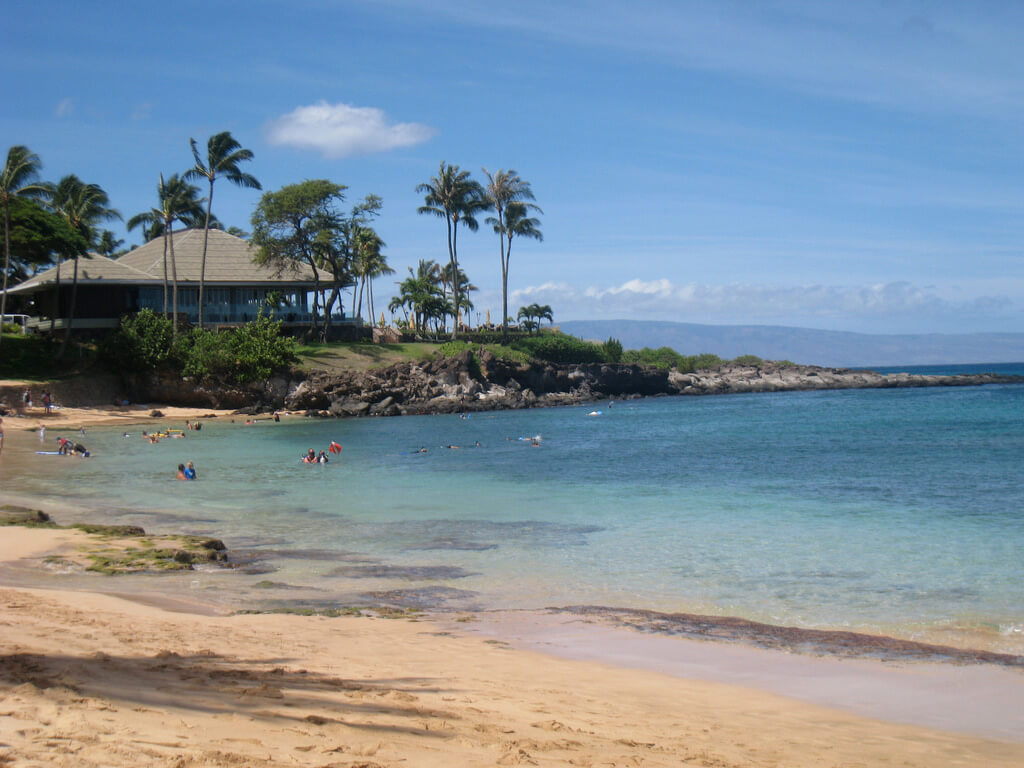 Image Source: flickr.com
There is no point in mentioning Kapalua without bringing up the namesake beach. There is literally no end of options here – from wedding ceremonies to a day in the sun, this superb beach has it all. The best thing about it is the natural beauty especially at sunset with the brilliant colors of the blue Pacific Ocean.
2. Go Surfing in Dragon's Teeth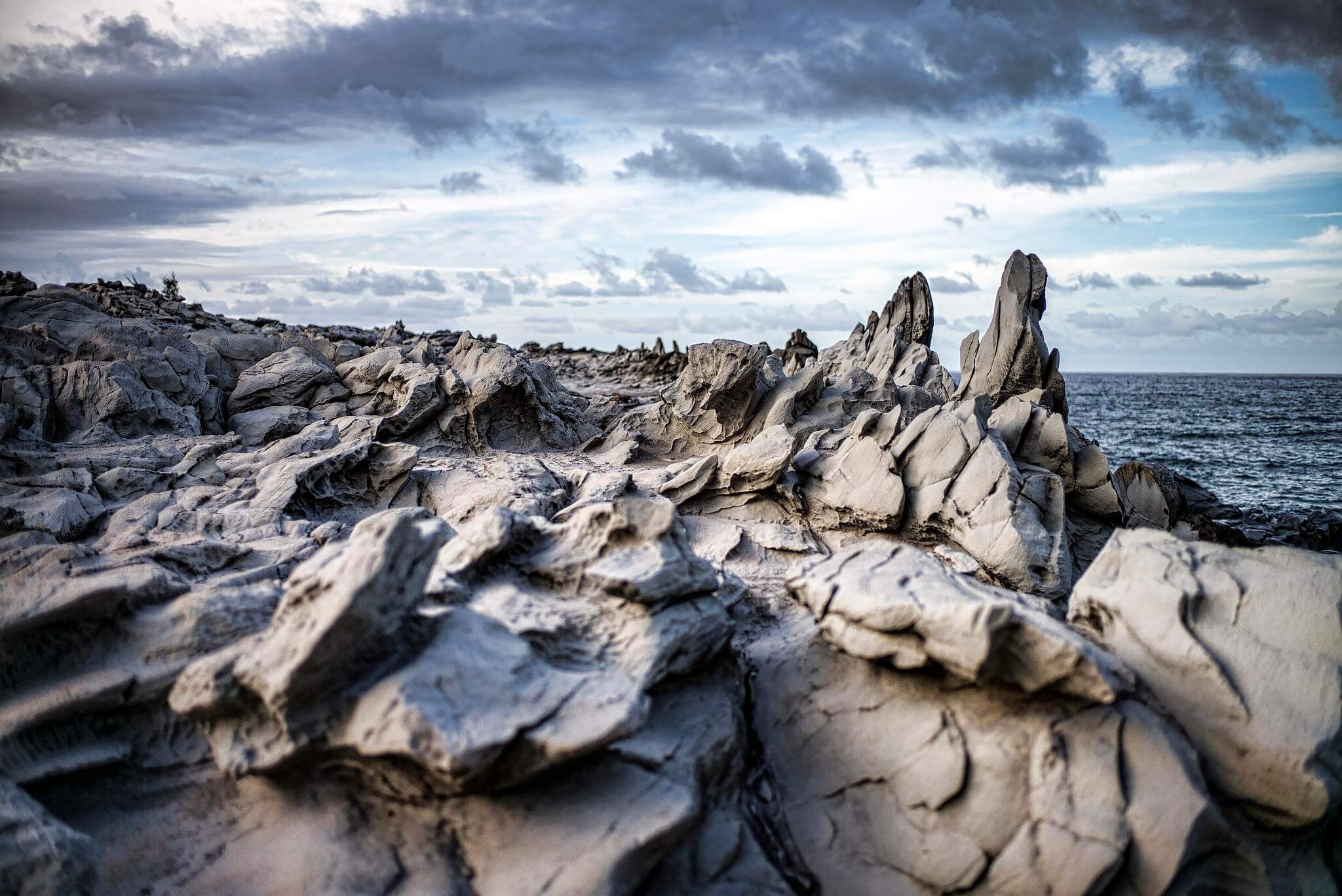 Image Source: wikimedia.org
With a name like Dragon's Teeth, the excitement just seeps into the air and this location is extremely popular for surfing because of the huge waves. Lots of sea turtles wash up on shore which makes for a fun experience of its own. It is quite close to the golf course and on the way to the rocky lava finger, tourists can encounter sacred burial grounds. There is also a maze for kids to run through for a day of fun.
3. Take a Swim at D.T. Fleming
The D.T. Fleming Beach is ideal for swimming as the ocean currents are mild and the water is cool. Studded with rocks and corals, the beach is also a great place for snorkeling. The beach is quite beautiful and the waves are big enough to surf on as well. Whales can be seen in the open sea which is a great activity in itself.
4. Visit the D.T. Fleming Beach Park
To visit Kapalua's D.T. Fleming Beach and not stop by the D.T. Fleming Beach Park is an absolute shame. With loads of parking space and a shady park to relax in, the noises from the beach sound absolutely relaxing. There are burger joints and cocktail bars nearby and the entire experience is family-friendly.
5. Play Some Golf at the Golf Resort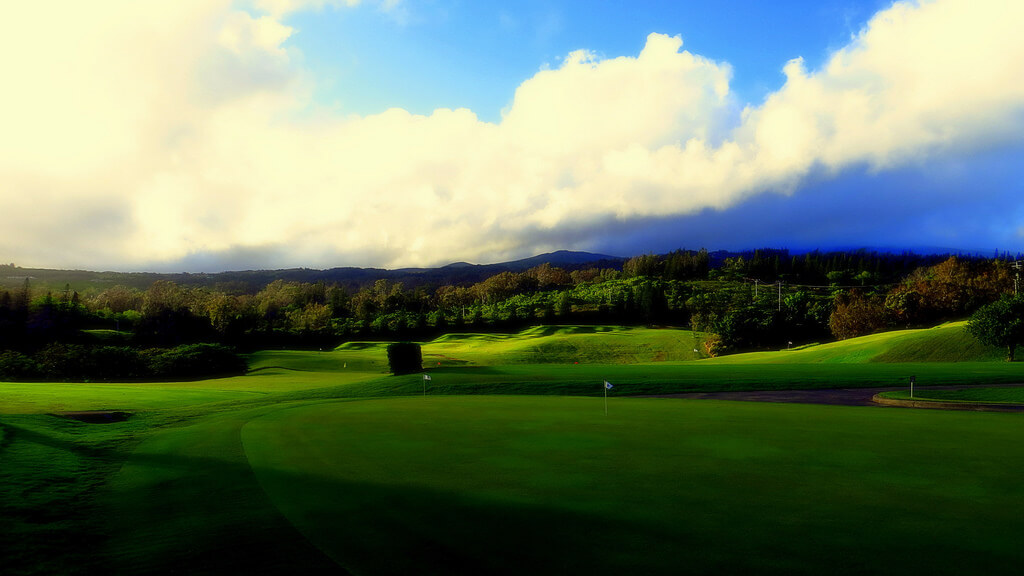 Image Source: flickr.com
The Kapalua Golf Resort is the only golfing course in Kapalua and is a peaceful place to stop by. The lush green course is simply to die for and the fairways and greens are tremendously well kept. The plantation and bay courses are the two most famed golf courses here and the service is simply too good for words.
6. Relax at the Ritz-Carlton Spa
The Ritz-Carlton Spa in Kapalua is one of the best spas in the region and along with the superb scenic beauty, the spa resort uses ancient herbal therapies using original organic herbs. Private cabanas are arranged for couples' therapy sessions and the therapies use plants, flowers, fruits, and herbs cultivated on site. It is close to a small beach and a hiking trail as well and is a great place to start the Whale Watching.
7. Go Whale Watching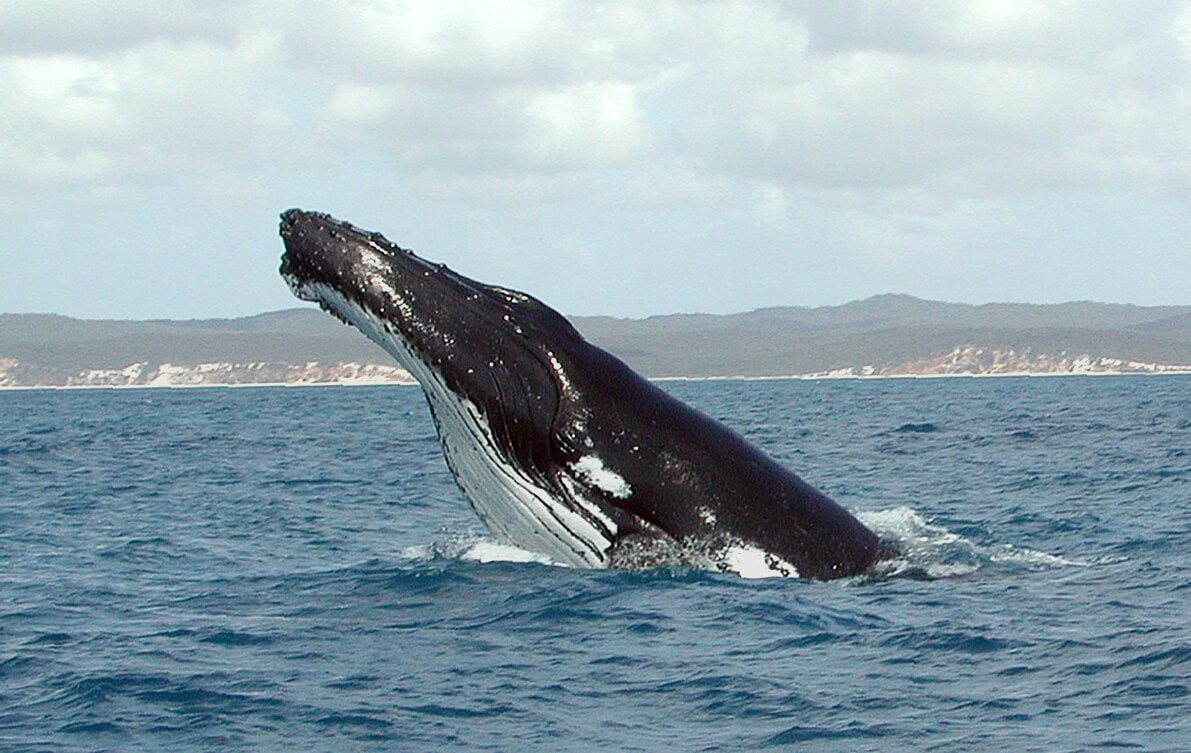 Image Source: wikimedia.org
The Pacific Whale Watching tour is a remarkable activity and should definitely not be missed when in Kapalua. The best thing to do is to take a catamaran to Lahaina and take different scenic routes from there. Kaanapali is also a great place to start off a tour of the Pacific Ocean and the whale watching is a very relaxing activity. The best thing about it is that it is extremely safe to take children along for the tour and can actually be one of the best memories of their lives especially in the month of February.
8. Boss Frog's Dive and Surf Shop
The only place to go for diving and surfing equipment in Kapalua is Boss Frog's Dive and Surf Shop. Some of the equipment available here is professional grade and they are simply one of a kind. In a place like Kapalua where the most prominent activities are snorkeling, diving, and surfing a place like Boss Frog's is bound to be exceptionally popular. But the crowd and the price are both well worth it.
9. The Village Walking Trails
The activity in this superb location is somewhat self-explanatory. The Village Walking Trails take the traveler on a long trail on paved pathways past lakes and flowering bamboo trees. The smell of fresh pine cones mountain air is beyond refreshing and it reaches straight into the soul to calm and soothe it with serenity.
10. Take in the Sights from Kapalua Ziplines
The Zipline Park in Kapalua is one of the most prestigious zipline adventures in the world. Spanning over two miles of natural reserve across the rain forests of Kapalua, this is one of the most unforgettable activities that one might indulge in. The riders are geared in full body harness so that there is no safety issue and the ride in the sky affords some of the most stunning views of Kapalua.
11. Stop by Honolua Bay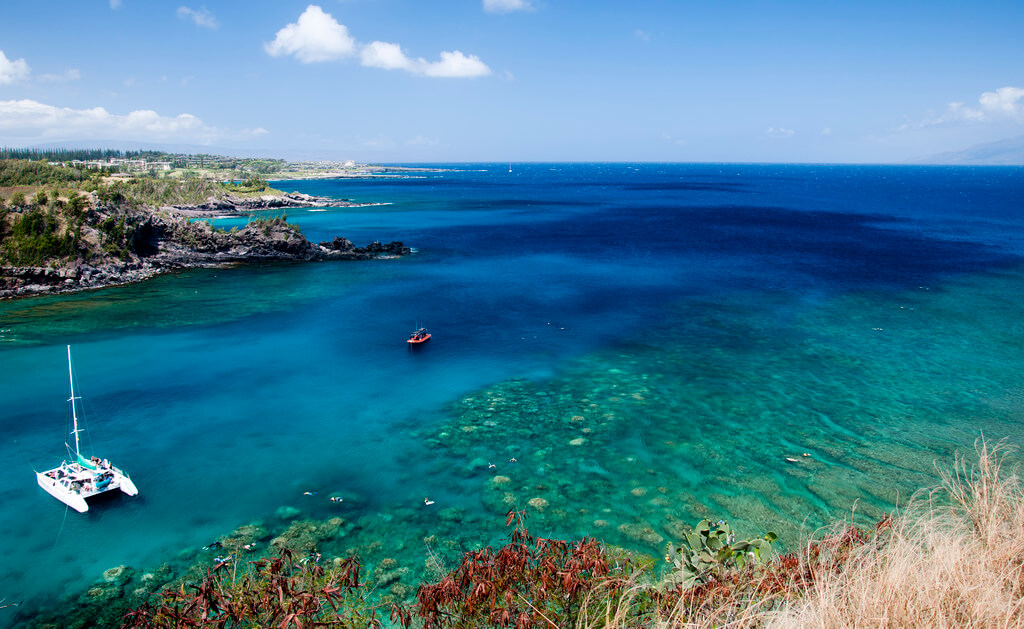 Image Source: flickr.com
Hardly three kilometers away from Kapalua is one of the most iconic bays in the United States – Honolua. Featured in multiple Hollywood movies and television shows, Honolua Bay is a Cornucopia of delightful events ranging from the adventurous surfing to romantic cabanas. It is also one of the best off-shore snorkeling spots in Maui. Also, there is a great variety of oceanic fish and sea turtles to be found here.
12. Walk Through the Mahana Ridge Trail
Located quite near the Ritz-Carlton Spa Resort, the Mahana Ridge Trail in Kapalua is another great place for a walk in the wilderness. With gorgeous views of the Bay and the edges of the island cutting through grasslands and forests, this trail has a lot to offer. Some of the most poignant sights include the Guava trees and Lilikoi vines. Moreover, it affords a splendid view of the West Maui mountains. Another unique feature is the natural red color of the volcanic soil along the entire trail.
13. Stop by the Sacred Heart Mission Church
One of the most interesting things on any trip to any part of the world is the local places of worship. Among the most stellar in Kapalua is the quaint Sacred Heart Mission Church. The décor has subtle, but noticeable touches of Hawai'ian culture including the altar. The Sunday evening vigil service is simply rapturous, to put it mildly, and the open-air feel to the Church is even more powerful.
14. Dine at Merriman's
Kapalua obviously has its own remarkable cuisine and no restaurant has been known to showcase it better than Merriman's in Kapalua. Outstanding views are not the only thing that this restaurant has to offer. The service is delightful and the food is remarkable. It goes without saying that fish plays majorly into the local cuisine, but some of the most famous dishes available here include the Mahi-Mahi, the Kampachi, quesadillas, sliders, and Mai Tais. All in all, one of the best dining experiences to be had.
15. Have Fun at the Oneloa Bay
The Oneloa Bay in Kapalua is the best alternative to Ka'anapali Beach. This West Maui beach is remarkable for bodysurfing and is quite close to the Kapalua Beach Trail Walk. The large, uncrowded beach is perfect for hosting private events such as weddings in the summer. It is easily accessible from the parking space at the corner of Kapalua Place and Lower Honoapi'ilani Road and it has a shower on exit.
Hidden in the midst of this small Hawai'ian island are some of the most beautiful sights to be found anywhere in the United States. The remarkable thing is that there are some areas that are always overflowing with people and some equally good spots that are quite private and uncrowded. The trick to enjoying a trip to Kapalua is to find the balance in choosing some crowded and some serene spots to hit up. Enjoy a trip to this remarkable destination that has something for everyone. From adventure sports to romantic getaways, Kapalua is the ideal place to form awesome memories that last a lifetime.
Are you looking for a Kapalua travel itinerary? Create an itinerary within minutes, on your own!
Top-Rated Tourist Attractions in Kapalua, Hawaii
Must see places in Kapalua ranked on popularity. Here is the complete list of best attractions in Kapalua and point of interests to visit.
Tourist Attractions Near Kapalua
Find Your Kapalua Attractions on Map
Types of Things To Do in Kapalua
Find more attractions and places to visit in Kapalua under these things to do categories.
Find more places to see in Kapalua
Wo Hing Society Hall

848 Front St

Historic and Protected Sites

Hawaiian Petroglyphs

Historic and Protected Sites

Wailuku School

Historic and Protected Sites

Waihee Church

Historic and Protected Sites

Chee Kung Tong Society Building

Historic and Protected Sites

Hokukano-Ualapue Complex

Historic and Protected Sites
View On Map
Lahaina Restoration Foundation

120 Dickenson St

Museums

Bailey House Museum

2375A Main St

Museums

Baldwin Home Museum

120 Dickenson St

Museums

Alexander & Baldwin Sugar Museum

Puunene Ave

Museums

Maui Historical Society

2375A Main St

Museums

Alexander and Baldwin Sugar Museum

3957 Hansen Rd

Museums
View On Map
Maui Golf & Sports Park

80 Maalaea Rd

Amusement Parks

Fun Factory

70 E Kaahumanu Ave

Amusement Parks

Arcades

Fun Factory

275 W Kaahumanu Ave

Amusement Parks

Arcades

Fun Factory

Maui Mall

Amusement Parks

Maui Go Karts

191 Vevau St

Amusement Parks

Fun Works

285 W Kaahumanu Ave

Amusement Parks
View On Map
Rock & Brews

120 Hana Hwy

Burgers

Fast Food

Bars

Dollies Pub & Cafe

4310 Lower Honoapiilani Rd

Pizza

Bars

American

Dina's Sandwitch

145 N Kihei Rd

International

Bars

Maui Brewing Co.

4405 Honoapiilani Hwy

Bars

Barbecue

Italian

Watercress

270 Waiehu Beach Rd

Chinese

Bars

Beach Bums Bar & Grill

300 Maalaea Rd

Bars

American

Barbecue
View On Map
Iao Valley State Park

875 Iao Valley Rd

Natural Parks

Halekii-Pihana Heiau State Monument

HEA Pl

Natural Parks

Haleakala Summit

Natural Parks
View On Map
Maui Mountain Bike Coalition

201 Dairy Rd

Dog Parks
View On Map
Hanakao'o Beach Park

2500 Honoapiilani Hwy

Beaches

Slaughterhouse Beach

Beaches

Baby Beach

51 Puunoa Pl

Beaches

Kahekili Beach Park

65 Kai Ala Dr

Beaches

Waihee Beach Park

202 Lower Waiehu Beach Rd

Beaches
View On Map
Kapalua Coastal Trail

99 Coconut Grove Ln

Hiking

Lahaina Pali Trail

30 Honoapiilani Highway

Hiking

Kapalua Walking Trails

Hiking

Halawa Valley, Moloka'i

Hiking

Honolua Ridge Trail

Hiking
View On Map
West Maui Sports & Fishing Supply

843 Wainee St

Hunting and Fishing

Hinatea Sportfishing

Hunting and Fishing

Piper Charters

61 Maalaea Boat Harbor Rd

Hunting and Fishing

Hanapaa Fishing

Hunting and Fishing

Fish Maui

121 Dickenson St

Hunting and Fishing

Maui Fun Company

54 Hui Rd F

Hunting and Fishing
View On Map
What To Do in Kapalua: Day-Wise Ideas
Find what not to miss in Kapalua! Recommended Kapalua itineraries and vacation ideas created by travelers across the world.
List of Image Sources
Top Rated Tourist Attractions in Kapalua, Hawaii
Kapalua Beach: www.wbayer.com - www.facebook.com/wbayercom/flickr
The Ritz-carlton, Kapalua: urban10/flickr
Fleming Beach: Hawaii Savvy/flickr