Best Time To Visit Kirkenes
Explore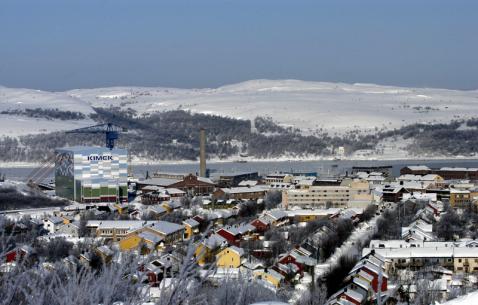 Accommodations with

See All
Best Time To Go To Kirkenes
The climate of Kirkenes is usually cold. The city enjoys long winters and short summer. The rainfall is pretty scarce and therefore Kirkenes is referred to as the driest place of Norway.
The city sees daylight for 24 hours from 17th of May to the 21st of July and faces a dark period (sun below the horizon) from 21st of November to the 21st of January.
Winter(October – May) : The temperature drops below 10 degree C
Summer(June – September) : The temperature rises to 14 degree C
The best time to Visit Kirkenes is during winter.
Explore the best travel planner for your visit to Kirkenes and create a flawless plan in few simple steps!
Best time to go to Kirkenes Attractions

: Everyday 11:00 AM - 5:00 PM
: Everyday 11:00 AM - 5:00 PM
: Everyday 11:00 AM - 5:00 PM
: Everyday 11:00 AM - 5:00 PM
: Everyday 11:00 AM - 5:00 PM
: Everyday 11:00 AM - 5:00 PM
: Everyday 11:00 AM - 5:00 PM
: Everyday 11:00 AM - 5:00 PM
: Everyday 11:00 AM - 5:00 PM
: Everyday 11:00 AM - 5:00 PM
: Everyday 11:00 AM - 5:00 PM
: Everyday 11:00 AM - 5:00 PM

: Everyday 24 Hrs
: Everyday 24 Hrs
: Everyday 24 Hrs
: Everyday 24 Hrs
: Everyday 24 Hrs
: Everyday 24 Hrs
: Everyday 24 Hrs
: Everyday 24 Hrs
: Everyday 24 Hrs
: Everyday 24 Hrs
: Everyday 24 Hrs
: Everyday 24 Hrs

: Everyday 9:30 AM - 12:00 PM; Everyday 9:30 AM - 12:00 PM | 1:30 PM - 4:30 PM
: Everyday 9:30 AM - 12:00 PM; Everyday 9:30 AM - 12:00 PM | 1:30 PM - 4:30 PM
: Everyday 9:30 AM - 12:00 PM; Everyday 9:30 AM - 12:00 PM | 1:30 PM - 4:30 PM
: Everyday 9:30 AM - 12:00 PM; Everyday 9:30 AM - 12:00 PM | 1:30 PM - 4:30 PM
: Everyday 9:30 AM - 12:00 PM; Everyday 9:30 AM - 12:00 PM | 1:30 PM - 4:30 PM
: Everyday 9:30 AM - 12:00 PM; Everyday 9:30 AM - 12:00 PM | 1:30 PM - 4:30 PM
: Everyday 9:30 AM - 12:00 PM; Everyday 9:30 AM - 12:00 PM | 1:30 PM - 4:30 PM
: Everyday 9:30 AM - 12:00 PM; Everyday 9:30 AM - 12:00 PM | 1:30 PM - 4:30 PM
: Everyday 9:30 AM - 12:00 PM; Everyday 9:30 AM - 12:00 PM | 1:30 PM - 4:30 PM
: Everyday 9:30 AM - 12:00 PM; Everyday 9:30 AM - 12:00 PM | 1:30 PM - 4:30 PM
: Everyday 9:30 AM - 12:00 PM; Everyday 9:30 AM - 12:00 PM | 1:30 PM - 4:30 PM
: Everyday 9:30 AM - 12:00 PM; Everyday 9:30 AM - 12:00 PM | 1:30 PM - 4:30 PM

: Everyday 24 Hrs
: Everyday 24 Hrs
: Everyday 24 Hrs
: Everyday 24 Hrs
: Everyday 24 Hrs
: Everyday 24 Hrs
: Everyday 24 Hrs
: Everyday 24 Hrs
: Everyday 24 Hrs
: Everyday 24 Hrs
: Everyday 24 Hrs
: Everyday 24 Hrs

: Everyday 10:00 AM - 3:00 PM
: Everyday 10:00 AM - 3:00 PM
: Everyday 10:00 AM - 3:00 PM
: Everyday 10:00 AM - 3:00 PM
: Everyday 10:00 AM - 3:00 PM
: Everyday 10:00 AM - 3:00 PM
: Everyday 10:00 AM - 3:00 PM
: Everyday 10:00 AM - 3:00 PM
: Everyday 10:00 AM - 3:00 PM
: Everyday 10:00 AM - 3:00 PM
: Everyday 10:00 AM - 3:00 PM
: Everyday 10:00 AM - 3:00 PM

: Everyday 11:00 AM - 2:00 PM
: Everyday 11:00 AM - 2:00 PM
: Everyday 11:00 AM - 2:00 PM
: Everyday 11:00 AM - 2:00 PM
: Everyday 11:00 AM - 2:00 PM
: Everyday 11:00 AM - 2:00 PM
: Everyday 11:00 AM - 2:00 PM
: Everyday 11:00 AM - 2:00 PM
: Everyday 11:00 AM - 2:00 PM
: Everyday 11:00 AM - 2:00 PM
: Everyday 11:00 AM - 2:00 PM
: Everyday 11:00 AM - 2:00 PM

: Everyday 10:00 AM - 3:30 PM
: Everyday 10:00 AM - 3:30 PM
: Everyday 10:00 AM - 3:30 PM
: Everyday 10:00 AM - 3:30 PM
: Everyday 10:00 AM - 3:30 PM
: Everyday 10:00 AM - 6:00 PM
: Everyday 10:00 AM - 3:30 PM
: Everyday 10:00 AM - 3:30 PM
: Everyday 10:00 AM - 3:30 PM
: Everyday 10:00 AM - 3:30 PM